Blogger SEO: How to Optimize Your Blog Content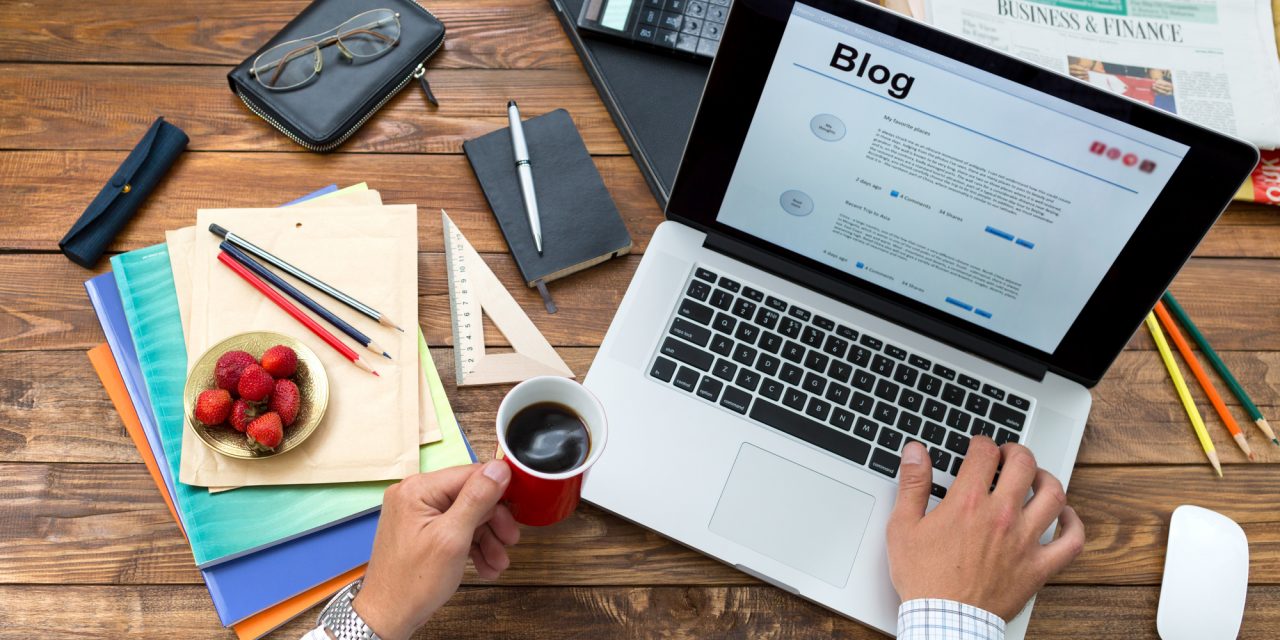 A blog can be a great way to gain some visibility online. But, you will only experience success with a blog if you know how to create and optimize content the right way – otherwise known as blogger SEO.
If you are new to the world of blogging, you probably have no idea how this can be done. Thankfully, it's not that complicated.
In fact, if you keep reading, you'll learn what it takes to master blogger SEO so that your blog will bring you the online exposure you deserve.
Let's begin!
Learning How to Write Great Content
If you want your blog to do well, you need to focus on creating content that is great. No hack or trick is going to work if your content is no good in the first place.
A big part of SEO is building links to your content. If your content is mediocre, nobody will want to link to it.
Creating great content can sound intimidating. But it's not too scary when you take a look at the details.
For the most part, you just need to focus on creating something better than your competitors. If you can do this, you will be ahead of what is currently considered to be good content, for the subject matter you are covering.
So, how can you go about this?
Well, to begin with, define the topic you want to create content for. Then think about the kind of keyword someone might use when searching Google to find such content.
When you do this, take a look at the search results. Review all the links that have popped up. Pay special attention to the top 5 results. Read this content and question how good it is.
Think about what you can do to make something better. Here are some of the things you can do to make something better –
Write something more in-depth
Make the text easier to read (better formatting)
Add graphics that help illustrate the point
Consider adding a video to help explain the content
Those are just a few of the things you can do. The better you do at this, the more likely it will be that people will link to your content. This, will, of course, improve the chances of your content ranking well in the search engines.
Hiring Help for Blogger SEO Tasks
If you want to optimize your blog content so that it ranks well, but you are worried about having the time or skills to do so, you might not know what to do.
In such a situation, it can be a good idea to hire a freelancer to help you get the job done. A talented freelancer can help make it easier for you to create high-quality content, whilst you focus on other things.
If you are going to hire a freelancer, try to find someone who has experience with your niche. This will help improve the odds that the content is going to be thorough, detailed and factually correct.
When you first start working with a freelancer, make sure you provide them with clear instructions. You do not want to end up paying for work you do not want, just because you provided poor instructions.
You also need to think about setting clear expectations. This will ensure that both of you are on the same page, about the amount of content that needs to be produced. If you are using a certain platform for your blog, you might want to take the time to train the freelancer how this platform works.
If you find they are struggling, consider how important it is for you to use the platform you are using. It may be helpful for you to choose a platform that is easier to use, like WordPress for instance.
Double Down on What Works
If you find that a particular piece of content on your blog is generating a lot of traffic and engagement, you need to look into this.
This can be a sign that you have hit upon a topic your target audience cares for and would like to learn more about. Try to find related keywords for this topic.
You should also try to see if you can expand on existing pieces of content. If you do this, there is also a chance your SEO rankings will improve. Google has a reputation for promoting thorough content that has been updated.
If you need some help finding related topics, you could even ask people on your email list for help.
If you do not have an email list, take a look at the autocomplete feature provided by Google. You can get useful keyword ideas by typing in a relevant keyword and then looking at the suggested topics. If you see a topic you have not covered on your blog, consider creating some content for that topic.
If you don't know how to measure the metrics on your blog, consider installing Google Analytics. This will let you see information about the number of visitors and much much more.
You might even want to sign up for the Google Search Console. This will help you identify the keywords people are typing into Google, to find your site.
Brilliant Blog?
If you want a brilliant blog that is going to generate exposure and leads, you need to know how blogger SEO works. If you're new to the world of blogging, though, this can all be a bit daunting.
In this post, we've taken a look at some of the things you can do to optimize your blog content so that you can enjoy the effects of blogger SEO. You need to know how to create great content. You also need to think about hiring someone to help you, if you don't have the time to work on your blog.
It's also important that you double down on what works. In doing so, you will be able to experience great results, in a relatively shorter period of time.
Want to learn more about SEO? Check out our SEO strategies section to see our latest content!