7 Strategies Missing From Your Local SEO Checklist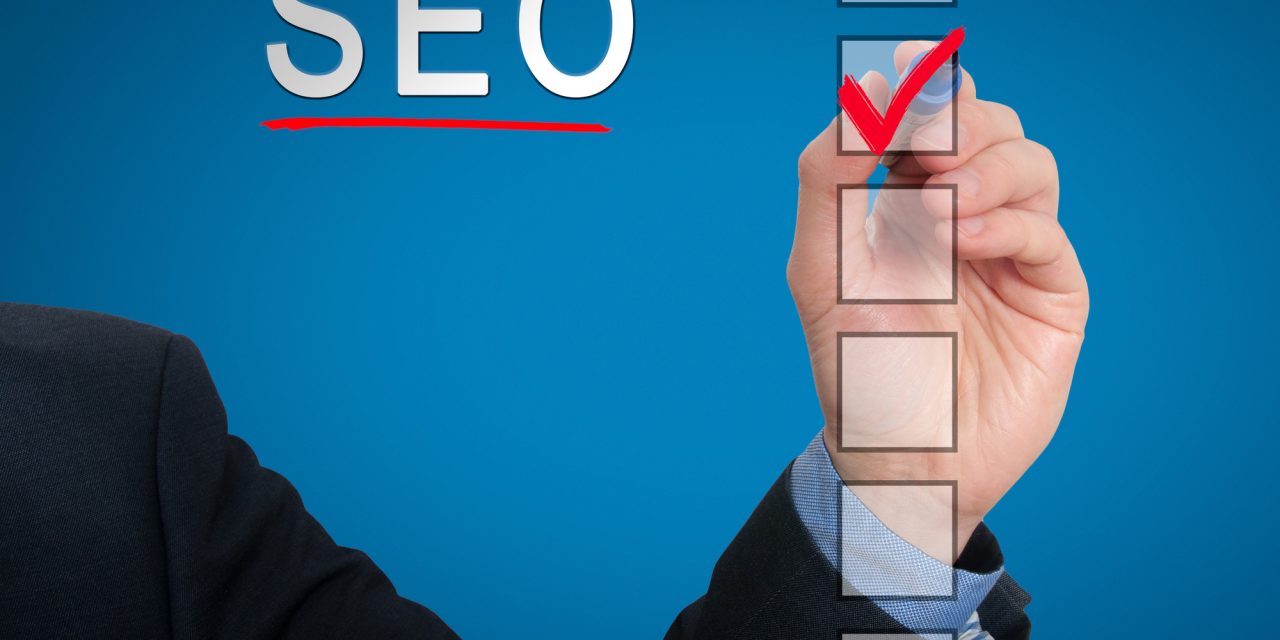 Are you a small business owner? If you find yourself nodding as you read this question, you're in the right place.
In this article, we're going to reveal seven things missing for your local SEO checklist! Be sure to action this advice if you want to reach out to more customers and clients nearby.
Let's dive in!
1. You Haven't Update Your Contact Page
You need a page which highlights the following information:
Your business name
The physical address of your company
A contact number — this should be clickable on mobile devices
Your 'contact us' page should be easily accessible from the main navigation menu on your home page. This simple edit works wonders for boosting your local SEO.
2. You're Not Acting Like 'Content is King'
Yes, you've heard it before, but Content really is King.
It's essential for increasing your local SEO efforts. Bare in mind the below advice while creating the content on your website:
Never post duplicated copy (either from your own site or other peoples) — search engines will penalize you for this. You could even end up with having some of your web pages de-indexed!
In short, your copy needs to be original. Use software like Grammarly Premium to pick up any accidental plagiarism to ensure all your content is unique.
On a similar note, if you're offering the same products and/or services across a variety of locations, don't create specific pages targetting different local keywords.
The only exception here is if you don the resources to craft top-notch content. If you don't, you're better off having a single page highlighting your products and services.
3. You're Not Getting Reviews
Reviews are fantastic for local SEO, so make an effort to curate good-quality reviews. There are plenty of things you can do to increase your efforts. Ensuring you've correctly listed your business on all the main review platforms (Google My Business, Yelp, Yell, Facebook) is one of them.
In addition to the above, scour the internet and find industry-specific and geographic review platforms that'll enhance your reputation.
Before asking for reviews from satisfied customers and clients, look up the platform's guidelines. You don't want to break the rules accidentally because there may be consequences.
Cultivating reviews occurs naturally over time. It's not something you can achieve overnight, so be patient!
4. You Haven't Optimized Your Google My Business Listing
Let's circle back to Google My Business for a sec; it's so important to localize SEO that it needs an entire section to itself.
It's imperative you optimize this listing to make the most of it, including:
Using Google Posts
Filling out the entirety of your profile and uploading pictures to complement your listing
Respond to reviews
When responding to reviews, always specify the location. Not only does this help to build a relationship with your audience, but it's also a straightforward method of improving your local SEO.
For example, you could reply with something like: "Thank you for your review on [insert product and/or service] in [insert location]. [Insert your response to the review], [Insert your sign off from your business' name, team]".
5. You Haven't Optimized Your Website Properly
By optimizing, we mean inserting local keywords in the following places:
The URL
Headers
Title tags
Meta description
Your content's copy
Every new web page is a freshly indexed page on your site which means a unique opportunity to target a different local keyword. Make the most of this by conducting keyword research. If you want to reach out to nearby customers, this process is worth spending the time and effort on.
Use tools like Google Keyword Planner to find local keyword phrases your customers and clients are actively searching for. Ideally, they should boast a high search volume and be easy to rank for (i.e., not competitive). Once you've established this, you can then optimize each page as necessary.
6. Your Site Doesn't Use a Mobile-Friendly Theme
As many as a staggering nine in ten smartphone owners search for local products and services. People are looking for everything from directions to getting contact numbers and everything in between.
So, make it easy for customers to find you by ensuring your site's mobile-friendly.
7. You're Not Utilizing Local Schema Markup
If you haven't heard of this before, never fear — it's nowhere near as complicated as it sounds.
You can easily add a local schema to your site's code. This gives search engines way more info about your company and increases the chances of ranking your website for local keywords.
Shockingly, only 31.3% of sites are utilizing this! So, be sure to differentiate yourself from your competitors and make it a priority to insert a structured schema markup onto your website.
Google also provides a Testing Tool to see if you've inserted it correctly, so make the most out of this resource and double check everything's up and running how it should be!
Did You Find This Local SEO Checklist Useful?
If you enjoyed this local SEO checklist, then we're confident you'll find the other features on our 'local search blog' interesting.
Over there, we talk about everything from geographic SEO tips to the importance of local SEO services.
Or, if you have any questions about SEO or digital marketing more generally, please feel free to reach out with your queries, and we'll get back to you as soon as we possibly can.