What to Ask If You're Hiring an SEO Specialist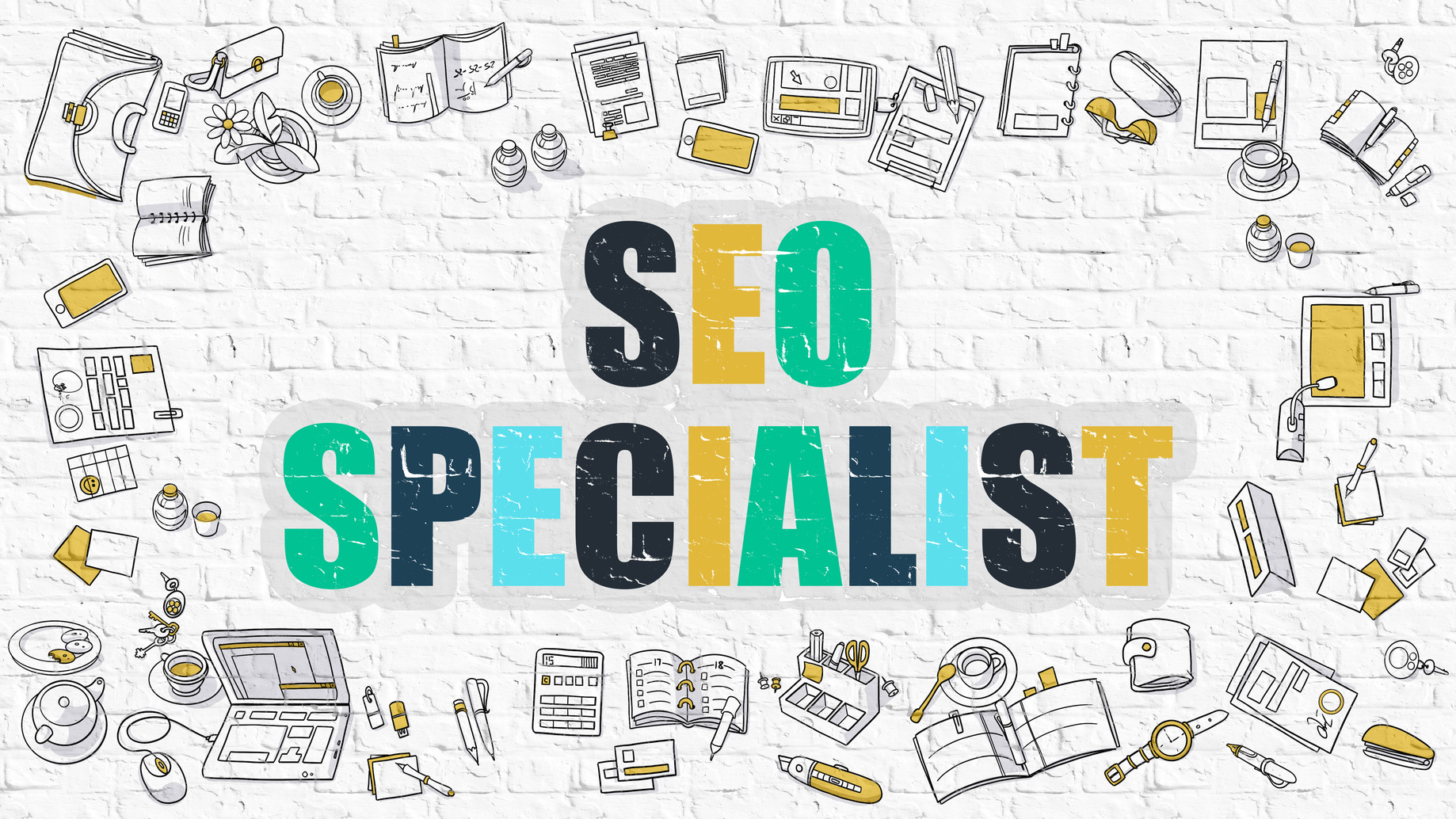 The online marketplace is intensely competitive. It is likely that you need to hire an SEO specialist just to stay relevant.
But that can be a big step for a company, especially for small businesses who do not have a large marketing budget.
When you're hiring an SEO specialist, you want to make sure they are the right person for the job, because you might not get a second chance.
These are some questions you should ask potential SEO specialists:
Have You Worked With Companies Like Us?
SEO marketing is approached differently depending on how the size of the business.
Larger businesses tend to have larger consumer bases, while smaller businesses tend to have a more local focus. This greatly influences an SEO strategy, especially when it comes to keywords and content.
Small businesses might want to cater their keywords or phrases to specific cities or neighborhoods, such as, "Best Pediatrician in Denver," whereas a large business might want to address more far-reaching concepts in their content.
If you are a large business and your SEO hire has only worked with small businesses, his or her skills may not translate.
Type of Experience Matters
It also makes a huge difference if your SEO specialist has experience working with products or services like yours. When it comes to content, your audience will dictate your strategy.
If your business sells products or services that require technical knowledge to market, you should hire someone that has a background with those concepts.
For example, if you specialize in B2B software and your hire is not familiar with how to market that, your content may face credibility issues.
How Will You Build Our Online Reputation?
The main purpose of SEO is to build your reputation in the online marketplace. But it doesn't happen overnight. Ask your SEO specialist if he has any proven methods for increasing search engine optimization.
The goal should always be to reach the top of the search rankings through optimizing every page and all content. Gradually, you will see long-term, sustained results.
If your specialist suggests a plan for short-term growth, realize that although you may get a substantial amount of leads at first, they will quickly diminish.
Search engines like Google are also known to change their algorithm to favor quality websites, and you want to have an online presence that is optimized and built to last.
With high-quality content that is not stuffed with keywords or dead links, you can improve your consumer outreach while standing out among your competitors. This is the best way to build favorable brand recognition.
Although this method can take a while, it is the most effective way to grow your business. Ask your SEO specialist to give you a time frame to see quality results. This way, you can gauge the amount of experience they have in the field.
What Tools Do You Use?
It's very rare for an SEO specialist to operate completely by themselves. There are many tools available to ensure that every page and blog post are optimized correctly.
WordPress features plugins that detail SEO parameters for every post. They are not difficult to learn but can be hard to contextualize without prior experience using them.
These parameters include meta descriptions, headline lengths, keyword saturation, alt-text for images, and more. Without these parameters in place, you cannot hope for any SEO growth.
Hire someone who knows how to use the tools for your company's benefit. When it comes to SEO, you won't necessarily have time to teach someone the basics. You need to be able to implement your strategy from the offset.
Do You Have Social Media Experience?
An SEO hire that can cross post content on a social media profile will do a lot to accelerate the growth of your business.
Although many companies opt to have two separate employees for these duties, it is probably in the best interest of a small business to combine them. Your SEO strategy will only carry you so far if you have no social media presence.
There are many benefits to integrating SEO content with social media, and they are much more intertwined than people realize. Most importantly, you'll be able to reach a far greater population of people in a much more meaningful way.
A social media profile enables a company to directly engage with their consumer base. Keep track of likes and comments on your posted content. Let your profile be a place where customers and potential customers can ask questions.
But managing a social media profile requires some experience, as it will effectively act as the face of your company, a way to facilitate public relations. You want someone who will know exactly what to post to get your customer talking about your brand.
Are You Positive We Will Get Results?
Obviously, the end goal for hiring an SEO specialist is to see substantial lead generation that eventually results in sustained sales. Taking the factors addressed above into account, ask your hire if this will even be possible.
If they have experience in the field, they will be able to give you an accurate assessment of how far away you are from your SEO goals.
It's likely that they will say positive results are imminent, but make sure they detail a plan. An unclear strategy will waste a lot of your time and money.
Your SEO Specialist Might Promise Too Much
Freelance SEO specialists are generally great at selling their services. Some specialists will try to take advantage of business owners who don't know enough about SEO services to make an informed opinion.
It takes time to build credibility online. You need to put your business in the hands of an SEO specialist that will not only give you realistic updates on your website's progress, but will work through any issues to achieve your ranking goals.
Are you looking to grow your online presence through search engine optimization? Please contact us today to find a solution that works for your company.