The Essential Guide to SEO in the Finance Industry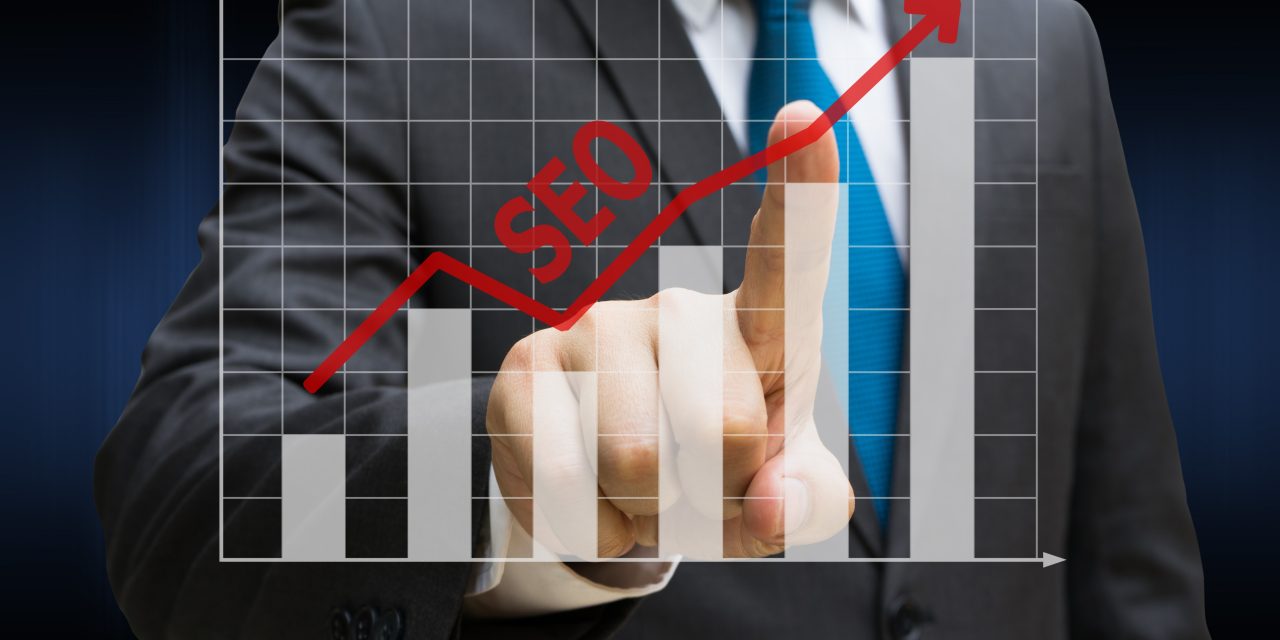 These days, the competition within the finance industry is fierce.
More and more, finance businesses are turning to Internet platforms to stand out among the industry's noise. If you want your finance business to make the most of its online presence (and you should), ensuring you're using effective finance SEO techniques is a necessity.
What Is Finance SEO?
SEO (search engine optimization) is the latest in online marketing technologies. By using a variety of tried and true SEO techniques, you can increase your online platforms' search ranking.
Popular SEO techniques include the following.
keyword usage
internal and external backlinking
offering quality content
Although the basic techniques remain the same, the most effective SEO implementation varies from industry to industry. Effective finance SEO requires you take factors such as time sensitivity and credibility into account when planning your online platforms' content.
The Importance of Not Engaging in Black Hat Techniques
In the world of SEO, you have white hat techniques and black hat techniques. You will find white hat techniques, such as the ones mentioned above, in quality web content published by legitimate businesses.
Black hat techniques are, simply put, cheap tricks meant to manipulate a webpage's search engine ranking. Popular black hat techniques include the following:
keyword stuffing
spam comments
invisible text
cloaking
Thankfully, some black hat techniques (such as keyword stuffing) have puttered out thanks to improved search engine technology. But other techniques, including cloaking, are on the rise.
The Result of Using Black Hat Techniques
Before developing your finance business's website content, it's important you know these techniques. It's even more important that you understand why you shouldn't use them.
The finance industry, like the legal and health industries, rely on client trust due to the sensitivity of the information they handle. Using black hat techniques makes you less secure in web browsers' eyes. You can learn different techniques and strategies to improve your finance business with resources like personal finance – online.
This lack of trust will also result in you losing potential clients as well as gaining a poor online reputation, so using online resources to help avoid these likely issues will ensure your business success.
Planning Your Finance Business's SEO Strategy
Now that we've reviewed what not to do when developing your finance SEO strategy, let's talk about what you need to do.
Maintain A Blog
One of the fastest, easiest ways for you to employ finance SEO on your website is through a blog.
Even on a blog run by one person or business, entries can vary greatly. A finance blog alone can cover everything from CD interest rates to planning for retirement to how to get that coveted first loan. A particular entry's length is determined by a number of factors, including subject matter and projected reader attention span.
Because there is so much variety when it comes to blogs, you can smoothly yet effectively implement a multitude of keywords. The more blogs you post, the more keywords you can implement. And the more keywords you implement, the higher a search ranking your site will garner.
Something to note about blog entries, though, is you must be careful how many keywords you implement per entry. The length of an entry determines how many keywords you should use in that entry. For example, if your entry is roughly 500 words, you should use your keyword between three and five times.
If you use the keyword any more than five times, you'll be keyword stuffing – one of the black hat techniques mentioned above. Nowadays, Google and other major search engines skip web content that contains keyword stuffing. So spamming your keyword all over one of your entries will actually hurt your strategy rather than help it.
Create (or Update) Website Content
Your site's regular website content provides opportunities for keyword usage and other finance SEO strategies. But moreover, it should identify your company's brand and sell you to your target audiences.
Whereas your blog helps establish your expertise in financial matters, your website content showcases your services and how you do business. Potential clients might look at your blog, but they will definitely look at your website content to learn more about your company.
Of course, you'll want to list the essentials, such as your contact information, the services you offer, your hours of operation, and so on. But you'll also want to use your website space to market yourself to your target audience.
Target audiences vary by industry, location, income bracket, and so on. Likely your target audience is the one you do the most business with.
Once you determine your target audience, you should tailor your website content to appeal to them. For example, let's say you do a lot of business with clients who are also parents. A good strategy would be including language about family values and preparing for when children go to college.
You should also use your website content to establish your brand. Your brand is your company's identity and indicates your services as well as specialties. Developing your brand is another effective way to appeal to your target audience.
Respond With Speed
In the financial world, things change at the drop of a hat.
The stock market surges. Interest rates fall. Data breaches leave clients vulnerable to identity theft.
When news breaks, you need to be there to address it. Responding with speed shows that you're not just in the finance industry – you also care about it. You go out of your way to follow it to make sure you're up to speed on all the goings-on.
Posting news quickly also shows you care about how that news affects your clients. A company that openly cares about its clients will retain and gain clients faster than a company that does not.
Utilize Meta Descriptions
Meta descriptions are the webpage summaries that search engines display. If no meta description is available, search engines usually display the first few lines of text as a page preview.
Because meta descriptions are essentially a free text area, you can use them to help optimize your website for high search engine rankings. But that doesn't mean you should stuff your description with a bunch of random keywords.
Stick with the webpage summary format and utilize your keyword for that page in the description. Proofread it afterward to ensure it sounds organic and not forced.
Use Internal and External Backlinks
Backlinking entails including links to other web pages. Generally, those web pages contain relevant information to the topic and are linked via a word or short phrase on your webpage.
Backlinking provides an opportunity to link to credible, popular sources such as Forbes and Time Magazine's website. Including links to such sites improves your finance SEO and your site's overall chance of ranking high on search engines.
But you shouldn't just link to external sources. You should also link to internal sources such as your blog entries and other web pages. Doing so results in a few different outcomes.
First, showcasing your internal links alongside those that lead to well-known and well-respected external sites increases your credibility in site visitors' eyes. Second, including internal links sends visitors to your past content, allowing it to garner more interaction.
Analyze Keywords and Other Data With Google Analytics
Google Analytics is the go-to tool for measuring keyword metrics and other data. By looking at what keywords are working where you can determine if your finance SEO strategy is working.
Besides the basic information, Google Analytics tracks other useful metrics. You'll be able to find out how many visitors are looking at each page and how they found that page. You can also see your visitors' demographic breakdown – which is useful when determining your target audience.
As an added bonus, Google Analytics is free of charge, so you won't have to worry about cutting into your budget.
Incorporate An Effective Website Design
All of the finance SEO, backlinking, and branding in the world will not save your website if its design is terrible.
Simply put, site visitors don't want to put up with poor layout designs just to find information. There are enough competitor sites out there that visitors will go to one of them and leave your site if they can't easily find what they need.
Before launching or updating your finance business's website you should ensure it follows a few basic principles of website design. These principles include the following.
Using a comfortably sized font
Sticking to one or two colors in conjunction with black and white
Ensuring all of the links work
Making sure all information is organized and both easy and intuitive to find
Using original photos and images instead of stock ones
Overall, your website is part of your brand. It should speak to your finance institute's values, and it should be developed with your target audience in mind.
Need More Finance SEO Help? Reach Out!
At TextLinks.com, we care about your website's finance SEO strategy. We want your business to succeed, and we know that in today's heated economy, success is not possible without an effective SEO strategy.
If you have any questions or need further help, please feel free to reach out to us. We're always happy to help!