Local Search: Help Your Customers Find Your Business with Local Search Optimization and Strategies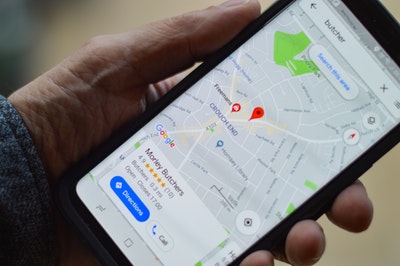 At this point, it's almost impossible to escape the buzz around local search. If you're skeptical, consider the fact that 78 percent of local-based searches on mobile result in a sale.
The power of local search can't be denied. That's why it's so important to make sure your business is front and center when people are searching locally.
Luckily, local SEO marketing doesn't need to be difficult. Using these tips for local SEO can help your customers find your business.
Start Optimizing Your Website for Local SEO
Your website is the part of your marketing strategy you have the most control over, so it makes sense to start here. Basic SEO principles apply. You should be:
Optimizing titles and meta descriptions
Using Schema and Structured Data Markup
Ensuring your site is mobile-friendly
The difference is that you want to optimize your website for local searches. This often involves rethinking your keywords.
People looking for local businesses often use a "service in location" structure. Someone might search "digital marketing agency Los Angeles" or "plumber in Boston." You should be including these keywords in your content and on your website pages.
Find the Right Keywords for Local SEO Marketing
If you've already used an SEO strategy, then you may have a good idea of how to conduct keyword research. The good news is that keyword research for local SEO isn't all that much different.
There are many local SEO tools you can use to search for keywords. If you already work with an SEO company, they may have access to keyword libraries or other resources.
If you're located in a small town, there may not be enough search information to generate good keywords. Instead, search for a larger nearby center. If your business is in Marion, Texas, you may want to look at keywords for nearby San Antonio as well.
You can use other techniques as well. These include looking at your competitors' keywords and using Google autocomplete.
Take Advantage of Google's Local SEO Marketing Tools
Search engines like Google want to make the search experience better for its users. So many people are looking for local information. Search engines want to make that information easier to find.
That's why Google introduced Google My Business and the "3-Pack" for local businesses. Claim your business and enter information like location and your hours of operation. You can also respond to reviews and add photos.
This is key to local SEO for small business since it drives rankings in organic searches. The more information Google has about your business, the better it's able to match search queries.
Optimizing your Google My Business also ups your chances of landing in Google's 3-Pack. When a user starts a local search, Google offers up three My Business entries that best match the query. They appear above the organic search results, which makes your business more visible to potential customers.
Other companies have similar services. Bing offers Bing Places for Business. Apple Maps may be another opportunity for optimization.
Make Use of Online Directories and Citations
Search engines are the first place you think of when you want to make your business more visible. Online directories like Yelp should be your next stop.
Getting your business listed on one of these sites can increase your exposure. First, people searching in the directory can find and even review your business.
These listings are also included in search results. They can increase the chances your business ranks high or claims more spots on the first page of results.
You'll want to make sure your name, address, and place (NAP) are consistent across local SEO citations. Conducting an audit of your citations can help you do this. There are many different local SEO tools that can help automate the audit process.
Encourage Online Reviews
One of the best local SEO tips is to drum up some reviews for your business. To do this, you can reach out to your loyal customers and fans. Most of them would be delighted to give you a review.
Your website is a great place for user testimonials. There are other places people can post reviews. Google My Business is another key one, as are online directories like Yelp.
Getting online reviews increases your social proof. Search engines want to make the best recommendations to their users. Reviews show them that other people love your business, and make it more likely you'll be recommended as #1.
A word of caution is in order. These reviews need to be genuine, generated by real people who love your business. Search engines penalize businesses that post fake reviews.
Build Local Backlinks
Backlinks are a staple of any good SEO strategy. With that in mind, it's little wonder they crop up as part of your local SEO efforts too. Backlinks rank as one of the most important factors in local SEO since they help build social proof.
Building authoritative backlinks for local businesses can be a touch trickier. You may find that you need some tips. The first thing to do is to make sure your citations link back to your website.
This is where a local content strategy can come into play. Create some resources you think may be useful or interesting for a local audience. If you own a restaurant, you could create recipes for dishes with local ingredients.
This gives other sites a reason to link back to you. "Best of" guides and calendars are also good ideas. Guest blogging is another tried-and-true method for building links.
Start Your Local SEO Strategy Today
If you're not already using local SEO marketing, it's high time to get started. With these tips, you can begin optimizing and outranking your competitors.
Are you looking for more great tips on improving your SEO efforts? Check out our other articles. We have the expert advice you need to get on top of the rankings.