10 Easy Ways You Can Improve Local SEO for Your Small Business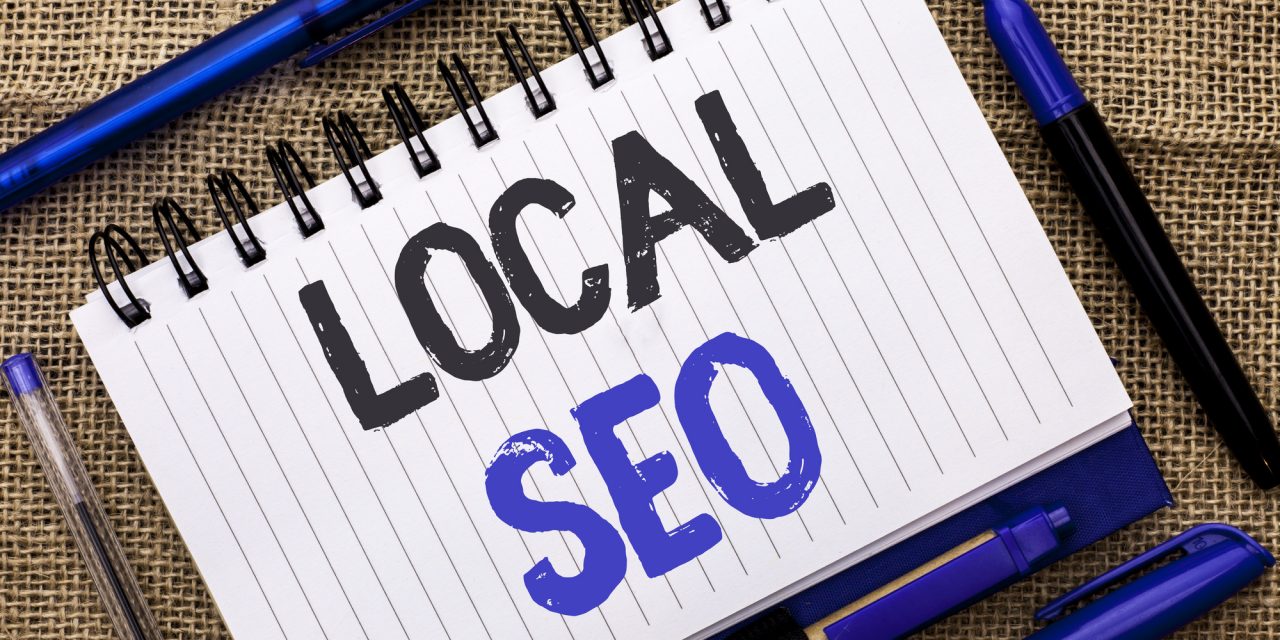 It takes a special kind of person to run a small business. You have to be someone with the right mixture of business savvy, creativity, and personality.
While all of those skills still matter in today's digital-oriented world, the truth is they aren't enough. You also have to be great with online marketing.
Around 85 percent of your customers will use the Internet to discover information about your business, so it's crucial that you have a strong local search engine optimization (SEO) plan in place.
Here are 10 simple steps you can use to improve local SEO for your small business and generate more sales.
1. Improve Your Website's Structure
Even if you're not the world's best marketing expert, you probably at least have a website for your small business. That's a great first step!
However, not all businesses are indexed by Google in the same manner. In fact, if your site isn't set up properly, you may run the risk of having your site de-indexed altogether.
Don't worry, you don't have to be a computer wiz to improve your website's structure.
Taking simple steps like organizing your menus and simplifying URLs have a tremendous impact on a site's searchability.
2. Optimize Your Landing Page
Now that customers will have an easier time finding your website, you'll want to make sure to make a great first impression. It's time to overhaul your homepage!
When redesigning your homepage, think about the type of information you'd seek when searching for a business.
You're looking for a description of the business, a location, business hours, and a way to get in touch with the store.
Write a few paragraphs of copy, include some high-quality images, and your homepage should be good to go.
3. Find Your Voice
Every brand has its own unique voice, whether you as a business owner realize it or not. It's up to you to discover and harness that voice to your advantage.
You may find yourself wondering why exactly a business needs a voice.
In truth, today's consumer finds old-school marketing off-putting. They don't want to be talked down to, they want to be part of the conversation.
A fantastic way to encourage that conversation is by creating a warm, welcoming voice. Take a conversational approach to your copy and you'll find customers are more willing to hear what you have to say.
4. Create Great Content
We'll go ahead and clear up a common misconception: You don't have to be the world's greatest writer to run a blog.
In fact, as long as you can convey information in a logical, friendly manner, and know how to include links (more on that later) you're already ahead of the majority of your competition.
Populating your website with regular blog posts is one of the simplest yet most effective local SEO marketing tools you can harness.
Business blogging can establish your business as an authority in your field, boost your search rankings, and influence a customer's purchasing decision. Plus, cross-posting your blog to social media platforms essentially serves as free advertising.
5. Manage Your Business Listings
Plenty of small business owners view the Internet as an antagonistic force that makes their day-to-day operation more difficult.
In truth, it's quite the opposite.
There are plenty of great, free resources designed to help local businesses spread information to their customer base. Many of these resources are on even already on sites that you use!
Sites like Angie's List, Google My Business, Yelp, Facebook, and more allow businesses to list their information and boost their overall web presence…for free!
6. Use Local Keywords
When creating content, updating your site, or even creating URLs, make an effort to stick with local keywords.
Search engines are designed to pick up on these keywords to better serve users. Including localized keywords helps pair the right site with the right user.
So if you design websites, for example, using keywords like 'painting company websites Atlanta' is far more useful for a local audience than just 'painting company websites'.
Generally speaking, the more hyperlocalized your keywords, the better.
7. Learn To Love Linking
Local SEO marketing may rely on an algorithm, but it's a remarkably well-crafted and refined algorithm. As a result, you'll have to convince Google — as well as your customers — that you're an authority in your field.
Crafting great content is the best way to do this. However, content alone won't get the job done.
You'll need to sprinkle links throughout your content to other pages on your own site as well as fact-based external links.
It's important to note that these links need to be relevant to your copy and used sparingly. Should you add a link to every other sentence or link to shady sources, Google's algorithm will pick up on your activity after some time
8. Optimize For Mobile
The majority of web traffic now comes from a mobile device. Therefore, you'll need to make sure that you're fulfilling your customers' needs by giving them a great mobile experience.
Ensure that your website scales to mobile and consider creating an app.
The more ways a customer can access your brand, the better the chances of a purchase.
9. Acquire Reviews
Remember, today's customer is more discerning than their predecessors. They're not necessarily going to trust great copy, no matter how well-written it may be.
Your best bet is to acquire customer reviews.
People love hearing what others have to say, and even a handful of good reviews can boost a brand's online reputation.
10. Socialize With The Community
Finally, make sure your social media channels are active. Posts don't need to be too substantive — a cross-post from your website is a great example of this — but every post builds up your web presence.
And don't forget to interact with your customers. After all, without them, you wouldn't have a business in the first place.
Be sure to answer questions, respond to comments, and chat it up with customers.
Improve Local SEO With These Tips
Small business owners looking to improve local SEO efforts would be well-served to follow this list. Each of these 10 tips can help you build a strong brand, whether you're just starting out or you've been in business for decades.
Want more great info on how to grow your brand? Be sure to check out our local search blog to make sure you're up to date on all things SEO.