10 SEO Tips to Boost Your Fashion Business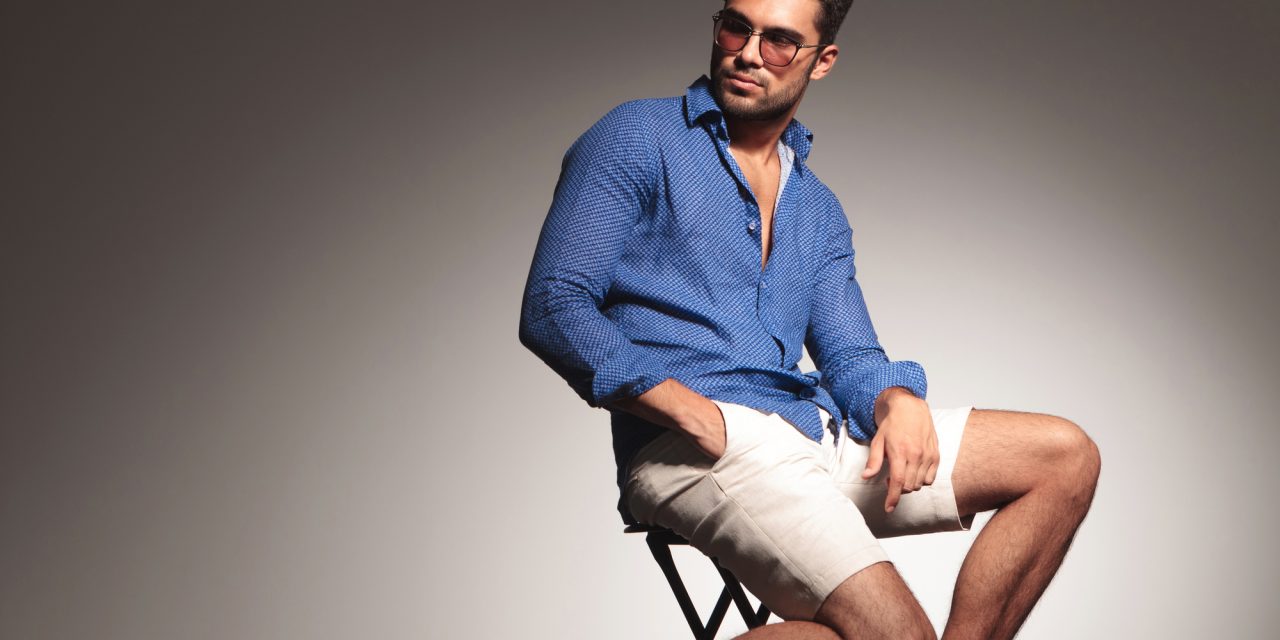 In 2012, the American apparel industry reached a worth of 225 billion dollars. And it's continuing to grow!
With all this competition, what can you do to differentiate your fashion business? It can be tough to know what to do.
Well, one great idea is to work on your site's search engine optimization (SEO) and through the right fashion keywords. Here are 10 fashion SEO tips you should try out.
1. Start With Research on Fashion Keywords
The first step in any SEO effort is to perform keyword research. You need to know which phrases will get you the most traffic for the least amount of effort.
As you do this, you'll be able to better target your efforts which will lead to improved results.
Start by utilizing a tool like Google Keyword Planner to get information about search volume. This will help you pick the most relevant keywords possible.
2. Create Content
One huge part of SEO success is creating content. As you produce relevant content centered around your specific keywords, you'll be able to improve your rankings for those phrases.
For example, if you own a women's fashion boutique in Houston, you could create a blog post titled "The Must See Shops in Downtown Houston" where you feature information about your company as well as other businesses (excluding competitors).
That way, when someone is searching for things to do in downtown Houston, your article will show up in the search results, leading people to your shop.
Writing blog posts is where most people start with content marketing, and that's a great idea. It allows to greatly expand the reach of your website and there's no limit to the number of posts you can create.
3. Optimize for Mobile
Another great way to improve your SEO rankings is to optimize your website for mobile. More and more people are using their phones to access the internet.
This is especially true in the fashion world, where people can shop any store from the palm of their hand.
However, if someone visits your site on a mobile device and they experience a super slow site or a site that doesn't work well, they will leave. You've lost a potential customer.
Avoid this by making sure your site works great on every screen size.
4. Organize Your Products in Categories
When it comes to SEO, it's important that every one of your pages has a unique keyword. If you have more than one page targeting the same phrase, you risk cannibalizing your own SEO efforts, competing with yourself.
To avoid this, make sure you never have two pages with the same keyword phrase. This can be super tough, however, when you have multiple slants and takes that are very similar.
For example, what if you have 10 different pairs of women's jeans? How do you make this work for SEO?
It's simple. Don't create a separate page for every product. Instead, put all similar products on the same page. That way, you have separate categories so things stay organized, but you won't compete with yourself.
5. Speed Things Up
When it comes to fashion SEO, it's also important that your site loads quickly.
Think about it this way. Google's goal is to provide its users with the best experience possible, which comes through accurate and easy-to-use search results.
So if your page appears in search results, and people click on it, only to find a super slow site that takes forever to use, that's a bad result. And when this happens, Google will punish you by decreasing your ranking.
Avoiding this is simple! Speed up your site. This is one of the most basic on-site optimizations you can make.
It will have a big impact!
6. Titles, Descriptions, and H1s
Here's another great on-site improvement you can make: your titles, descriptions, and H1s.
Your page title and description are important because they show up in Google results when your page comes up. They're the first impression people get of your website. Your page title also displays on your website's tab in your user's browser.
In other words, they really matter. They're also a great way to tell Google exactly what your page is about.
In every title and description, be sure to include that page's keyword and your geolocation if you're targeting a specific area.
Also, do this for the H1 on every page. This is the main header that appears at the top of your pages. This will benefit both Google and your users, letting them know the purpose of that page.
7. Collect and Display Reviews
Google wants to see that your site is relevant and consistently updated. They also like to see engagement with users.
So, a great SEO strategy is through customer reviews! Ask for them often, both in your physical location, and online.
Have a page on your website that's completely dedicated to reviews. Here you can post all your reviews, both negative and positive, as well as a link to your profiles on Yelp! or other review sites.
This is also a great place to post customer testimonial videos.
Get people to leave reviews on Google too. These will display when people search for your business and are a great way to show Google that your business is engaging with people.
Customers also truly value reviews. They like to be able to get an inside look at your business before buying.
Having reviews helps them know that you're trustworthy! And more people read reviews than ever before. In fact, 91% of people regularly or occasionally read online reviews.
8. Optimize for Local
If you're targeting a specific geographic area, this is a must! You should definitely optimize your online presence for local.
Many fashion companies service a specific area. In this case, you're going up against direct competition from all the other local clothing boutiques and shops.
So when someone searches, for example, "women's clothing shop in Boise," you want your result to come up first.
To do this, one key is to set up online profiles. First and foremost, create your Google My Business account.
This allows you to directly control the information that Google displays about your business, including your hours, address, and contact information.
If you ever need to change any of this information, you'll be able to log in directly and take care of it.
Also, create a profile on Yelp! People use this often to find local companies.
9. Work on Your Links
It's also important to think about links and their role in improving your rankings. The basic principle here is that when Google sees reputable sites linking to your website, this tells them that you are trustworthy.
This, in turn, will improve your rankings! It's that simple.
Reach out to influential blogs and sites in your niche and see if they'll link to you. Often, this works best when you also write a blog post that links to them.
It's also important to link internally. This means that on your pages, you should link to other pages on your site. Google likes to see this as well.
For other technical business help, check out Openfactura.
10. Images, Images, Images
More than any other industry, images are essential when it comes to fashion. This is especially true when people are buying online!
They want to be able to see the product from every angle so they can imagine themselves wearing it. They want to see up close images, images of someone wearing it on the street, and studio images with perfect lighting.
However, all these images can slow down your site. This is one of the leading causes of slow sites!
The good news though is that you can totally optimize them to decrease the impact of this issue. Here's how.
First, make sure your images are in the right format. For smaller pictures, PNG is the best format. For larger images, use a JPEG file.
Work on the dimensions. The longer the width and height, the bigger the file size. Make them as small as possible without losing image quality and you'll speed up your site.
Last but not least, see if you can decrease the image quality. Some software, like Photoshop, have this capability. That way, you can reduce the file size!
But be careful not to do reduce it too much otherwise your image will be blurry.
Final Thoughts
There you have it: 10 tips to improve your fashion business' SEO. Now that you've read all about fashion keywords and other ideas, it's time to implement these ideas on your site.
If you want to learn more, contact us any time. We are happy to help!