Domains and SEO: Does Your Website Name Affect Your Search Rankings?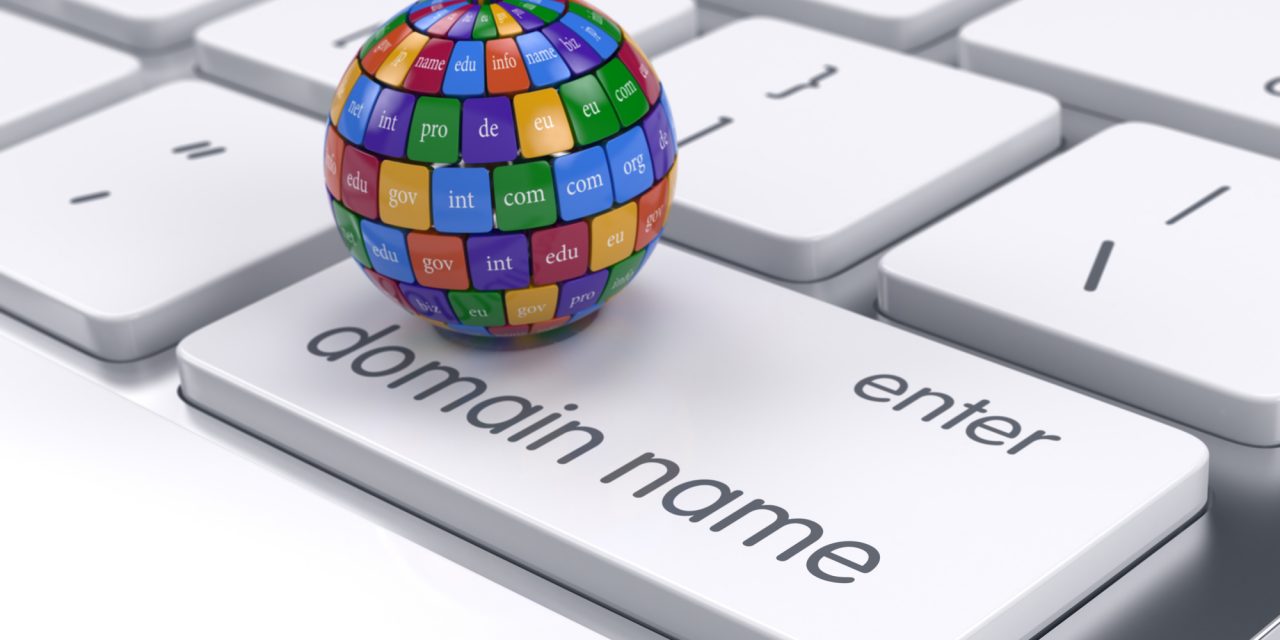 There are many different factors that influence your SEO rankings, and they are always changing. Until recently, domain SEO used to be straightforward, but today things are more complicated. This creates new challenges, but also new opportunities for savvy online businessmen and businesswomen.
If you are thinking of what name to pick for your new website, you have come to the right place. Read on to learn how your domain and your SEO interact, and how to pick the right name for your new endeavor.
Website Domain Composition
Domains are basically composed of two parts. The top-level domain and the second level domain. Let's see what's the difference below.
Top-Level Domain (TLD)
TLD is the main domain name, also known as extension or suffix. The most common top-level domain is .com. Other frequently seen TLDs include:
You can't get a .gov domain unless you're a governmental organization, and you can't get a .edu domain unless you operate an educational institution.
There are also geographically specific domain names for each country, such as .co.uk, .ca, .au and hundreds of others. Check out this website for affordable domains in all available TLDs.
Second Level Domain (SLD)
SLD is the "main" domain name that you usually purchase for your company. For example, our own SLD is "TextLinks", Amazon's SLD is "Amazon", and so on. To put it simply, second level domain refers to the words between the https:// and the .com bits.
How Domain Names Affect SEO Rankings
When you purchase a domain name, you are picking both the TLD and the SLD. Both these choices will affect your SEO.
Today, Google uses more than 200 ranking factors in their algorithm that rank websites on their search engine results pages. The domain name itself concerns only a few of these factors, but other parameters such as a domain's age also play a minor role.
However, your domain name will not make or break your Google rankings. The true benefits of a cleverly picked TLD and SLD will help your rankings in several other ways that indirectly affect SERPs rankings.
Signaling Relevancy
Using the right keywords in your SLD used to be a surefire way to get on the first page of Google. Today it's not that easy, but the right combination can still give your SEO efforts a boost.
Audience Targeting
While using a geographically specific TLD might limit your global reach, it can help you target your local audience more effectively. Google has been upping their local search game recently, which means you can use SEO to get more customers if you operate a brick and mortar business.
Online Reputation Management and Branding
A good domain name will help your marketing efforts in the long run. With relevance and authority on your domain name, your reputation will increase and this can affect SEO indirectly.
It's important to secure any SLD and TLD domain counterparts of your main domain name. This will protect your brand from negative reputation management from competitors who might get similar domains to slander your company.
If a competitor does SEO on a negative result page about your site, it will rank next to your own listings and reduce the number of clicks you will get.
PPC Advertising
Online ads and a catchy domain name work excellent together. Getting the right text ads for your domain name will do little if the domain itself is too long or impossible to read.
However, if your domain name includes at least one main keyword, the text ad will attract more clicks and boost your overall quality score.
Nonetheless, Google has recently made it so AdWords ads will appear above "organic" search engine results, which limits the efficiency of domain names for PPC advertising. If you pay Google, you can rank higher than the best-picked domains. On the other hand, a good domain can help with the branding side of online advertising just as well as it did before.
Choosing the Right Domain Name
When it comes to picking the right SLD and TLD for your company, there are several factors to consider. Most of these can't be changed after you buy your domain, so pick carefully!
Extensions
Many experts suggest picking a .com extension every time, even if you are targeting a local audience. Others say you should go for your geo-targeted TLD every time. While this is debatable, it is always a good idea to purchase both domains just to be on the safe side.
Length and Typability
Your domain name should be 15 characters or shorter. It should be easy to type, without any special characters or hyphens.
Brand Over Keywords
Instead of stuffing main keywords, you should focus on having your brand on your domain name instead. Using your keywords on the header will make it hard to read and won't impress Google.
Relevance
Your domain name should be relevant to the industry you are active in. Don't go for puns or inside jargon that your average customer won't understand.
Use the Same SLD Throughout
Instead of purchasing several SLDs, create more subfolders and use the same name throughout your website. Having multiple domains will weaken your SEO efforts and confuse Google and visitors alike.
Social Media Handles and Trademarks
Before buying a domain name, make sure the name is not taken on one of the main social media platforms. Obviously, do a trademark search too, because if your domain name is trademarked you will run into big trouble down the road.
On that note, it is a good idea to trademark your own domain name to avoid such problems yourself in the future. This will prevent competitors from using your domain name on any negative reputation management campaigns they might be planning.
Find Out More About Domain SEO and Text Link Strategies
Now that you know how domain SEO works, it's time to up your SEO game. Check out TextLinks for a plethora of SEO tips, news, and text link strategies that will secure your position in the first page of search engine results.
We are one of the premier destinations that provide the SEO resources and text link strategies web designers and SEO professionals need to drive more traffic. Come on in and get started today!