What Is Off Page SEO and How Do You Master It?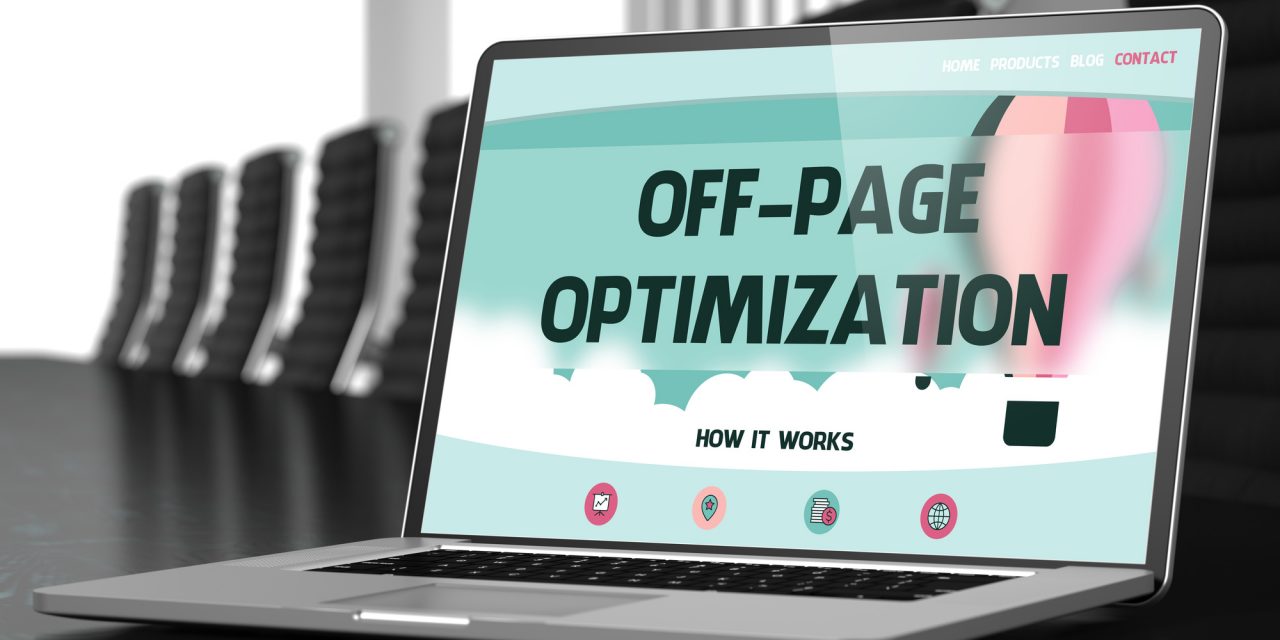 What is off page SEO? How is it different than on page SEO? Can it help your consumers find you on the web?
Search Engine Optimization (SEO) refers to the methods used to appear at the top of search results. This is called ranking higher.
Today, every business needs SEO to boost their online visibility. Relevant keywords and phrases on your website make you appear in online searches.
Potential customers find your company when it appears in the first few listings. If you don't use SEO then your website will be on page 10 of the results.
The right combination of SEO tactics, both on page and off page, help you rank well in search engine results.
Let's dig in.
First, What is On Page SEO?
On page SEO is placing relevant keywords and phrases on your website. These are the words your clients use to search for your products.
Search engines assign value to each significant keyword on your site. A keyword or phrase in headlines, page titles, and images is more meaningful. Proper use of keywords makes your site rank higher in results.
A relevant domain name is important, too. If the name of your plumbing supply website is Ridge Plumbing Supplies, your site ranks higher than a site called Bob's Bits.
Don't overuse keywords — that's called keyword stuffing. Search engines penalize websites that overuse keywords. It has the opposite effect of ranking well.
Use the words and phrases your clients search for on your website in a natural way.
Proper use of keywords is also important in off page SEO.
What is Off Page SEO?
Search engines recognize when your business, keywords, and website appear on the Internet. Actions you take to improve your ranking outside of your website is off page SEO.
Off page keywords and mentions on credible sites improve your search engine ranking. It also conveys that your site is a trustworthy authority on the topic.
Off page SEO includes social media accounts, business listings, guest posts, paid advertising, email marketing, and link building.
Keep reading to understand what this means for your business.
Three Types of Effective Off Page SEO
So what is off page SEO exactly? Below are examples you can use to boost your website across the Internet.
1. Social Media
Social media is a way to converse with your audience and optimize your off page SEO. Each exchange of helpful information helps your clients and boosts your SEO. It's a win-win situation.
Open accounts on Facebook, Twitter, Google+, LinkedIn, and Instagram to reach potential customers. When people follow and share posts it improves your authority and search results.
Use relevant keywords and phrases in your profile description and social media posts.
You can boost your SEO rank and help customers with interesting social media posts. The goal is to always provide value to your clients.
So, what is off page SEO benefit for a particular social media channel? Let's break down a few options.
Facebook
Facebook had 2.07 billion monthly active users in the third quarter of 2017. If your business isn't on Facebook it should be.
It's a popular place to connect with customers. Facebook pages give you visitor insights and targeted advertising. You can manage client reviews. It's a free platform that lets you talk directly to your customers.
Twitter
Introduce your company. Talk about product updates. Celebrate holidays and connect with your audience. When you share relevant content on Twitter it drives traffic to your website.
This short, snappy channel is where hashtags were born. Hashtags are an excellent tool for keywords. Use hashtags to connect with clients and potential customers. Who knows, you may go viral.
LinkedIn
Put a company page on LinkedIn. You can network with industry colleagues, potential partners, and clients.
Use LinkedIn's long-form articles to relay professional advice. Tell people how your company solves their problems. Don't forget to include relevant keywords and phrases in your article.
Instagram
Instagram lets you tell your business story with images and video. You can show your product or service in real-life settings.
Instagram is all about personality. Present your company in a casual, fun way. Show tips and tricks. Promote your latest product or sale.
Pinterest
Use Pinterest if your business is visual. Visual businesses include everything from real estate to high fashion. Pinterest shows consumers how your product fits into their lifestyle.
Pinterest users collect ideas and images they want. Showcase your product and industry trends. Offer informative posts that visitors will want to save as resources.
2. Listings and Directories
You must list your business information online. Find all the directories related to your industry. Post your website, phone, address, and other relevant information.
Make sure you're listed on sites like Yelp, Google, Amazon, Better Business Bureau, Angie's List, and Trip Advisor.
Monitor user reviews. Thank people for positive reviews, and address any problems. Resolving unhappy experiences will boost your brand.
Google My Business
Most online searches occur on Google. So it makes sense to get a free Google My Business listing for your company.
Google My Business puts your business in Google Search, Local Search, Maps and Google Plus. The search engine crawler shows your business when people look for your products.
Google My Business gives users analytic information on views, clicks, website visits, and mobile clicks. This service lets you manage and respond to reviews.
3. Link Building
When another website sends their visitors to pages on your website it's a backlink. A backlink gives your company recognition from search engines.
A backlink shows your website has information that other websites consider valuable. It has to be a good link that makes sense from a quality source.
A solid link from a reputable site is like a recommendation. It makes search engines (and potential clients) trust your website.
Search engine algorithms can determine if a link is legitimate or not. If the links are misleading Google will remove the site from search results.
Get links the right way to build authority and improve search results.
Get Better SEO for Your Company
These examples don't just define what is off page SEO. These tactics increase traffic and improve search engine results.
Contact the TextLinks.com experts for more great advice and ideas on boosting your SEO.