10 Onsite Optimization Tips For a Great User Experience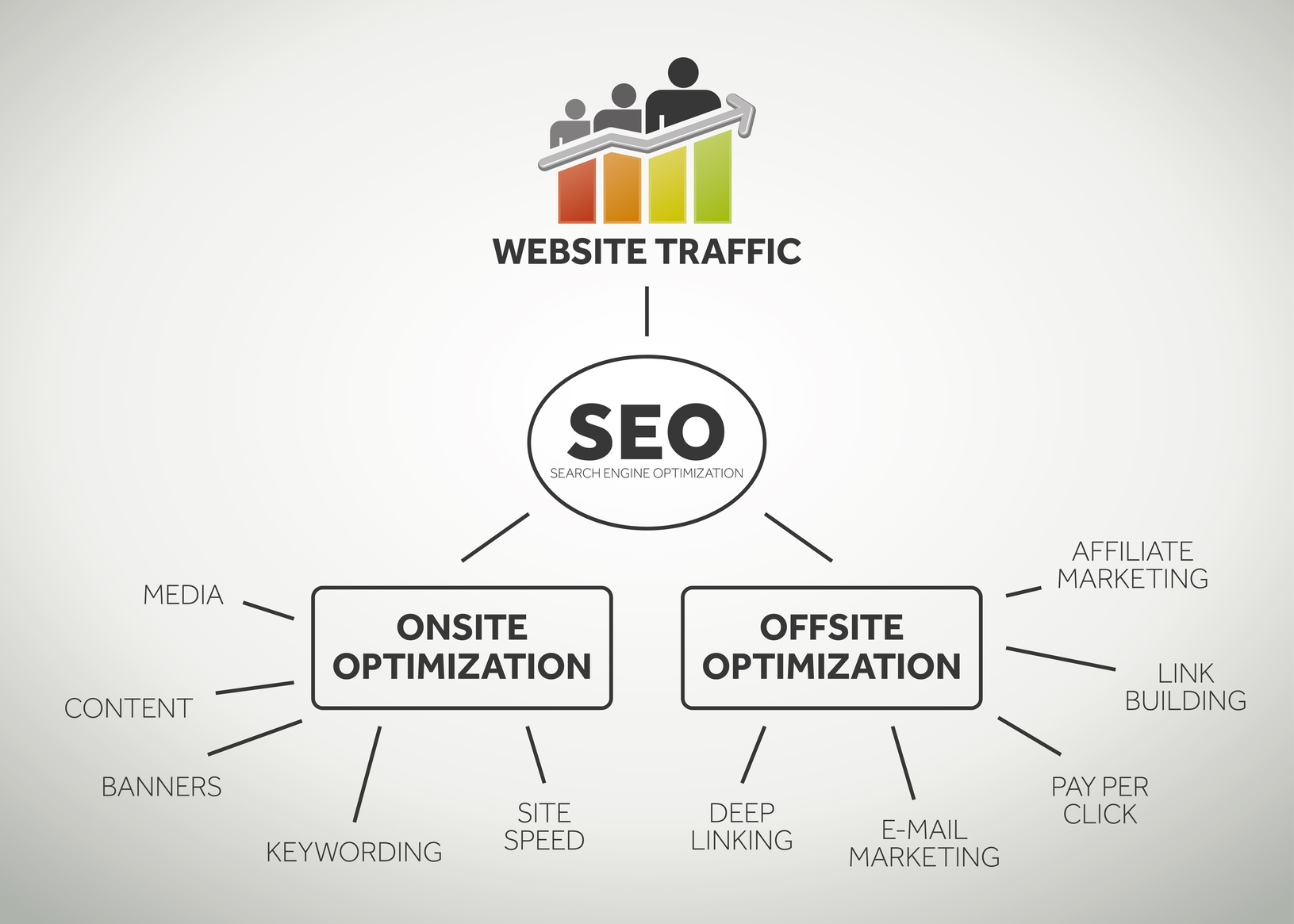 What do you think determines success in search results? Having great content? Utilizing all necessary SEO skills? Well, there's one SEO strategy most professionals overlook: onsite optimization.
Onsite optimization is your performance on your website to boost SEO. This is paramount in regard to search engine results, conversion and response rates.
The reason is simple: your visitors need to be able to have a great experience on your website.
If you own a website, you should keep these 10 tips in mind.
10. Onsite Optimization for SEO
Surprisingly, search engines determine your website's ranking based on your website's user experience.
If your website has an outdated design and low-quality content, your search result ranking will suffer.
SEO is a widely recognized search ranking tool; however, it's not as simple as just delivering good content. You need to utilize onsite optimization.
Spending extra time on your web design, utilizing strong keywords, and your link profile also contributes to strong SEO results.
9. Evaluate Your Website's User Experience
Regularly look at your own website (not in the back end). Determine whether or not a visitor can easily navigate your website.
Take a look at your pages and read your content. Make sure you're using best practices in regard to keyword use and internal/external linking.
If you're unsure about your web performance, don't fret: many hosting platforms allow you to view your conversion rates.
Low conversion rates is a sign that something is wrong. There could be a number of reasons why your conversion rates are suffering. Most point to onsite optimization.
If your website's user experience is great, you'll have a stronger hold on your website visitors.
8. Optimize User Experience with Your Website Platform
Each platform can give you advice on the best SEO approach while utilizing optimum user experience.
These websites help you by offering plug-ins and other resources such as an FAQ section, forums, and even their own blog with advice.
When you improve navigation based on the website platform you're using, you'll be able to conveniently use onsite optimization.
7. Understand What Works Best for Your Niche
SEO depends a lot on your audience.
A few golden rules for all niches include creating quality content while utilizing amazing visuals and design.
For a more specific niche, understand what your audience wants. Look into trends, hashtags, and common topics. Educate yourself and deliver results based on your audience.
6. Make Sure Your Keyword Use is Up to Par
Keyword use can be a make or break for your website's SEO value.
It's paramount to use keywords. But there are restrictions: using too many keywords in an unrelated context, known commonly as 'keyword stuffing', can hinder your SEO performance.
Another reason your SEO performance is failing is when you put more importance on keyword use rather than content topics. An example of keyword stuffing is when keywords are used that are unrelated to your topic.
5. Your UX Depends on Local and International Markets
The world wide web is a big place. It's likely people from outside of your hometown look at your website.
There are trends and design standards for every market. One of the myths web users follow is these trends start in the west.
Rather than becoming culturally blind, start looking at international markets. See what international websites in your niche are doing.
Your market could increase to other countries, and your market could be even more popular in other regions of the world. Don't be afraid to take yourself out of your comfort zone and cultural knowledge.
4. Pay Attention to UX SEO Trends
How do you prevent lacking UX performance? Pay attention to trends.
In 2017, having a great website design became a commodity. While having great design was a focus in previous years, convenient navigation is currently in hindsight.
As mentioned previously, content topics are the focus compared to keyword use.
And these factors could change in as little as a year or even a few months. It's essential to always be on your game with SEO trends based on UX.
3. Determine Your UX Based on Your Link Profile
Your link profile means more than you think.
In addition to search results, web users can find your website based on inbound linking.
To be sure websites are linking to your page, check your link profile. Many third-party platforms offer a run-down on your link profile performance.
If you notice your link profile is weak, your UX could have something to do with your lack of inbound links.
2. Utilize HTML and Metadata
If you truly want great results on search engines, pay attention to HTML and metadata.
Always have a meta title and meta description written before publishing your blog. Utilize keyword best practices when compiling this data.
Look at the HTML option on your blog. Make sure the HTML is formatted well and that it's readable. Don't forget, this is the search engine's 'language'. It's the easiest way for search engines to understand your blog.
If your blog platform doesn't conveniently host a metadata or HTML section, check their FAQs and forums to see how you can go around this issue.
1. Get Feedback
Constructive criticism is essential when improving your website UX.
But here's the million-dollar question: how do you receive feedback?
Many online sources can point you in the right direction, whether they're reviewers or third-party platforms.
You can even utilize an effective CTA for this purpose. When writing or producing content, close your content with a UX feedback-driven CTA such as: 'we want to hear your thoughts about our website! Comment or contact us with ways we can improve.'
Having a professional (a designer or content genius) opinion with visitor feedback helps you understand the best UX for your website.
Any website depends on positive UX. Knowing SEO and UX best practices is dependent on results. UX is vital to your website as a whole, all of the little details, and your audience. SEO is the tool you use to bring your website to the public. This will pave the way to a website with optimum UX and a great SEO performance.