A No-Nonsense Guide to On-Site Optimization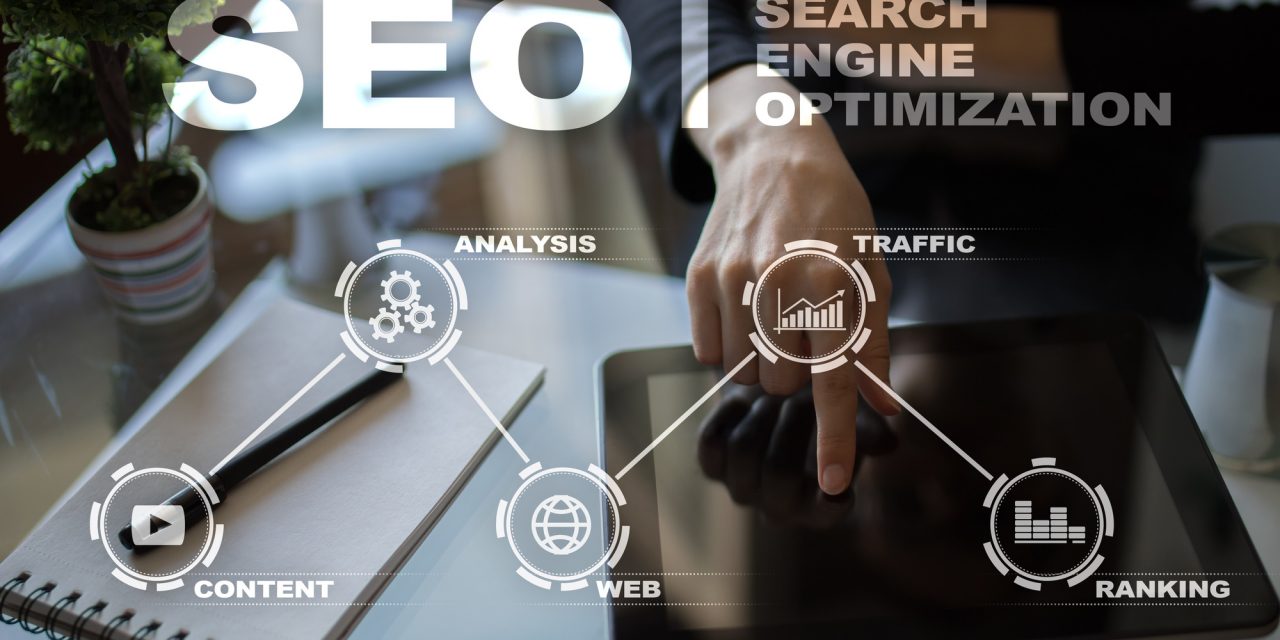 The Internet: an endlessly growing ocean of information. Your website: a drop in the bucket.
There's a lot of content out there, and more every day. To have any hope of your site showing up in search engine results, you need to work on search engine optimization (SEO).
SEO is the practice of taking steps to make your business rank higher on search pages. This includes both off-page SEO as well as on-page optimization techniques.
Today, we're giving you a complete overview of on-page optimization in SEO. Use this as your SEO checklist for on-site optimization.
Main Components of On-Site Optimization
The 5 basic components of on-site optimization are:
Your URLs
User-friendliness
Content production
Html optimization
Analytics
But the basic idea to keep in mind for all SEO is user-friendliness. It's the search engine's job to be helpful. And so, it's going to give the highest rank to the most helpful sites.
The search engine determines your rank by "crawling" your site. That means it views your web pages, checking for certain helpfulness factors.
These crawlers evaluate the quality and authority of your content and the setup of your website. The more helpful and authoritative you are, the higher the rank it gives.
The 5 main factors search engines look for are described in detail below.
Optimizing Your URLs
Your URLs are one thing search engines use to determine the relevance of your content. If your URL doesn't seem to have anything to do with the content you post, your rank will take a hit. Optimize your URLs with the following tips.
Choosing Your Domain Name
Having a domain name relevant to your niche gives you an automatic edge in search rankings. This is especially true if your domain name is or includes a popular search keyword.
For example, a site about gardening tips called, "pro-gardening-tips.com," will probably show up every time someone searches for gardening tips. Conversely, a gardening site called, "bobs-website.com," will have to work much harder on their SEO to rank in gardening searches.
However, most of the good domain names (called top-level domains) are taken. Many companies buy top-level domain names so they can sell them for thousands of dollars. It's basically like internet real-estate.
But you can still do your best to find a free domain name somewhat related to your niche. Plus, there are other URL optimization techniques.
Domain or Subdomain?
Domains ("example.com") are more authoritative and, therefore, rank higher than subdomains ("example.weebly.com"). You also don't want to organize your site into subdomains (products-and-services.example.com).
You want search engines to rank your whole website together. And search engines would rank each subdomain you create as its own website.
Instead, organize the pages of your site into subfolders.
Organizing Subpages
Organize subpage URLs as subfolders. For example, your "About Us" page URL should look like, "yourwebsite.com/about-us/".
And always make the title of your page the URL. This emphasizes to the search engine what the content is about.
It makes you look like a reliable source on the topic, which ups your ranking. It also allows you to put popular keywords in the URL, which is another huge boost to your ranking.
HTTPS Vs. HTTP
Because Google favors secure websites, having a secure website will up your ranking. A secure website is signified by the web address starting with "HTTPS" instead of "HTTP." learn more about implementing HTTPS on your website at Google Support.
User-Friendliness
As we stated earlier, user-friendliness is the whole idea behind search ranking. Aside from the quality and quantity of your content, search engines judge your site on how convenient and viewable it is. Here's how to boost SEO by designing for a better user experience (UX).
Responsiveness
First, your site must be responsive. That means it must be viewable from any platform, whether it's desktop, laptop, tablet or smartphone.
This may be the most influential on-site SEO factor for your ranking. Skipping this step means saying goodbye to any chance of a high search ranking.
Ease of Navigation
If your site is difficult to navigate, visitors will quickly get lost and bounce from your site. Search engine web crawlers will drop your rank in favor of a more convenient site.
An acceptable site setup has either a bar menu across the top or a popup menu hidden under the menu symbol in the upper-left. The traditional menu symbol is three horizontal lines that look like a hamburger.
When clicked on, a menu pops up from the left listing all the sections of your website. When visitors hover over these sections, they open further, revealing subsections. Always use the hamburger menu for your mobile site.
For the alternative, the bar menu, list 3 or 4 main content categories (Blog, Services, About Us) in a bar at the top. Just like the hamburger menu, they should expand when hovered upon. If you have more than four site categories, file them under a category labeled, "More."
You should also have a search bar somewhere on the top right and a mini sitemap in the footer. The mini sitemap lists the text links of your main site categories. Make sure these sections are easy to find: Contact, About Us, Blog, Privacy Policy, a full Sitemap and Goods and Services.
Loading Speed
Rich media, like videos, are good for traffic and ranking. But too much data on a single page increases the page's loading time, which decreases your rank.
To decrease loading times on your site, avoid overstuffing your pages with big files and complex web design elements.
Content Production
Content production is the other most important factor of on-site optimization. Here's how to boost SEO with your content.
Consistency and Volume
To look like a niche authority in the eyes of a web crawler, you need to have a lot of content. And you must consistently produce more to prove your site provides fresh, up-to-date info.
Quality
That said, you can't fool search engines or visitors with irrelevant or garbage-quality content. In fact, that actually hurts your ranking.
Keywords
You can use the analytics tools described further down to research the search popularity of certain keywords related to your niche. Using popular keywords in your content will boost your ranking.
But you must use them naturally. Using a ridiculous amount of keywords in a post is called, "keyword stuffing," and will earn you a search rank penalty. Once in the intro paragraph, once in a section title and once in the conclusion is good keyword use.
Html Optimization
Html offers you hidden SEO options that visitors don't see but search engines do. These options include Meta Keywords, SEO Title Tags, Meta Description and Meta Robots.
Adding these on a page's HTML tells the search what the page is about. Reinforcing this with the page's content shows the search engine you are a serious authority on the topic. For a better idea of how this works, here's what Google says about how they judge HTML tags.
Analytics
Both Google and Bing have free webmaster tools to help you track your analytics. Once you register with these search consoles, you can use them to track a variety of website metrics.
You can see how well each page is performing, your popularity by geographic location and more. They also have keyword research and web crawler data tools. And they include resources on how to use these features.
These free tools will help you optimize your site.
Example
As an example, let's analyze this website. They have a bar menu at the top with expandable sections. And there's a mini sitemap on the bottom with contact information.
There's a blog that's updated somewhat regularly. The site is organized into subfolders and page titles are in the URLs. Keywords are used appropriately in blog posts.
And their HTML titles and descriptions are present in their search results. They could use a search bar, but overall, well done.
Optimize Your Site Today!
Now you know the basics of on-site optimization. Keep checking our onsite SEO blog for more up-to-date tips.
Now check out 5 Tips For Great Landing Page SEO.