What Makes All White Hat SEO Different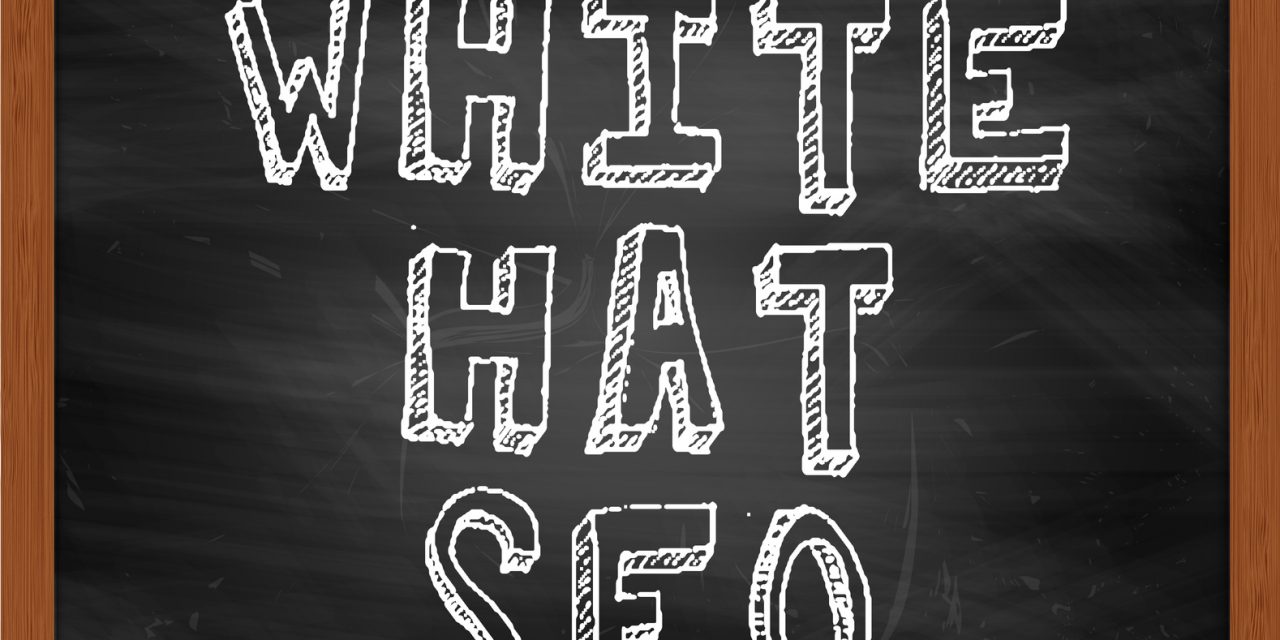 Most businesses looking to begin an online marketing campaign make choices based on the differences between PPC and SEO campaigns.
However, not many are taking the time to research how black hat SEO vs. all white hat SEO can affect performance.
This is worth considering because it goes much deeper than paying for ads or paying for strategies. Comparing different SEO approaches can be the difference between using random methods or building a strong, credible foundation.
The most telling sign of a questionable SEO package is one with proposals to use keywords outside of your industry, create unrelated landing pages, or hide internal links. This is considered a black hat service.
On the other hand, all white hat SEO offers will be transparent and focused.
Today, we're taking a look at a few other advantages this strategy offers.
Ready to learn more? Let's dive in!
What Is White Hat SEO?
All white hat SEO services are committed to creating the best content for your company.
They don't cycle their services or aim to manipulate search engine algorithms.
Instead, this kind of SEO provider recognizes there is value in taking extra time planning and strategizing. Such a provider will build your campaign based on the user experience, touching on everything from organic search to your site's navigation.
Like any online marketing approach, these providers will work to boost your search matches and rankings. However, they do so recognizing the human touch marketing needs.
All white hat services work to understand the audience first. They make decisions based on what feels the most natural to the user, not what gets a machine's attention.
The following is an in-depth look at the five traits all white hat SEO providers use, which set them apart in the market.
1. Focus on Local
When was the last time you used your phone to search for a business location, or contact information?
Most marketers will bet it was recently. Unfortunately, many businesses are missing conversion opportunities by not claiming their listing.
Activating a Google My Business profile is one of the first things a white hat approach will do. The profile allows companies to add information such as hours of operation, phone number, reviews, and more.
This allows you to better reach local consumers since 20% of all searches have local intent. People want to know what's available to them in their area, and how they can access different services.
2. Know Your Keywords
Keywords are arguably the most crucial part of your SEO strategy.
This is what drives your ranks up in search and best matches you to what your users want.
All white hat SEO services will find and use the most relevant keywords in your industry. They don't worry about using negative keywords or adding ones that might not make sense.
Instead, they focus all their energy on creating the most well-catered strategy. This means double-checking keywords beyond Google's search metrics and making keywords feel as natural as possible in your copy.
The better a keyword can make sense with the rest of your content, the better it will perform to reach your search goals.
3. Build Better Content
Speaking of content creation, always look for an SEO provider that has the means to build unique, custom content.
All white hat services use new copy every time. They don't cycle solutions or offer a generic tool. They apply the necessary keyword research to make the most relevant, engaging content for your users.
Content means anything from search copy to the information on your landing pages to what you put on social media.
Search engines pull from all the online sources they can to list organic results, which definitely includes everything listed above. More importantly, users will appreciate looking through search results that make sense to them.
As a result, people won't be tricked to go to your page.
They will be excited to discover what you have to offer because your keywords will be appropriate and your content well-crafted.
This builds brand recognition, and over time, brand loyalty. It grows user trust as they search for offers in your industry time and time again.
Eventually, you can expect to see a rise in search engine conversions and user repeat purchases.
4. Improve the User Experience
White hat SEO services understand the user experience goes beyond a result in Google or Bing.
They know it takes improving your site's navigation systems, continuing the conversation, and more. The search is only the beginning.
Once on your web page, users have to be able to quickly gather what they are looking at.
Are your services clear to recognize and understand? Can they easily find your contact information or consumer reviews?
These are just a few of the questions all white hat approaches will consider. They will think like your consumer at every step of the purchase cycle to best keep them engaged.
Your provider may even suggest switching some of the organization on your site or adding more keywords on certain pages.
Trust them to take the lead.
A well-qualified SEO strategy will find the balance between not enough keywords and overdoing it. It will be intriguing without being pushy. The right people will not just get through the door but to the checkout page.
5. Links Are Everything
At the end of the day, your search listing and site pages are one thing — a link.
Links are crucial to the success of white hat SEO goals.
You can utilize links internally throughout your content or as an external sign of good faith.
Internal links improve the user experience by guiding people to deep-seeded pages. They can help build traffic to things which may not initially catch someone's eye, but be careful to not overdo it. Your white hat SEO provider will know the right balance.
External links are when another site, like an industry expert or blogger, links to your page. When this use is a good match and relevant to the conversation, it shows Google yours is a site to recognize.
Both link strategies are equally necessary and valuable. When combined with everything above, your search performance has virtually no limits.
Discover What an All White Hat SEO Provider Can Do
Your search campaign depends on something much more fundamental than keywords or content.
It needs a trustworthy, reliable provider to make things happen, meaning you need an all white hat SEO company.
This kind of provider is your in-depth specialist on all things search. They know how to combine tactics and tools to build a custom, targeted strategy.
Stop getting in your own way and trust the experts. We are the team you need to take your SEO rankings to the next level.
Contact us today to transform the way your business performs online!