Why Podcasting Should Be Your Next SEO Strategy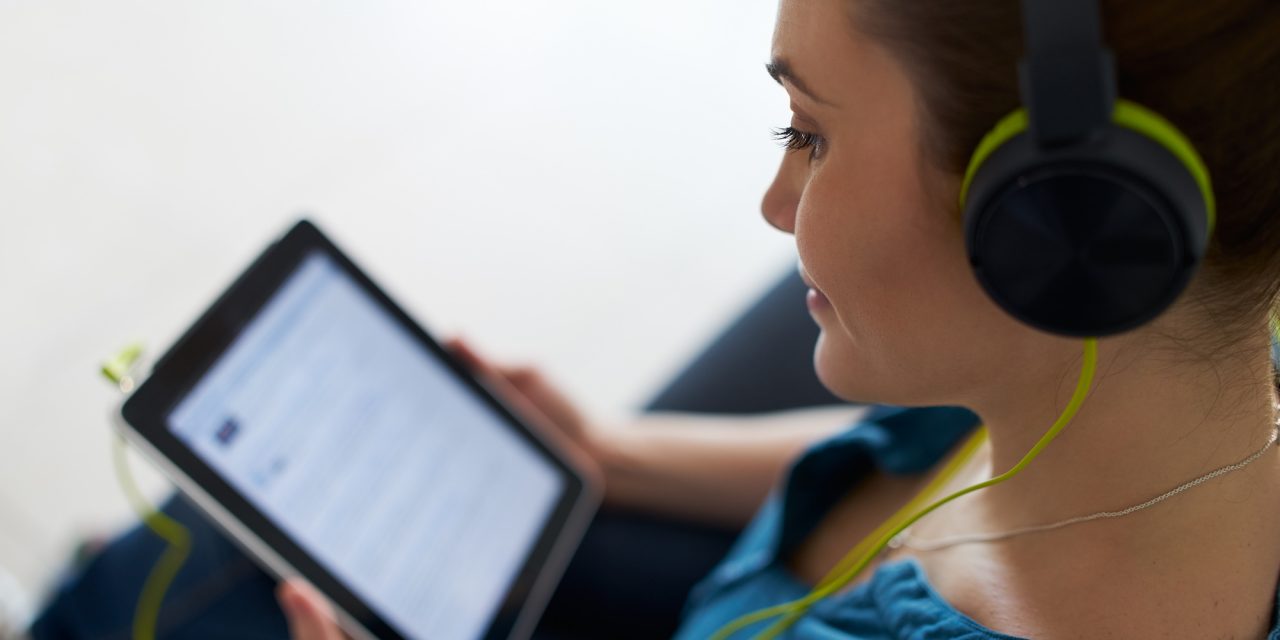 No matter what kind of business you're in there's one thing you'll need: customers.
If your quest to reach customers has brought you to the web then you already know how important SEO is. Search engine optimization is how a web search for the services you offer drives new customers to your door.
You might already know about local search optimization and the power of social media, but there's one other SEO strategy you might not be using yet.
Every week 42 million Americans spend an average of five hours doing the same thing: listening to podcasts. Thankfully, these digital audio stories do more than tell murder mysteries or discuss sports. In fact, you could be using podcasts to boost your SEO rankings right now.
To help explain how we're breaking down four reasons why podcasts should be part of your SEO strategy.
Easy To Set Up
The best reason to incorporate podcasts into your SEO strategy is the most simple. Recording your own podcasts is actually much easier than you might expect. There are a couple of things you'll need to get started:
A microphone
Headphones
A computer
Recording/editing software
A quiet space
Many of these materials are available for low or even no cost. In fact, the hardest part of setting up a podcast is already established for most businesses.
If you know your target customer than you've already established your topic and niche. For the logistics, there are even easy tutorials you can follow to learn the basics.
Once you've learned the basics of recording and editing, hosting is generally even easier. There are a few different options for hosting services and many are well reviewed Finding quality feedback on which one works best for yours won't be hard.
Here are a few of the most common host options:
Simplecast
BlogTalkRadio
Fireside
Blubrry
Castos
Like your website, these hosts are a simple place to store your audio files. Many are paid services, though several offer discounts and codes to get you started. They may also offer insight and statistics.
This data will help you keep track of the number of people downloading your content. Statistics will also help you identify the types of audiences your podcasts are reaching.
Many also make your podcast available on multiple platforms. You want to make sure your podcast can be reached by both iOS and Android users for optimum search.
Considering how easy it is to set up a podcast, the most difficult step will be committing to your content. Bellow, we'll discuss exactly why you should be committed to incorporating podcasts into your SEO strategy.
Brand Recognition
There are a number of considerations in traditional SEO. Video and images, keywords, and voice searches are all part of the algorithm. There are more than 540,000 new small businesses in the U.S. every month. Search engine optimization is one of the easiest ways to stand out from this crowd.
Just like popular search engines, there are rankings for podcast searches as well. Just like traditional web SEO, there are a few basic tactics you can employ to help get your show in front of the right audience.
First, consider the title of your podcast. Your business name is a good place to start, but make sure the title helps appeal to your target audience as well. If your customers don't feel compelled to click on your link, it won't take you very far.
Next, consider your individual episode names. A part of your dedication to regular content, episode titles help remind listeners why they should keep coming back for more.
Does your podcast server offer categories or tags? Most do, and setting yours up will help boost your place in the search rankings. These tags help ensure the podcast search engine knows exactly what kind of material your show covers to help audiences get their hands on it.
Just like your business website, reviews are the lifeblood of podcast searches. Encouraging your existing subscribers or customers to review your podcast will boost it in a search. The more ratings and reviews your podcast has, the higher it will place in searches.
Search Saturation
Once you've set your podcast up properly and adhered to the proper search terms, you're ready to start boosting SEO. How do you ask? That's simple. Backlinks.
The show notes for every episode of your podcast should include at least one backlink to your website. The more you can add organically, the better you're doing. Keep this strategy going by including links to your social media too.
The quality of these links can't be understated. These are some of the easiest links to your website you'll ever get and are considered among the most organic.
Perhaps even more importantly, your podcasts will never expire. The hard work you put into setting up your podcasts will keep paying dividends for as long as they stay published. All the backlinks you establish will remain active as long as the podcast and show notes are live.
One of the easiest ways to think about the value of a podcast is to think of blogs. A podcast is basically an audio version of a blog! Want to boost your organic search ranking? Want to optimize your SEO strategy? Podcasts could be the way to go.
Upgrading Your SEO Strategy
Looking for the best SEO strategies? Whether you're just getting started or looking to take the next step, TextLinks has everything you need.
Our onsite SEO and local search optimization help your business thrive online. No matter what your service or product is, the right SEO strategy translates into customers and sales.
No matter what your marketing strategy today entails, TextLinks will help you optimize your online presence. Looking to start your first blog? Incorporate video into your web presence? Use map services to book your rankings? TextLinks is your go-to SEO resource!