Big Data for Small Business: Why Your SEO Strategy Should Account for Big Data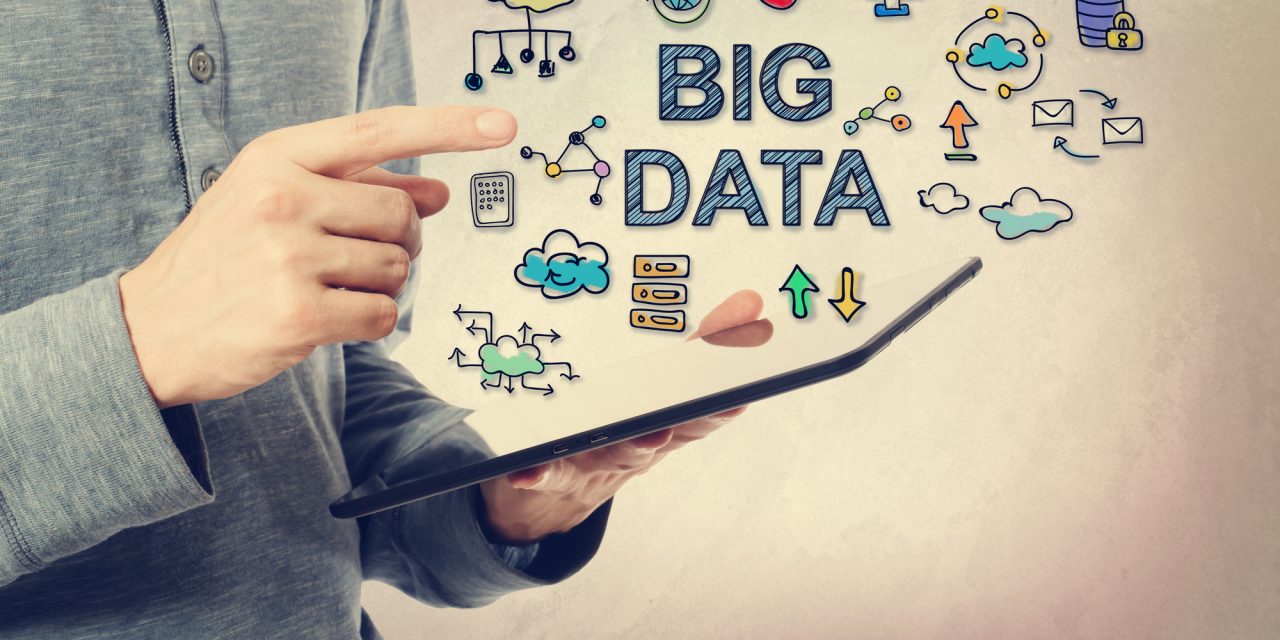 In the past, being the owner of a small business meant having a lack of resources to compete with major brands. But the digital age is quickly leveling the playing field, especially with all the data brands are able to collect.
Both large and small businesses can use data to better steer their marketing campaigns towards great results. But big data for small business is still largely ignored by company owners.
Combining big data with digital marketing techniques, such as search engine optimization (SEO), is a clever way to boost your brand visibility and conversion rates.
However, if you're not familiar with how to use big data, then this article is for you. Let's take a closer look at big data for business.
Create Personalized Ads That Convert
Businesses fare better when they have a target audience they're trying to reach. This is especially true for small businesses.
All of your marketing efforts should consist of targeting a very specific audience. You can determine this based on the data you've mined over the years. Using the information you've collected about your customers and prospects, you can develop segmented ad campaigns that convert.
But what type of data should you analyze to get insights to improve your ad campaigns?
Well, for starters, you want to look at the patterns of user behavior. Just don't get too caught up in the data. It's important to identify which pieces of data help your overall bigger goal.
For instance, do users click on your ads more when you include keywords like "deal," "sale," or "free shipping," but don't convert? Using those keywords aren't doing your campaign any justice. It's best to ignore this particular data since it doesn't add to your bottom line.
Develop a Site That Attracts and Converts
Paying attention to user behavior can really pay off for your website design. If you're able to connect the dots on why users behave the way they do, then you may be able to improve their experience.
For instance, let's say you find that the majority of your traffic is having a hard time finding the right product or service. You can tweak your homepage or navigation menu to make it easier for them.
A search bar is also a good move to help your users find exactly what they're looking for. Just pay attention to their searches to see if there's a pattern. Maybe you should create a page dedicated to one of their search terms.
For example, if everyone searches for your prices, then create a page that breaks down your packages. This data can also help you with selecting the best color schemes, fonts, and layouts.
Analyze Search Queries to Build Content Clusters
In case you haven't heard, content clusters are all the rave for SEO strategies. When you start to look into your analytics of keywords and search terms your audience uses, you'll find many of them are formed into questions.
They're looking for answers to pressing questions and concerns they have. After pouring over the questions they're seeking answers for, you can craft content clusters revolving around these topics.
For example, say you're a small legal firm that offers representation for divorcing couples. In this case, you may find prospects asking all sorts of questions relating to divorce, such as how long does it take, if alimony is guaranteed, or how to create a timesharing schedule for their children.
Gather all this big data and come up with content ideas. You can even go as far as to build a pillar page that touches on all of these topics. It's not uncommon for pillar pages to be as long as 10,000 words or more.
These pillars link to the cluster content, which goes more in depth. All of these links are great for SEO and will boost your ranking as it drives traffic all throughout your site.
Take Over the Top Page (With Knowledge Graph)
Google's knowledge graph is fair game for any business that can structure their data to show up in these boxes. And if you're able to, your answer will show up in the box on the first page of Google (visibility boost)!
It's a clever way to get more traffic even when your website isn't yet ranking on Google's first page. But you'll need to delve through your big data to see the most popular searches so you can target them.
Now, do note that you'll need to learn how to implement structured data so that your answers are more likely to show up in the knowledge graph. If you need help with managing your big data, you can use services like Innovit.
Creating Highly-Targeted Marketing Content
It's not just your PPC ads that need to be highly-targeted. Every blog post, social media post, and email needs to be targeted as well.
If you're collecting data on all of your campaigns, then you can gauge interactions to see what's working and what's not. This will give you insight into who your prospects and customers are and what they want from your brand.
The better you get at supplying what they want, the more they'll click, like, share, and convert. It's good to segment and split-test your content to see if your analytics are correct.
Some of the metrics you want to look at include which articles people are reading and sharing and which email subjects get opens and clicks.
Using Big Data for Small Business SEO
There's a lot to learn when it comes to using big data for small business. But thankfully, there are experts out there willing to guide you.
The professionals at Text Links are here to help you develop SEO strategies that drive traffic and results. We offer services in local search, onsite SEO, and link building.
Get in touch with us today to learn more about how we can assist with your SEO needs.