How to Get Affordable SEO That Actually Works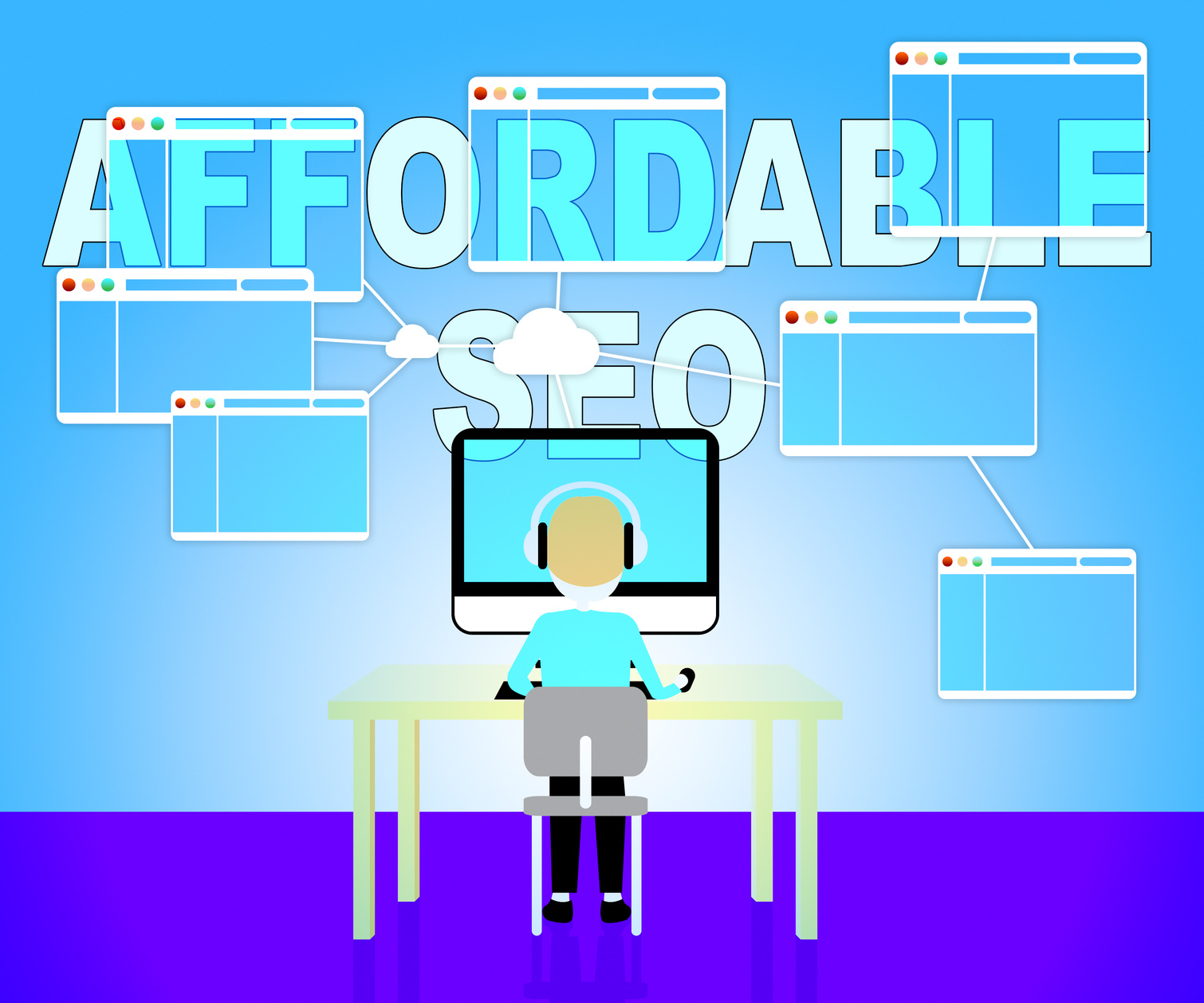 We've all used Google. And let's be honest… when you want the answer to something, it's generally your go-to. But it's pretty rare you look at any of the results past the first page.
And those paid ads? You scroll right past 'em.
The fact is, 70% of the links users click on in search engines are organic links, and they're on the first page of the search engine.
This is why SEO is so important… it's the difference between being found, or totally not.
But how can you get affordable SEO when you're just starting your online efforts? This post has you covered.
7 Affordable SEO Tactics that Actually Work
These affordable SEO tips aren't just friendly to your wallet, they'll get you results. Follow them to watch your ranking move up without burning a hole in your pocket.
The result? Organic clicks, more traffic, and an increase in leads. Time to get crackin'.
1. Post High Quality, In-Depth Content
Did you know sites that blog get 434% more indexed pages in search engines?!
Search engines are constantly looking to improve their user experience. It's pretty rare when you go on to the internet that you're searching for a particular company. Generally, you're looking for information… an answer to something.
Search engines know this, so they have algorithms in place to make sure the best informative articles are at the top.
How do you get there? By posting long form content that provides relevant, timely information. You'll naturally draw people seeking answers to your site, where you can push them down your sales funnel.
So in addition to helping your rankings, this can also get you more qualified leads.
2. Use Powerful Linking Strategies
Linking works. But you can also get penalized by search engines if you're linking practices are what they consider "spammy."
To avoid this, make sure your links naturally fit into your content and are never broken. It's also important to use both internal and external links.
Try to reference different pages of your site throughout your content on other pages. When using external links, use them for references to content that backs up your claims. This will also help increase your credibility.
A great example of this would be linking out to a stats page with powerful evidence exemplifying your point.
3. Keep User Experience in Mind
This goes beyond writing informative and in-depth content. It's also about adopting a user-friendly design that can be viewed on multiple platforms.
We live in the era of tablets, smartphones, and other mobile devices. Just because your site looks pretty on a desktop doesn't mean it'll be so great on an iPhone.
When you create your landing pages and your posts, make sure it's easy to use and appealing to the eye on all platforms.
4. Be Speedy
People really don't like slow sites. You can certainly testify to this. When a website is taking way too long to load and all you want is some basic information, it's easier to move on to a competitor than be patient.
Optimize your site's efficiency to make sure people aren't leaving your page. Search engines will see your improved bounce-rate and move you up the ranks.
5. Know How to Optimize On-Page
There are a few things you can do to make sure you're optimizing your on-page SEO. These affordable SEO practices ensure your actual content is designed to be found.
Keywords: Learn how to do some keyword research yourself, or invest in someone who can do it for you. Finding beneficial keywords and placing them correctly makes sure you're ranking for the terms you want… not just the ones that the search engine picks for you.
Easy-peasy URLs: Keep your URLs short and sweet. Eliminate a bunch of numbers and symbols… limit the URL to your keyword in the context of the title.
Powerful Titles: Your content's titles should capture what it's all about. Make sure to also include your keyword in the title.
These tactics should be a standard for your website, across the board. All your content is equally important when it comes to affordable SEO, so don't miss a chance to capitalize.
6. Don't Forget Distribution and Marketing
You can't just create content and assume you'll be found. You need a distribution and marketing plan.
Social media is your most powerful, affordable SEO tool. Use it to your advantage by reaching out to influencers in your industry
Perhaps they shared a post similar to one you recently created. Can you get them to share yours, too? They already have a massive audience.
Work on building your own audience, too. A great way to do this is by collecting emails to build your lists, then sharing something of value to subscribers. Build their trust and loyalty will come.
7. Educate Yourself
Perhaps the most powerful affordable SEO tool of them all is knowledge. The more you learn and know about SEO, the more you can do it yourself without even thinking.
There are a ton of informative, relevant articles on the best SEO practices… like this one! Make a standard goal for yourself to read one article a day or week.
If you want to get even more in depth, seek out some free online courses. There are a ton of awesome options that have been created by influencers in the industry for people just like you.
You're SEO Ready
It's official — you're ready to start using affordable SEO practices. All you need to do is follow these seven tips to organically see improvement in your search engine rankings.
The key takeaway is this: It's all about the user experience.
The more you keep your potential consumers in mind, the better your ranks will do.
This is because according to stats, 93% of online experiences start with a search engine and 75% of people don't make it past the first page. What power players like Google do so well is put the most relevant material at the top, so people get what they're searching for.
Your goal is to be that informative content everybody wants to consume!