Could a Link Building Expert Take Your Website to New Heights?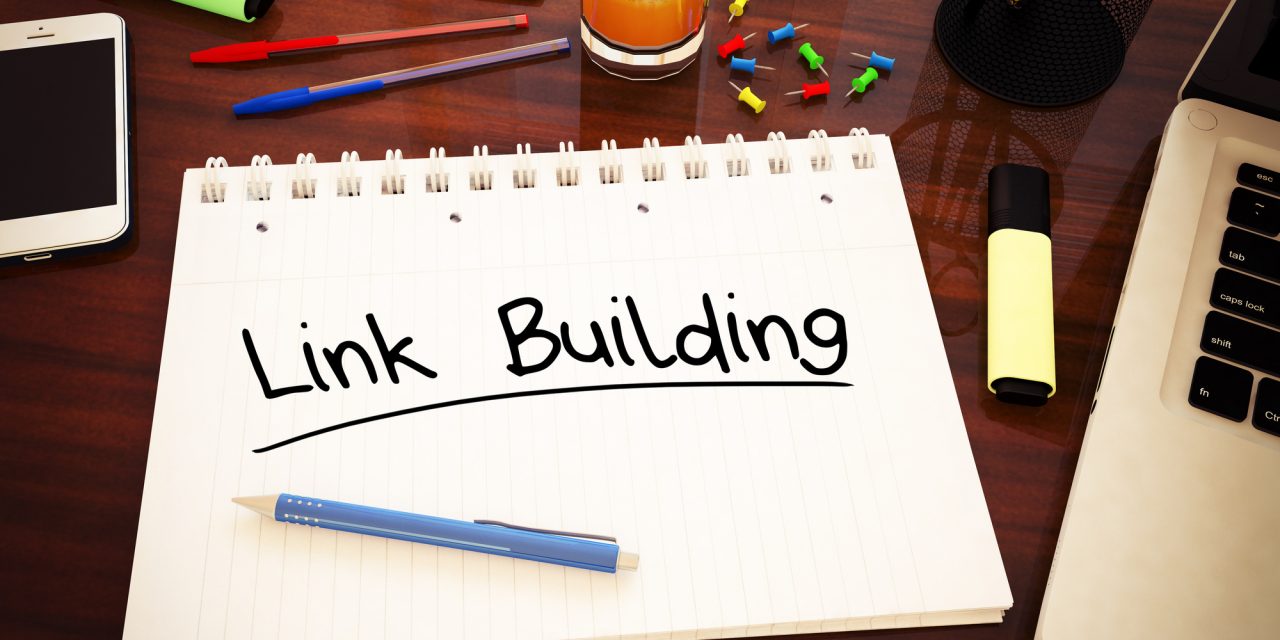 Can you afford to hire a link building expert? In this day and age, you really can't afford not to hire one.
Link-building is no longer a "great to have" when it comes to your digital marketing strategy. It's now a must-have.
Still not convinced? Let's take a look at the value a link building expert can bring to your organization, and how they can supercharge your SEO strategy.
Off-page SEO Has Never Been More Important
As Google changes the way searchers find local businesses, your off-page SEO efforts are now as important as anything you do on your blog or service pages.
Link-building is now front and center, and more organizations are investing heavily in this form of digital PR. In fact, in a 2016 survey, 64% of respondents said that over a quarter of their SEO work is dedicated to building links
So if you're not going all-in on this, chances are good your competition is.
How the Google Penguin Update Changes the Game
Google wants searchers to find exactly what they're looking for in just a few clicks. As such, they're always changing their algorithm to reward the businesses that provide the real goods, and punish those who take shortcuts.
For example, a few years ago you could get away with spammy link-building practices like "link farms." You would pay (or trade links) to get a link on a link listing site that promised high traffic and a huge boost for your SEO.
The Google Penguin update cracked down on that, in a major way.
The Death of Link Farms
The Google Penguin update now only rewards good, quality, and relevant links. Spammy links are no longer going to cut it. In fact, they're hurting you as we speak.
What is a spammy link versus a good link? Let's say you're a personal trainer. If you have a link on a site with the exact match keyword anchor text "best personal trainer," on a site that has nothing to do with fitness, that's bad.
Google knows that link holds no real value for the searcher, so they're not going to pay any attention to it.
On the other hand, if you have a link from a guest post on a blog about sports injuries, that's a great link. That's organic and relevant, so Google will reward you and place a high value on this link.
The Impact of the Penguin
When this update was rolled out, the businesses that were already doing link-building the right way got an almost instant boost. They saw a major jump in their rankings for several of their keywords.
On the other side, people engaging in spammy link building practices saw their rankings plummet almost overnight.
But the good news is if you were one of them, the Penguin is part of the core algorithm and works in realtime. So if you take these links down or "nofollow" them, you're going to see the payoff really quickly.
What a Link Building Expert Can Do For You
The Penguin means you probably don't have time to do things the right way by yourself. Link-building has become a full time job.
You need a link building expert to earn you legit and quality organic links from things like:
Guest posts
Influencer marketing
Product reviews
Media coverage
These are the things that Google wants to see, and you don't have time to do it yourself.
At the same time, success in this space isn't achieved, it's maintained. If you get a good link and see an SEO kick up the rankings because of it, that's not permanent. You need to keep working to keep your top spot, or someone will knock you down.
A link building expert can keep working to keep earning you these quality links and SEO wins.
They will also stay on top of all of the current trends and changes to Google's best practices. And believe us when we say there are frequent changes.
Should I Hire an In-house Link Building Expert or Outsource?
You may be tempted to bring a link building expert on full-time into your organization. That way you can train them, make them a part of your company culture and monitor them.
That logic falls apart for 3 reasons.
First of all, people in digital marketing need to be surrounded by other like-minded people to keep their skills sharp and keep their mind engaged. They may not have that at your organization.
Let's say you're Source Power Solutions and sell generators. If you hire a link-builder, they will be surrounded by people talking about generators all day, not talking about digital marketing. So they may grow disconnected and leave.
Second of all, when you hire a full-time link building expert, not all of your money is going directly to link building. You have to pay for a number of "extra" costs that go with hiring a full-time employee, such as:
Taxes
Benefits
Equipment
Vacation/ sick days
Bonuses
In fact, the average employee can cost you anywhere from 25-40% more than their base salary.
The third reason is a single employee has one brain full of their own education and experience. But, when you outsource to an agency, you get the collective brainpower and experiences from an entire team working on your link-building.
If a link-builder works in an agency setting, there is a real synergy, which keeps their minds sharp and their skills on the cutting edge.
We Can Be Your Link Building Expert
Real link building is more about building relationships than it is about building links. This takes time, effort and expertise you probably don't have.
TextLinks.com gives web designers and SEO professionals the SEO resources and strategies to drive more traffic.
How can we help you? Get in touch and let us know.