10 Genius Social Media Giveaway Ideas to Promote Your Brand Online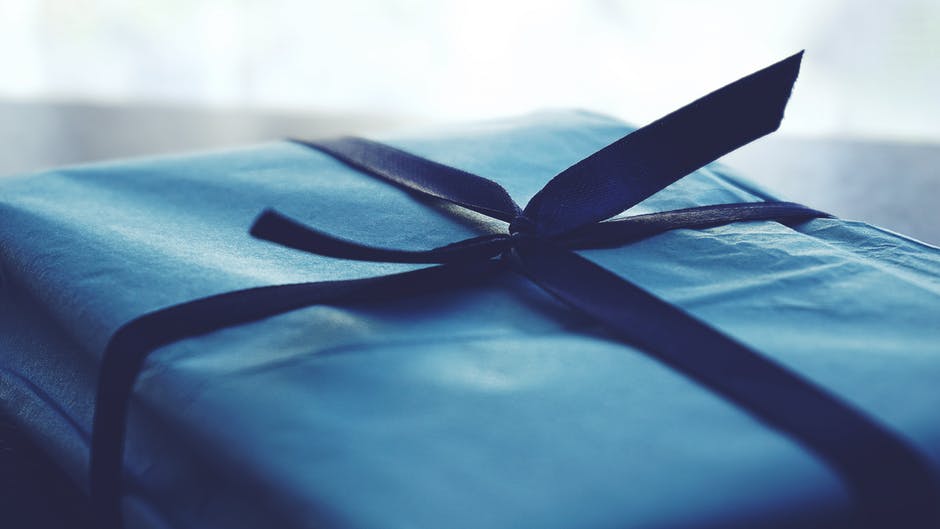 Just as a puppy learns to sit so that he can receive a treat, humans likewise are driven by the thought of a reward.
Research actually shows that humans are motivated to do certain things due to incentives. So when it comes to brand promotion, marketing strategies that include competitions, rewards, and incentives are a fantastic way to attract new customers.
Read on for 10 genius giveaway ideas to turn your short list of followers into a strong community of die-hard fans.
So, what are you waiting for? Let's go!
1. Swag Bag
People love freebies! Whether you use the term "merch" or "swag", freebies for a social media giveaway are great for branding purposes.
Instead of just offering a one prize giveaway, why not make it a swag bag instead? This will boost the value of the prize and attract more interest. From mugs and lanyards to USB drives and t-shirts, make it worth their while.
For some great personalized giveaway merch to promote your brand, check out Lanyards USA.
2. Time for a BOGOF
People also love hearing the words "discount" and "BOGOF" (buy one get one free). Discounting the price of a service that you offer can entice new followers and bargain hunters.
For example, if you're a photographer, offer a 75% discount on a photo shoot. If you do a good job, chances are you'll get a regular paying customer.
Remember that if you make less money in the beginning due to a "discount" it won't make much difference to your pocket if the satisfied client stays on for the long haul.
3. Free Money
Gift cards might not be as exciting as a swag bag or a BOGOF offer, but they are still classed as a freebie. In fact, a gift card is effectively free money, and who doesn't want a bit of that?
If possible, it's better to offer an in-house gift card instead of giving them money to spend at other businesses.
Using gift cards as business giveaway ideas is also a great way to ensure the participants are actually interested in your brand or products. Which means you'll have a better chance of getting sales down the line.
4. Spread the Word
One of the best giveaway contest ideas is to run a referral contest. This simple contest can generate massive social engagement. Just make sure to offer an enticing prize to lure them in.
Participants will be rewarded with extra entries for sharing the giveaway through their own social media. If you need a kickstart, ask your friends and family to get the ball rolling on their social media accounts.
5. Get Organized with Hashtags
Whatever fun giveaway ideas you come up with, creating a hashtag is essential.
Creating a hashtag will allow you to link the contest entries and measure your engagement. For instance, if you've asked participants to re-post a picture to promote your brand, you can use an app to grab all the posts with that specific hashtag.
Just make sure to create something unique to your campaign. If you choose a generic hashtag like #freebie or #giveaway you'll be left with a buttload of unintentional entries.
6. A Win-Win Situation
Team up with other businesses and brands to share prizes. This is one of the best business giveaway ideas because it gives the chance for both brands to increase their views, followers and overall engagement. It really is a win-win for all involved.
As your budget will be bigger, collaborating gives you the chance to come up with a much better prize too. Maybe even several prizes in a huge swag bag!
Choose who to collaborate with carefully. It should be a brand that isn't a competitor, but a business that complements yours.
7. Fun Snapshots
One of our favorite fun giveaway ideas is to arrange a photo contest. They really are fun!
Participants also feel super involved when compared to other giveaway contest ideas because they have created something themselves.
On top of it being fun and engaging for customers, it also allows you to collect user-generated content. You can use all of this for future marketing efforts.
8. A Getaway Giveaway
Okay…a getaway is probably one of the most expensive giveaway contest ideas. But it is incredibly enticing. It's a great way to get a ton of leads and new followers throughout and after the contest.
You don't have to offer an all-inclusive trip to Bali, you could offer a nearby getaway instead. This could decrease the price but still be an alluring contest to enter.
But, if you're confident that you can get sales from the venture, it might be worth the expense.
9. A Digital Library
Of course, if you're a smaller company your budget will never be enough to pay for someone else's vacation. A simpler, yet effective idea is to offer a free e-book.
This is a great social media giveaway for professional service businesses. Just make sure your e-book is relevant to the industry you're targeting.
For example, if you're a successful blogger, offer a free e-book with all your secrets: "The Ultimate Guide to Becoming a Successful Blogger". The more enticing you make the title, the more likely you'll get participants.
10. Sharing is Caring
Sharing giveaways are a great way for customers to share deals with their friends. When customers refer their friends, they are indirectly doing the work for you.
For example, if you were an accounting company your hook could be "win a free month of accounting services for you and a friend" or "refer a friend and you can both get 50% off this product".
Giveaway Ideas – Which One Will You Choose?
With so many giveaway ideas to choose from, which one will you pick? Whatever you choose, just make sure it's relevant to your brand and will provide you with potential customers in the long run.
Of course, marketing on social media is harder than it sounds. If you're struggling with marketing your brand you've got to read our 8 Tips on how to skyrocket your social media marketing efforts!