The Ultimate Guide to Ecommerce Marketing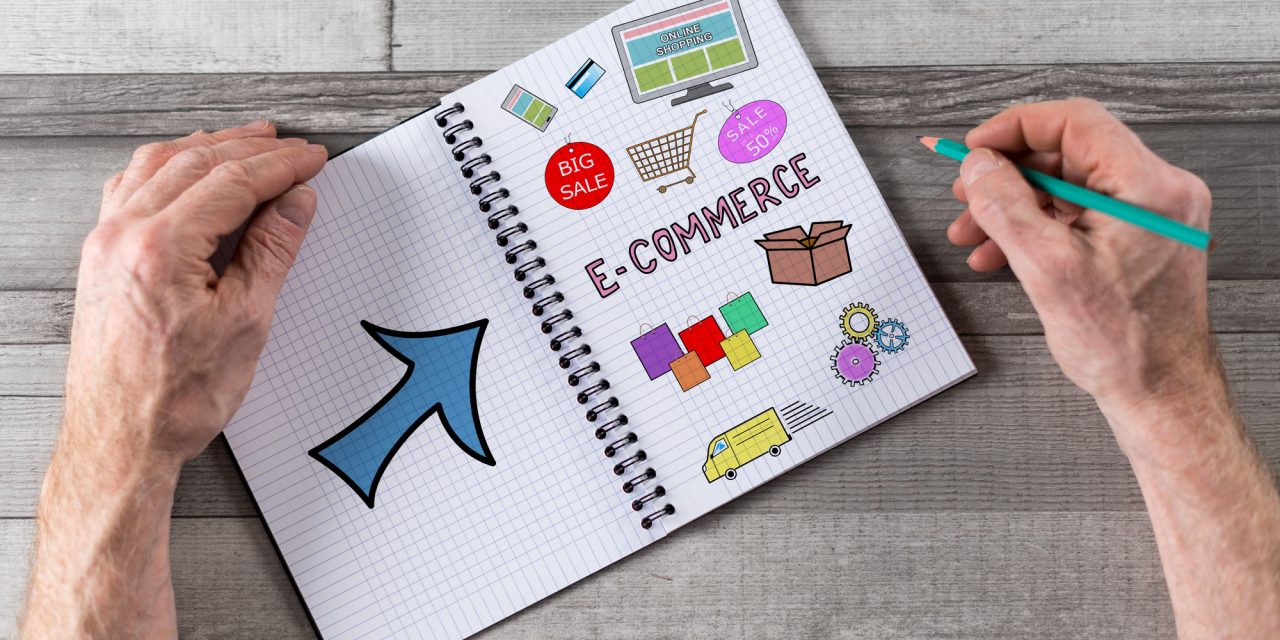 eCommerce is becoming increasingly essential to anyone looking to remain relevant in today's business environment. Online shopping and digital marketing have been a major factor for years but it's still growing. eCommerce marketing is still on the upswing.
51% of Americans prefer to do their shopping online. 80% of consumers reported completing an online purchase in the last 30 days. Almost every Internet user had shopped online at some point.
With online shopping and marketing being so prevalent, there's a lot of money and resources being thrown at eCommerce marketing. That means there's a lot of potential but also a lot of competition.
We've compiled a thorough guide to eCommerce marketing to help you make the most of your marketing and avoid the pitfalls.
The Complete Guide To eCommerce Marketing
For those who have yet to make the leap to selling online, let's take a moment and examine why you need to consider eCommerce as part of your digital strategy.
Why Every Business Needs an eCommerce Solution
For many years, eCommerce was portrayed as just another marketing fad. Digital marketing changes at the speed of thought. Perhaps some were holding out, wondering whether eCommerce marketing would last the test of time.
Why Your Business Needs eCommerce:
Lets you be found by an international audience
Open 24/7, 365 days a year
Get found in the search engines
Cheaper than brick-and-mortar
Generate brand authority
Increases audience trust
Invites comparison shopping
Can be used for digital marketing
There are almost too many advantages to eCommerce to list. Not too many people are arguing the necessity of eCommerce at this point. Let's launch into how to create the most earth-shattering eCommerce marketing strategies possible.
How To Make The Most Of Your eCommerce Marketing
The first step in your eCommerce marketing is going to be launching your eCommerce platform. We'll assume for the sake of this article that you've already designed your eCommerce site and are looking to grow and promote your brand. But, if you're just starting out, here's an article from Entrepreneur magazine on how to successfully launch your first online business.
Determine Your Marketing Strategy
There's no such thing as a by-the-numbers eCommerce marketing campaign. It all depends on what product or service you're selling. Every niche has its own particular rules and selling points.
Once you've launched your website, you'll need to be found by an audience. SEO content is one way you can do this. PPC campaigns are another route. Social media and influencer marketing can help bring in new eyes and ears.
Having a marketing strategy helps visualize how all these different disciplines interact with one another.
An example marketing strategy might look like.
Example Marketing Strategy:
Define your Unique Value Position (UVP)
Develop keywords around your niche
Create content around those keywords for Search Engine Marketing (SEM)
Market that content through PPC using those keywords
Promote your content through social media using relevant hashtags
Reach out to key social media influencers to promote your business
Convert
Creating an eCommerce marketing strategy helps you create a legitimate business plan. One of the most common mistakes people make when starting online businesses is not thinking beyond the launch date. Having a marketing strategy helps make your business sustainable and scalable.
Segment Your Audience
It's important to not create more work for ourselves than necessary during digital marketing. We want to work smart as well as hard if we hope to grow our businesses. Digital marketing allows us countless ways to do that.
Audience segmentation is one simple way to save yourself some work. Simply put, trying to have one newsletter or sale that will appeal to all of your customers is going to be intensely difficult. It's likely to be time-consuming and cost a pretty penny, as well.
There are countless ways you can subdivide your audience, using any number of differentiators. Maybe one breakdown could be 'researching' and 'ready to be.' Each of those stages of the buyer's cycle is quite unique and will require a different marketing strategy.
Create informative articles around keywords pertaining to customers in the researching phase. Create in-depth content that will bring real value to your customer's lives and post it to your blog or website. That will help you get found by the search engines, as an additional benefit.
Promote your content on social media with a specific hashtag, like #stilllearning for example. Have that hashtag point to a specific landing page where you might feature a pop-up for an opt-in like signing up for a newsletter. Then you can create content towards those particular customers, helping to guide them to the next stage of the buyer's cycle.
Get Social
Social media marketing was a gold rush a few years ago. Business owners and digital marketers were tripping over themselves in the attempt to go viral. A lot of promises were made and a lot of them were broken.
Social media marketing has incredible potential but it must be wielded responsibility. Social media marketing has also been misused in recent years. This is the cause for some of the marketing platform's deceleration in recent years.
One example might be automated Twitter feeds that only retweet certain #hashtags to gain followers. Those accounts aren't adding anything to the conversation. They're just creating noise.
Always be yourself on social media. Get to know your customers. Participate in conversation. Get involved and become known in your industry.
This can create an opportunity to work with actual influencers, as well. Some of the people you'll interact with on social media are likely to have a sizable following and influence. It could lead to an opportunity for them to promote your brand.
There are as many approaches to digital marketing as there are online businesses. Knowing your brand and what your customers want is the ultimate digital marketing tool. Once you know what you're doing, nothing can stop you from doing it.
Ready to Take Your Digital Marketing to the Next Level?
Online marketing evolves with each passing day. Want to stay up-to-date with the latest digital marketing trends? Read our marketing articles and stay informed.