How Product Marketing Allows You to get Targeted Traffic on Your Site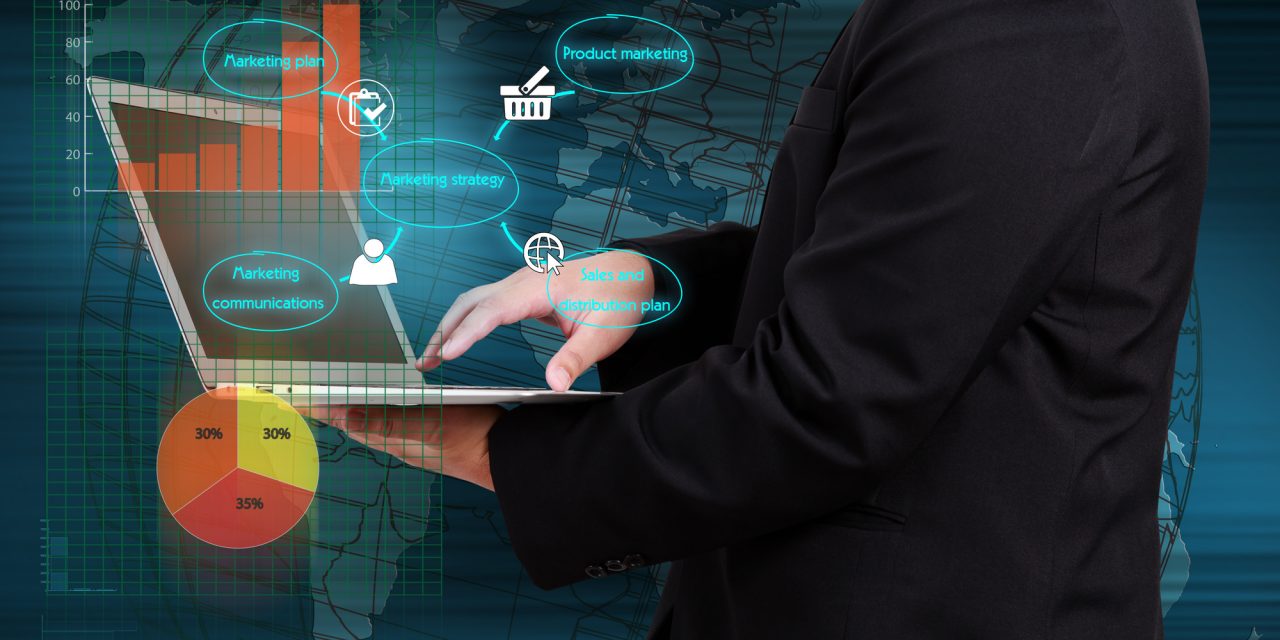 Bringing new products to market can be frightening. You've invested big in something you believe in, but is it going to pay off? Take smart steps forward to succeed with product marketing.
Even marketers struggle with the question, "What is product marketing?" There are touchpoints across the organization and the market. It's not always clear what is the best approach.
You created your new product for a reason. You found a great need in your key market. You've designed something consumers in that market will want.
Successful product marketing doesn't begin with tools and techniques. It begins with understanding your audience. These are the people you want to drive to your product pages.
Start with the key questions. What motivates them? What are they doing online?
Your digital strategy will reflect these behaviors. Then, the quality of the product alone will determine your success.
Understanding Product Marketing
Must companies understand their products' target audiences. But even seasoned marketers have trouble defining product marketing.
That's because it overlaps with three parts of your business. Product marketers must span sales, marketing, and product development teams to succeed. They must leverage insights from them to create digital strategies.
That's how product marketers develop an appreciation for the product. They can leverage that understanding when identifying niche markets. They can reconcile it with the benefits of what their selling.
Large retailers spend time researching national and international audiences. If you're a small business, you need only understand your niche. If you're selling locally, that may include geographical details.
You need to put these findings into writing. All this information will convalesce into customer personas. These are profiles that become a foundation for all your marketing efforts.
That includes digital tools, SEO, and content. Successful marketing revolves around what you're doing for your customers. Don't spend hours on campaigns only to miss those opportunities.
8 Steps to Market Your Product with Success
Your product is unlike any other. Still, competitors will try to encroach on your territory. You must differentiate yourself and engage with the right types of people to win.
The following are eight digital strategies for product marketing success. These steps are a winning approach to engaging any new market.
1. Find Your Niche
Don't waste resources trying to market to everyone. It's tempting to put your product in front of all that you can. But the best approach is finding a small audience with high potential.
What types of people will benefit from your product? Begin by slicing demographics, characteristics, and behaviors. Perhaps your product is for an age group or locale.
Once you've identified your niche, you must understand them as best you can. The information you collect will become your customer personas.
2. Develop Customer Personas
Customer personas are profiles of imaginary customers. These imaginary customers represent potential customers in your audience. You want to qualify these customers as much as you can.
What types of search words do these people use? You'll want to align their preferences with your value points. They'll be acting upon a need that should align with your product.
Target locally if needed, but don't limit yourself. Rural customers use services like WaveDirect to connect. Don't leave out local customers who might be outside of town.
3. Study Your Competitors
You know your product is unique. But your potential customers might not. You must find what's on the market that might lead them astray.
Which products are made to fulfill similar needs? Which products are appealing to your customer personas? Customers must first make decisions based on value propositions.
As you learn about your competitors, learn to distinguish yourself. You'll build your SEO strategy from what makes your product unique. You'll know better how to attract the most likely buyers.
4. Build Your Product Pages
Your product pages will be the foundation of your content strategy. Choose language that aligns with your customer personas. Incorporate what differentiates your product as well.
SEO will be a key part of your content and site strategy. Your product pages should incorporate winning onsite SEO. Your pages should be the destination your customers truly want.
5. Determine the Best SEO
Winning SEO practices are always changing. You should bring in an SEO professional to get the best results. This is an early step in product marketing you need to get right.
Your site design, content, and links should contribute to SEO. That means using keywords and linking to relevant, newsworthy sites. Consult with an SEO pro about getting the right inbound links as well.
6. Build an Inbound Strategy
Your customers don't need another product. They need value. Your value proposition should be front and center.
That means offering prospects something of value first. Engaging material will help them realize the value of your product. This inbound method is proven to drive sales.
Imagine your product is a cleaning device. Local customers might benefit from a helpful article. '10 Best Cleaning Tips for Residents in X.'
Relevancy is essential to capture customers' attention. If your article links to the right product, you're that much closer to a sale.
7. Adopt the Right Digital Channels
Use your inbound and content strategies across channels. This can include email marketing, digital advertising, and social media. Determine your marketing budget for this product to decide.
Each of these methods requires content development. For email marketing, you need access to a database. You need in-house or third-party expertise as well.
Digital advertising requires creative design. You need a budget to pay for your ads. But ads can be affordable when using the right channels.
8. Generate Customer Advocacy
Your initial strategy is all about acquisitions. You need to acquire new customers to drive returns. As you gain more customers, your responsibilities will grow.
Retention is now the greatest challenge in digital marketing. Customers have enough choices that they rarely stay in one place. You must incentivize customers to come back to you for more.
That means special deals for past customers. It means additional value-adding content. You should personalize experiences by delighting customers as well.
Customers you delight will turn into advocates. You can encourage them to share good experiences with others. The trustworthiness of your customers will reflect on your brand.
Be sure to continue collecting information about customers. That advocacy will drive in customers you didn't expect. Optimize these strategies for long-term success.
Your Resource for Product Marketing
TextLinks provides the best SEO tips for small and local businesses. We provide web designers and SEO professionals the resources they need to succeed.
Your needs are our greatest concern. Contact us for more information.