Onsite vs. Offsite SEO – What's the Best Combination for Your Business?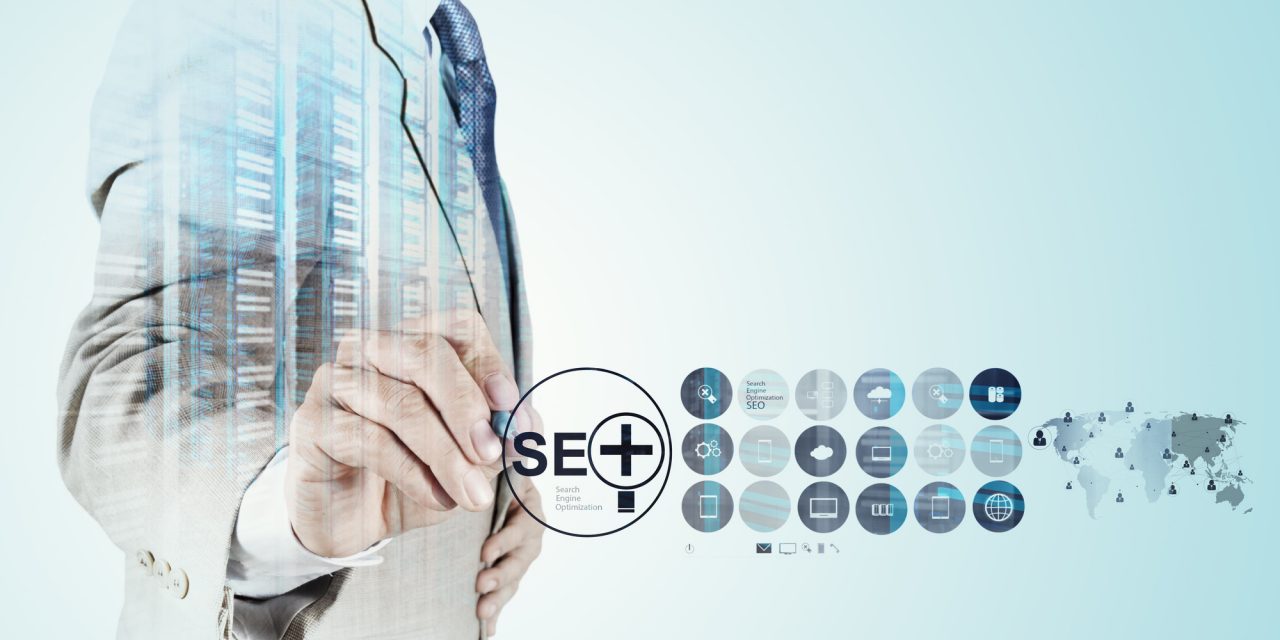 An onsite and offsite SEO combo gives the best exposure to rank well in search and generate sales. But, how would you decide which site optimization strategy over the other? Where should you place your time and resources?
Enter: The 80/20 Rule.
The 80/20 rule, or Pareto Principle, dictates 20% effort creates 80% results. This valuable thinking mode refines the countless SEO tactics you'd want to explore.
What can you expect in this article?
The most impactful SEO strategies
How to apply onsite and offsite tactics
What SEO aspects you should outsource
Following these suggestions will place your website in the top industry percentile.
Sound good? Let's begin.
Onsite and Offsite SEO: The Major Factors
Search Engine Optimization is a collection of best practices and tactics. SEO strategies change (almost) daily to adapt to algorithm changes and competition.
Hundreds, if not thousands, of hours, go into a robust site optimization. Your selection of tactics and strategies are seemingly limitless. This makes your decision about which strategies to employ matter heavily.
These are the major search factors to account:
Domain age
New sites can quickly jump in search rankings. But, older domains typically rank higher in search because they've established outreach.
Keyword selection
Google's search algorithm is smart enough to understand phrases and their relation to topics. Yet, keywords remain important as a hard-lined identifier for search engine spiders.
Backlinks
Backlinks pass authority (when 'dofollow'-ed) to the linked site. Link "juice" does happen with 'nofollow'-ed links, too, since it builds a link profile. Great links from authority sites and platforms tell Google your site offers value.
Speed
Google's intent is delivering information as quick-as-possible to its users. Site speed is an officially recognized factor. This improvement also reduces bounce rate from slow-loading pages.
Mobile-friendliness
Mobile web browsing surpassed desktop browsing. Mobile-friendly websites are preferred. In fact, Google now uses a "mobile first" indexing.
Site markup
Schema tools improve Google's ability to understand website topics and content structure. This also improves the web experience for those with disabilities.
Social signals
Google doesn't acknowledge social signals as a ranking factor. But, several professional SEO communities say otherwise. The community's consensus is that social media participation can improve SEO.
Domain authority
Domain Authority (DA), coined by Moz, is the cumulative value of a domain & brand. Higher information and community value increase DA.
User experience
Great user experience (UX) tends to increase site dwell time. This also reduces site abandonment. Simply put, keep users on long and search signals increase.
Site security
Google now alerts Chrome users if visiting a non-HTTPS site. Visitors unable to access the site lower dwell time. Add security features and reap the rewards.
—
As you can see, many attributes to onpage SEO. These signals help Google better understand your website and topic. This relevancy — backed by great offers and branding — typically leads to higher rankings by default.
The external factors like backlinks and social signals help Google understand your website's value to the market. This offsite optimization increases in difficulty depending on your competitive landscape.
The 80/20 of Onsite SEO: A How-to
Most onpage SEO work derives from three, main actions:
Keyword selection
Markup optimization
Stellar content
Let's look at the 80/20 within these actions…
Keyword Selection
There are two camps to keyword selection:
Short, high-value keywords
Long, lingering long-tail keywords
Short keywords and phrases are incredibly difficult to rank. Your site is against corporations with multi-million-dollar SEO budgets. Yet, there's benefit to singular keyword selection by way of avoiding keyword cannibalization.
Use singular keywords for main category pages.
Then:
Apply long-tail keywords (phrases, 3+ words) as content topics. And, apply longer long-tail throughout the piece.
Use
Markup Optimization
Providing Google with optimized site markup helps search spiders understand page and site topics.
Use structured data and keywords in primary website areas including:
URL
Title
Meta Description
Interlinks
Stellar Content
Content types like how-to's and guides are your best avenue. These types are evergreen meaning they're as valuable today as they will be in a decade's time.
Include these qualities in the content for maximum exposure:
Pick and use one top-tier keyword for the content topic
Support the piece using secondary keywords set as sub-topics
Compare/contrast your piece to competitors and aim to make it better
Aim for 1,000 to 1,500 words else 3,000+ for "ultimate"-type guides
Include multimedia elements to create content "stickiness"
Link to relevant, authoritative third-party content and related site content
Treat each content piece as a product met with robust development and support.
The 80/20 of Offsite SEO: A How-to
The offsite SEO boils down to link building efforts.
Why?
Because backlinks remain the primary vehicle for improving site rankings. And, building them creates a cascade of other benefits including networking.
What are some ways to build links for offsite SEO?
Find, pitch, and guest post content on relevant blogs in your niche
Pitch your pages to replace outdated content or broken links on sites
Double-down on effective social content types to improve shares/backlinks
Network and collaborate with peers to get featured on their sites
Create great content people (especially influencers) want to link to
Of course, add in different media types to extend your reach with the link building process. This includes creating videos for YouTube and exploring things like infographics. Or, contributing to projects and expert round-ups.
Outsourcing SEO Efforts: The Main Items
Suppose you did these actions and saw little return on investment. Or, you're stretched on time and resources to fully commit to search engine optimization.
What do you do?
Options include:
Bringing on a dedicated, in-house talent
Outsource work to professional teams
Make a-la-carte improvements via freelancers
Talk with an SEO expert to better understand your options. These consulting services are often coupled with a basic website/SEO audit. This audit helps to see advantages & disadvantages of current efforts.
Wrapping Up: Your Next Steps
Onsite and offsite SEO requires persistence and finesse. Onsite SEO should take no longer than a week to roll-out or update your site. Offsite campaigns will take longer but build upon the foundation you've established.
Improve the process by doing the following:
Set a baseline and main tracking metric
Detail one, specific change needed for each SEO campaign
Pitch the project to multiple SEO professionals to get quotes
Choose your best option and test their work over a 3-month campaign
Compare results to the baseline and metric
Decide how you'll move forward, repeat
Following this guide cuts the time and resources needed for promising search ranking improvements. Want more? Check our blog for more SEO strategies to build upon your success.