SEO Strategies: Get the Latest Strategies, Tips, and Best Practices for 2019 and Beyond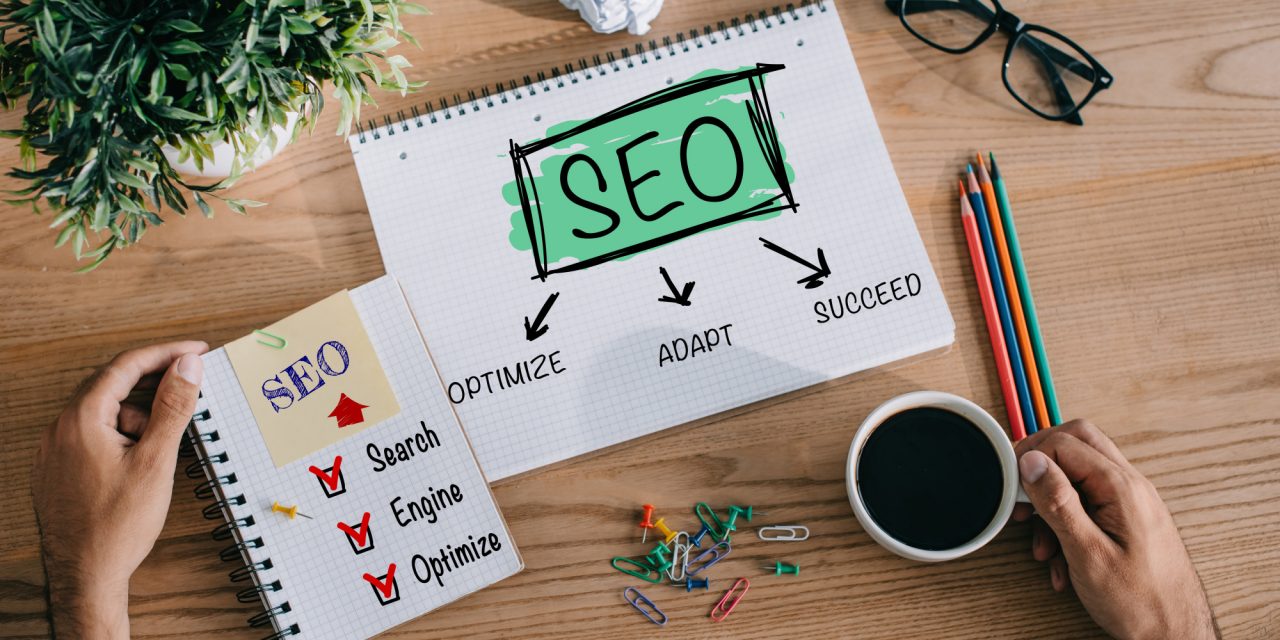 Each passing year brings big advances in technology and the search algorithm updates created to keep up with them. These advances harbinger changes in SEO as well. 
Many of the optimization techniques that worked wonders last year are totally moot this year. That's why you need SEO upgrades to match 2019's new standards. And, wouldn't you know it, we've got them all right here!
In this post, you'll learn the most important new SEO strategies to implement. And you'll discover which tried and true tactics have reached the bitter end of their usefulness.
Read this guide to stay ahead of SEO trends for 2019 and beyond.
Optimize for RankBrain
As AI and machine learning become more advanced and increasingly prominent, the gap between human understanding and machine understanding is narrowing. And search engines are no exception.
Google now uses a machine learning algorithm called RankBrain to understand queries and rank results like a live person would. It looks at variations in search keywords and other factors to determine implied meaning and deliver relevant results. 
In other words, it's now more important than ever to optimize for users rather than algorithms.
Keywords vs. Topic Clusters
To get on RankBrain's good side, start by updating your keyword usage strategy.
Focus on topic clusters rather than keywords. That is, instead of using one, static keyword phrase a certain number of times, use several variations of the phrase throughout the article.
The biggest reason for this is the rise of voice search. There are over 1 billion voice searches conducted every month. And it's estimated that half of all online searches will be voice searches by 2020.
With so many people now using voice search, most queries are phrased as questions. Thousands of users searching for the same thing will phrase the same question in many different ways. But RankBrain understands them all just the same.
When you write your articles the same way people are searching for them, with several variations and synonyms of the keyword, it appears more competent and authoritative. It shows RankBrain you have a deep understanding of what you're talking about and can provide search engine users with the best answers to their questions. You'll be rewarded with a higher search rank.
Structured Data Markup Is Essential
Structured data markup is another huge way to appear more helpful to users and search engines alike. It's always been important in SEO to provide your audience with answers within the text of your article. But there are still so few webmasters answering the most urgent question: "Which of these search results should I click on?"
Well, the search engines of the world have noticed this issue and have already taken action to fix it. To help users choose results more easily, Google, Bing, Yahoo, and Yandex have collaborated to form Schema.org.
Schemas are a collection of HTML tags that add a wealth of informational features to your meta description, like star ratings and publication dates. The extra information these rich snippets provide help search engine users find the most relevant page in less time. Conversely, meta descriptions without these extra features are less helpful and less likely to be clicked. 
Clearly, at the moment, search engines are placing some emphasis on structured data markups. But seeing as it helps search engines deliver relevant results faster, it's sure to become an expected SEO standard very soon.
Optimize for Position 0 With Featured Snippets
Even better than rich snippets are featured snippets. SERPs for certain query topics are uniquely outfitted with featured snippets that bypass the standard organic results.
For example, queries about recipes feature recipe cards at the top of the SERP. Other featured snippets include the answer box, knowledge graph, and video cards.
As these features appear before all other results, they are even more important than position 1. If there's any type of featured snippet immediately relevant to your company or niche, you should be optimizing for that, not for position 1. But regardless of your niche, it's still important you produce and optimize some type of content that could land a featured spot. 
Your best bet is YouTube marketing. Any company can do it, and it could get you featured in a video card in search results. And even if it doesn't, there are loads of benefits to YouTube marketing anyway. 
On Page SEO
With all these changes to SEO, here's one thing that hasn't changed. It's still necessary to have a strong focus on on-page SEO. And the biggest issues with on-page SEO are still how helpful and convenient your page/site is for visitors.
So get into the visitor mindset and ask yourself some questions.
Does my site answer audience questions? Is it easy for both new and regular visitors to find what they're looking for? Does it help them convert quickly? 
Do you solve visitor issues quickly with chatbots or live chat? Is your site's internal search feature reliable?
Favorable answers to these questions will please both visitors and search engine crawlers.
Technical SEO
As sites become more complex, it's wise to invest in professional SEO help for technical SEO. Their help in areas like loading time and javascript performance makes a crucial difference to your search rank.
Also, it's now expected by your audience that your site be available as an app. Not having an app used to mean missing out on a huge opportunity for expanding your reach and customer engagement. But now apps are so common that your audience may altogether leave you for a similar company whose app is more convenient to use than your website.
The first step is a progressive web app (PWA). A progressive web app automatically displays your website as an app to mobile visitors. But additionally, you should also have a downloadable app that serves the same functions as your website.
Apps are the websites of the future. Find a programmer to build an app version of your website before you fall behind.
Why You Need SEO Updates
When times change, it's those who change with them that come out on top. The good news is, we've given you the SEO updates you need to succeed in your current search marketing campaign. The bad news is, these too will become obsolete.
That's why you need SEO auditing and updating included in your overall SEO strategy. 
So what's the takeaway? Use these strategies now to get ahead of the game. But if you want to stay on top, keep following SEO trends and updating your strategies.
Speaking of updating, here are 10 Reasons Why You Need to Update Your Website, Pronto!