7 Championship Medical SEO Strategies To Beat Your Competition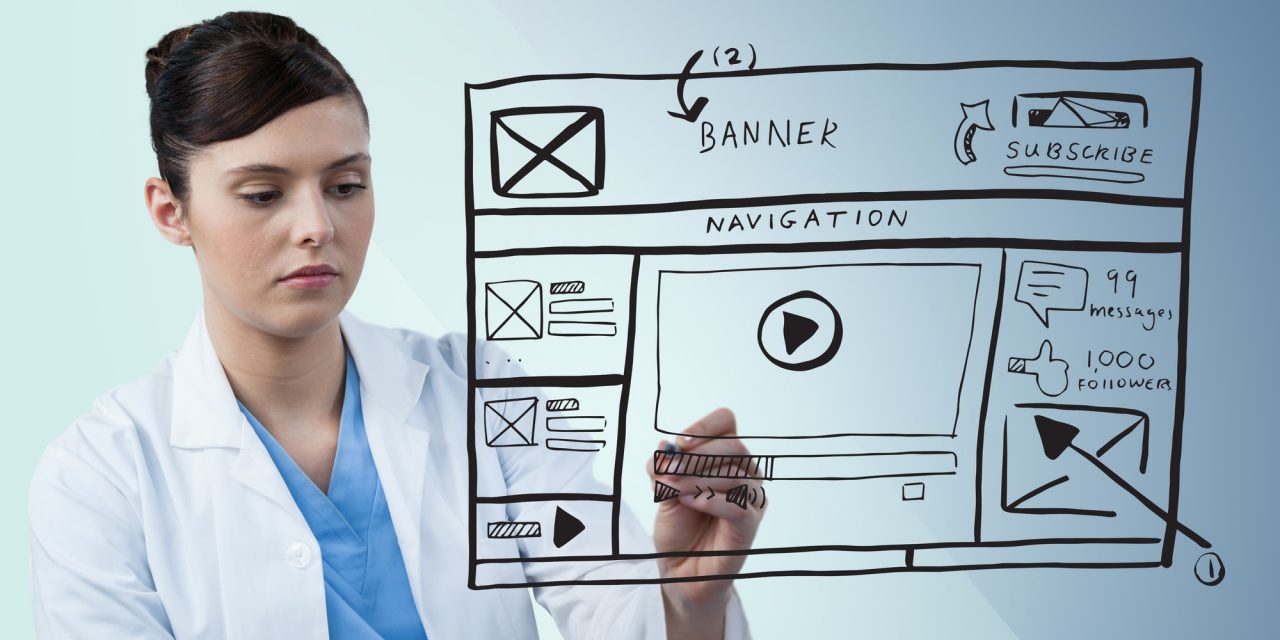 Competition is fierce enough when you run a brick and mortar medical supply shop. However, you at least know that people can find you just by walking past your shop.
But when you run one that's only online, it's even more difficult to attract customers. Especially when you have fierce competition.
Which is why we're sharing seven championship medical SEO strategies. Read on to find out how to increase your rankings.
1. Analyze Your Site
The first step to take in your medical SEO efforts is to look at your site. Analyzing it will help you figure out what's working and what isn't.
There are plenty of free analytical tools you can use. Google analytics is a great tool. It provides you with information such as the number of visitors you are receiving and how many pages they're viewing.
You'll know there's something wrong if you see a lot of people coming to your site but aren't staying very long. It's also not a good sign when they're coming but not buying anything. However, viewing the data will help you understand what's going wrong and where.
You'll also know which sources your customers are finding you from. That's extremely helpful because you'll know which marketing campaigns are working the best. Those campaigns that are underperforming can then be fixed to increase traffic.
Google webmaster tools are also helpful because you'll know exactly how Google sees your site. Which means if there's something wrong with your site that Google is penalizing you for, you can actually fix it.
2. Fix Any Errors
Errors can really cause problems when it comes to medical SEO and search engine rankings. Errors such as duplicate content, broken 404 links, and missing sitemap data should be fixed immediately.
Errors are often technical and difficult to spot. They can also be challenging to fix if you're not a marketing expert. It might make sense to hire a professional to check and fix these issues.
It's also a good idea to set up a schedule to check your site for errors. Google often changes their rules and the more on top you are on fixing problems, the better chance you have of ranking high on search engine sites.
3. Create Great Content
Your medical SEO efforts won't go anywhere unless your site provides great content. Consider starting a blog. It's a wonderful way to help answer a lot of questions your customers are probably already asking you.
A blog will also help to set up your medical online store as the place to buy the best products. Remember to write your blog on a consistent basis. Don't go overboard by using technical language. While you might understand what you're saying, most of your readers won't.
When you list your products, make sure you use clear, concise language that helps people understand what they're buying. Don't forget to make sure your content is easily shareable. That way, more people will be able to easily find out about the great products you sell.
4. Focus on Finding and Using the Best Keywords
Within your site and especially on your blog, making use of the best keywords is a great way to increase your medical SEO. Keywords are how people find your site.
When figuring out the best keywords to use, think like you're one of your customers. Use words and phrases that they would use to find your site and your products.
It's also a good idea to take a look at your competition's website. See which keywords they're using.
When writing a blog, use the keyword three to five times for 500-word blog. For a 1,000-word blog use the keyword between 5-10 times. Don't overuse the keyword or search engines will penalize you.
5. Add Internal and External Links
Links are a great way to build medical SEO. Internal links are highly useful. You can increase traffic to another section of your website. It can also be used to back up whatever information you're sharing if you've already discussed it.
This eliminates the need to write duplicate copy, which would be penalized by Google. Highlight keywords that are relevant to the link you're sharing.
When it comes to external links, use links that are from reputable sites. They should be links to information that will further enhance the content you're sharing. In this instance, since we're talking about online medical stores, linking to Save Rite Medical makes sense.
While it might seem like a good plan to pay someone to provide you with external links, Google won't appreciate it. Instead, find organic links that help set you up to be viewed as the authority site on the best medical supplies and products available today.
6. Speed Up Your Site's Loading Time to Increase Medical SEO
53% of mobile site visitors will abandon the site if it takes too long to load. And too long is three seconds or longer. Three seconds.
People don't have the patience to wait, especially when it comes to buying medical supplies. A slow site also decreases the confidence level of a potential customer.
Take measures to ensure your site is running as quickly as possible. Since you're selling medical products, your site will be full of written content and photos. All that information can cause your site to run slower.
Make sure both your website and your mobile website are running as fast as they possibly can. Check at least annually, at the same time you're checking for other errors. And don't forget to ensure that the check out process is as fast as possible.
There's no point in giving people extra time to change their mind on a purchase. When that happens, you'll end up with abandoned online shopping carts.
7. Keep Up With the Latest SEO Strategies
Medical SEO is constantly changing. The more you know and understand proper SEO procedures, the higher you'll rank on search engines. You'll also see your business increase its sales.
Our site is dedicated to providing all types of businesses the latest strategies for SEO and web optimization. Come back often to learn how to drive more traffic to your site.