8 Affordable SEO Hacks for Kitchen Retailers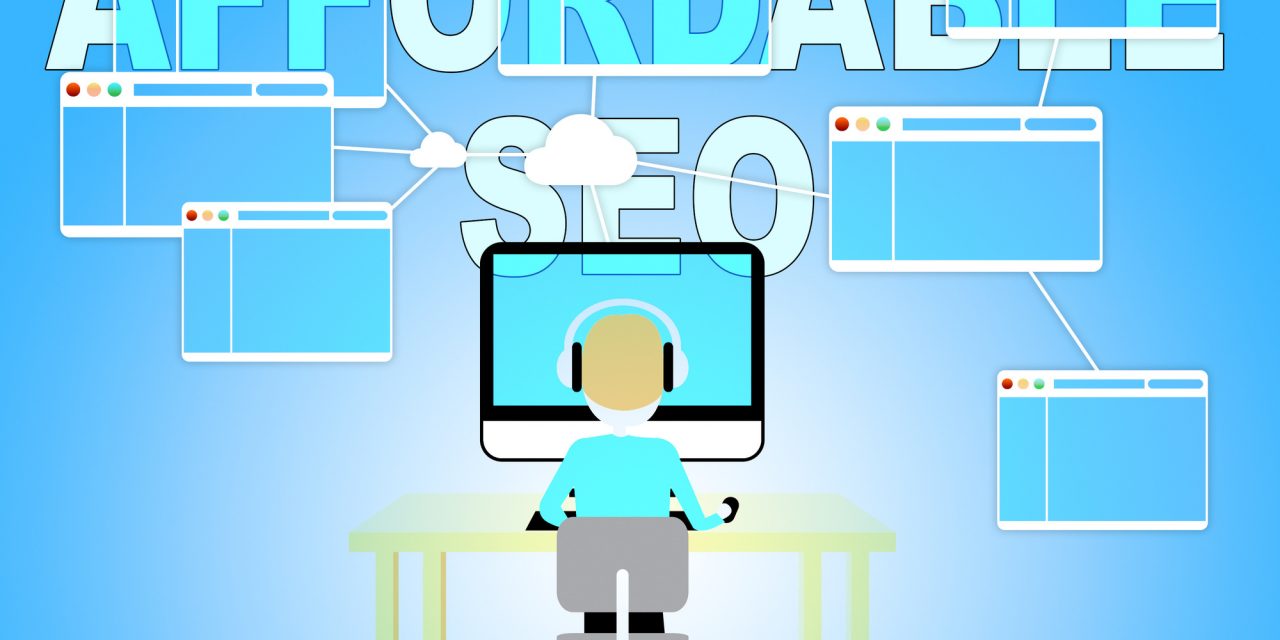 Even as almost 50% of small businesses claim that they're spending half of their marketing budget on digital media, how can businesses be sure they're spending intelligently?
With all that money, you'd think that it would be out of range for companies to handle their own marketing and SEO. Thankfully, there are affordable SEO solutions available to any small business.
If your business isn't using Search Engine Optimization, you need to be sure that you're showing up in the results your customers are searching for. Most SEO solutions are free to set up with low costs to maintain.
Yelp recently reported that 85% of consumers use the internet to find new businesses. This means that search engines matter in the landscape of digital marketing.
To make sure you're getting the most bang for your buck, start off with these 8 affordable SEO solutions to climb to the top of the search rankings.
1. Do Local Research
Your first step in SEO research should be running some searches on your top keywords and seeing how you rank. Google's free tool, Keyword Planner, is a great place to start. You should see how granular you can make your keywords without losing your potential audience.
Unfortunately, it's not easy to simulate search results from a different city as it once was. They used to allow users access to their location search filter, but now they attempt to fill in that data on their own. Typing in "tacos" while sitting in Austin will yield different results than typing "tacos in Austin" from your computer in Anchorage.
Thankfully most affordable SEO tools allow you to add "near" parameters to their URL. Once you type in a query, the URL can be modified by adding "&near=yourcity."
Software that allows you to change GPS coordinates can simulate the algorithmic targeting that search engines will try during searches. This will help you better define your keywords.
After you gather all the best keywords, make sure that they don't have too much competition in your region. Add them to your anchor text and HTML tags whenever possible on your site.
2. Seize Link Building Opportunities
Inbound anchor text and the number of links on your page accounts for a third of all ranking factors. Adding these links is no small factor to a growing business. Build links to climb up the ranks of your local SEO results.
You can build more links by creating more valuable content that customers and influencers want to see. Create a blog on your site that has important information and DIY solutions for customers to take advantage of. This will build your brand's authority and your reputation online.
Check your site and make sure you eliminate all broken links and duplicate content. Tightening up your links is part of strong link building.
3. Research Your Competitors
Looking at your competitors is the most important way to see who is linking to your rivals and which connections you should be taking advantage of. Run analytics on your biggest competitors to see how they're building links and who they're partnering with.
They could be pursuing opportunities you hadn't thought of.
If you come across sites that link to one or more of your competitors but who've left you behind, reach out. See if you can build links between your site and theirs.
See what kind of domain authority your competitors have and figure out how you can match them. Make sure you build a list of which domains seem most influential and see if you can find ways to compete with them.
A little bit of link outreach could then have major results.
4. Eliminate NAP Incongruity
If you've changed your name, address, or phone number in the last year or two, there is likely some faulty information or inconsistency out there. Be sure you take care of these listings, as you could be losing an untold number of clients.
This affordable SEO solution is also an essential need for every business. Use a rank tracking tool to look at your citations. Any time you find a NAP inconsistency, you should reach out to owners of the site or directories making the mistake.
Take a look at International Granite and Stone to see the kind of rich consistency you should have in your NAP listings. Fixing these inconsistencies could help stop leaks in your profits.
5. Monitor Your Google Listing
The Google My Business tool is essential for SEO ranking and an important and affordable SEO solution. Be sure you've claimed your listing if you haven't yet. You'll then receive a card in the mail to verify your account. This will ensure that when potential customers Google a business that matches what you offer, they'll get the contact information they need immediately.
Incorrect information, missing phone numbers, hours, or URLs can lower customer confidence and send them somewhere else.
After your listing is up, you can add photos and information about your business. Double check everything to ensure your SEO solutions are congruent with your business goals.
6. Curate Some Reviews
Once you're up on Yelp, Yahoo! Local, Google My Business, Angie's List, LinkedIn and every other site, get yourself some reviews. An affordable SEO solution for increasing customer confidence and search rankings is how many positive reviews you've received.
Offer your most loyal customers an incentive to give a review on a given site. Pick small batches of customers at a time to avoid getting flagged for spam for jumping from zero reviews to a hundred overnight.
If you have free gifts to offer, send them out once reviews are published. Otherwise, add it as part of your next customer mailing.
7. Use Structured Data Markup
Data Markup will allow your business to appear in Knowledge Graph panels on the side of Google's SERPs. You'll get an overview that will show your NAP and all of your reviews.
You'll need different markup for different platforms, but it's worth investing the time into this affordable SEO solution. Getting user data from Facebook and Twitter can show you how favorably you're mentioned and how often.
8. Media Rankings
It's easy enough to get the metrics for visitors but not enough small businesses take advantage of rankings for video and images.
See if your rank tracking tool offers the option to add universal search results so that you can get YouTube, Vimeo and other results connected to your media.
Optimize your images by compressing them to maintain quality but lower load times. Your site's speed is a lesser-known factor in good SEO rankings.
Affordable SEO Solutions Bring In Profit
If you're interested in increasing your profit margins, affordable SEO solutions will get you the traffic you're looking for without increasing your digital marketing budget. You might even find places where you can cut back.
If you're still trying to figure out the best affordable SEO solutions for your company, contact us for more information.