7 Ways Businesses Can Improve Their Local Search Strategy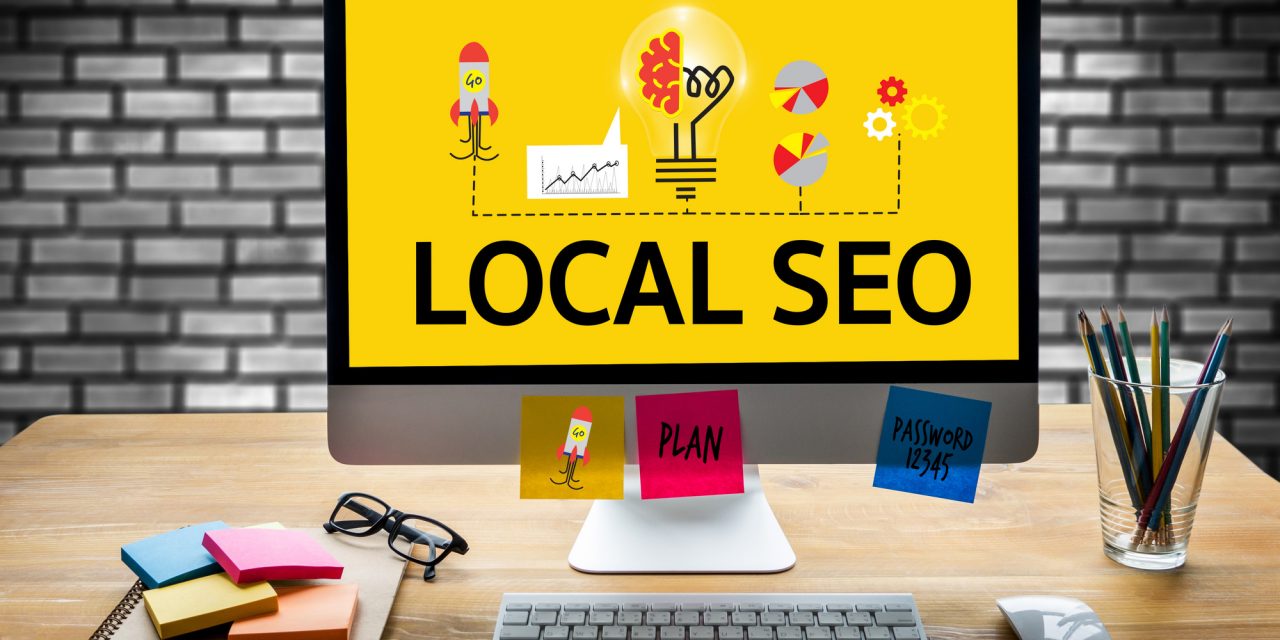 As a small business, you know that you rely on your local market more than anything else. But as you face more and more competition from larger chains, you know that you need to seriously beef up your local marketing tactics.
How can you master local search, outrank your competitors, and show up in the search engine results of people within your service area?
Keep on reading this post to understand seven things you can do to rise in the local search rankings.
1. Claim your Google My Business Listing
If you want to rise in the local search rankings, the first thing you need to do is claim your Google My Business listing. This is especially important when it comes to showing up in mobile local search.
When you claim your profile, be sure to fill it with photos of your storefront, online reviews, (more on that in a second) your operating hours, and even the methods of payment your company accepts. Think of it as a one-sheet about your company.
In short, include all the information that you yourself look for when researching a company.
2. Get more Online Reviews
With over 80% of consumers stating that they think online reviews are just as valuable as personal recommendations, you can't do a local search without making sure you have online reviews of your company. It's totally ethical — encouraged, even — to incentivize clients to leave you reviews by doing things like giveaways, percentages off a next purchase, or even cross promotions.
Online reviews will help you to show up in more local search engine results. They'll also help to convince the people within your service area to work with your company, as opposed to your competitors.
3. Include Location-Based Keywords in Content
One of the most important local marketing tactics is to make sure your content is optimized for local SEO.
How do you do just that?
Simply include keyword phrases that reference your service area, the city/state you're located within, local landmarks, and your neighborhood. For example, instead of a phrase like "best ice cream shop" try "best ice cream lower east side Manhattan" or "ice cream truck near me."
Include these keywords in your static and blog content, your meta and title tags, and even your image file names.
4. Optimize for Google Maps with Google Virtual Tour
It's no secret that virtual reality has seriously influenced digital marketing trends within the past few years. But did you know you can also make VR a part of your local search strategy?
Through the use of Google Virtual Tour, people in your target market can get a much more detailed, 360-degree view, of your business. This, in turn, will reflect in searches conducted on Google Maps.
Google is always looking for ways to incentivize people to use the new features they've created. Thus businesses that make Google Virtual Tour a part of their SEO strategy will automatically be treated to higher places in the search engine rankings.
Plus, using this feature will show your target market that you're up to date on all of the latest marketing trends!
5. Keep NAP Consistent
What is one of the biggest problems we see when it comes to local search strategy?
Inconsistent business contact information.
First of all, if you're listing outdated or conflicting phone numbers, your customers won't know where to reach you. But you'll also be penalized by Google for having several different addresses listed.
Luckily, this is an easy fix.
The minute you update your company's NAP, make sure that you do it on all your social media pages, business directory listings, and of course, on your website itself.
6. Beef Up your Internal Linking Strategy
If you want to rise in local search rankings, then you can't make the mistake of ignoring your internal linking strategy.
Many businesses don't have any trouble remembering to link out to authoritative industry websites, statistics, or just interesting newspaper articles in their content. However, they often neglect to include links back to their own past blog posts, internal website pages, and product listings.
If you want to rise in the rankings, always include relevant links to your internal pages in your own content.
For example, if you're writing a blog post on the benefits of power washing a sidewalk, link to the internal page of your website that advertises the same-day power washing services you offer. This won't just help you to rise in the rankings — it will also increase your conversions!
7. Submit to Digital Business Directories
The truth is that while Google My Business is certainly an important business listing, it's far from the only one you should be focusing on. If you want to master local search marketing, you need to remember that there are tons of digital directories — especially within the local niche.
Always submit your site to:
Bing Places for Business
Yahoo Business
Yelp
Angie's List
The Better Business Bureau
Every little bit helps to get your business out there in front of consumers.
Need Expert Local Search Help?
From making sure that you've completely filled out your business listing to optimizing your content for local keywords, we hope this post has helped to take the guesswork out of local search.
But the truth is that your local search strategy is something that you'll need to constantly analyze, tweak, and change to reflect current marketing trends. It can be hard to stay on top of it all when you have a business to run.
That's where we come in.
Spend some time on our website to get access to condensed, easy-to-implement tips and tricks for local and overall SEO. Then, sit back, relax, and watch your website continually outrank your competitors in search engine results.