Top 5 Digital Marketing Solutions for Your Auto Repair Business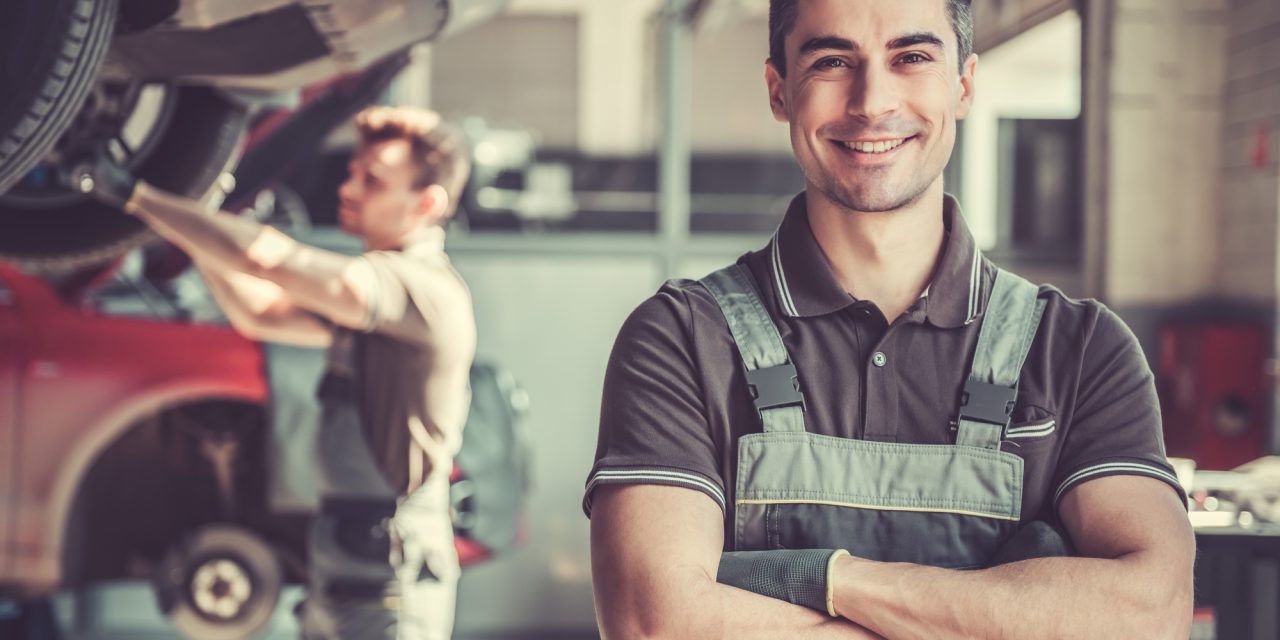 As technology develops, it's important to develop the way we use it.
Whether you've caught on yet or not, digital marketing solutions have become a major part of the operation of most modern businesses.
Today, we'll be taking a closer look at digital marketing, and how you can use it for your auto repair business.
Make Referrals A Priority
Digital marketing is still, at its heart, just marketing.
And marketing has always worked hand-in-hand with word of mouth.
Offer incentives for people to refer your auto repair business. Don't make them too outrageous — your service should be enough to motivate people, with a little something extra, just to show them you care. Discounted services or a "shout out" in your newsletter work well.
There's no shame in asking for a referral. Just make sure you do it in style.
Use Social Networking
"Social" and "business" used to be two terms that did not mix in any way.
Not today. Today, there is actually a lot you could miss out on by not prioritizing your social network presence.
Stay in touch with day-to-day trends and updates, especially if you regularly find new content coming out of the auto repair community. Your customers will associate this with your being informed and current, making you seem like more of an authority.
As a side note, this is also the quickest way to showcase your business's awards, achievements, and updates. Get the word out on how well you've been doing. And make sure to market your specials, discounts, and sales.
Be Unique. Go Guerrilla.
The best kinds of marketing come from truly innovative places.
When a company steps out of the boundaries set up by its competitors and does something weird, unexpected, or just plain interesting.
Somebody on your staff got a face for YouTube? Make your auto repair business famous with an informative video. Notice somebody with a particularly funny Twitter profile? Get them to write your daily updates.
If you have a social media presence that stands out, people will want to know more. Period.
Email Marketing
Of course, not all digital marketing has to be cutting edge.
Emails, for instance, have been around for longer than most of us can remember, and they're still an effective way to market your business.
Create a regular newsletter and send it out to a mailing list of all your best clients. Then, a few times a year, use emails to push a targeted marketing campaign.
Roll out your correspondence in waves, and encourage recipients to respond, enter, share, and contribute. Use prizes for encouragement, and promote your site by linking back to it and using calls to action to direct people to visit it.
Don't Be Afraid To Pay For Advertising
This is a simple one: there's a reason Pay Per Click advertising is one of the most popular digital marketing solutions, and has been for many years. It prioritizes your site by placing it above of the results for specific search results.
Say a user Googles the phrase "best quality tonneau covers", for which you've invested in PPC advertising. In a box above the results for this search, you'll find your site.
It's a popular option for website marketers, as are Google Analytics and various other paid marketing tools. The point is, these tools are often worth the investment because they're so powerful. If you can work them into your budget, you should.
Discover The Benefits Of Digital Marketing Solutions
Digital marketing solutions offer businesses exciting new ways to promote their operations. This is as true for the world of auto repair as anywhere else.
Interested in learning more about these and other avenues for digital marketing? Pay some more of our fantastic blog posts a visit, or get in touch with us to find out how we can help you.