Your Ultimate Text Link Tutorial: A Quick Guide to Creating Text Links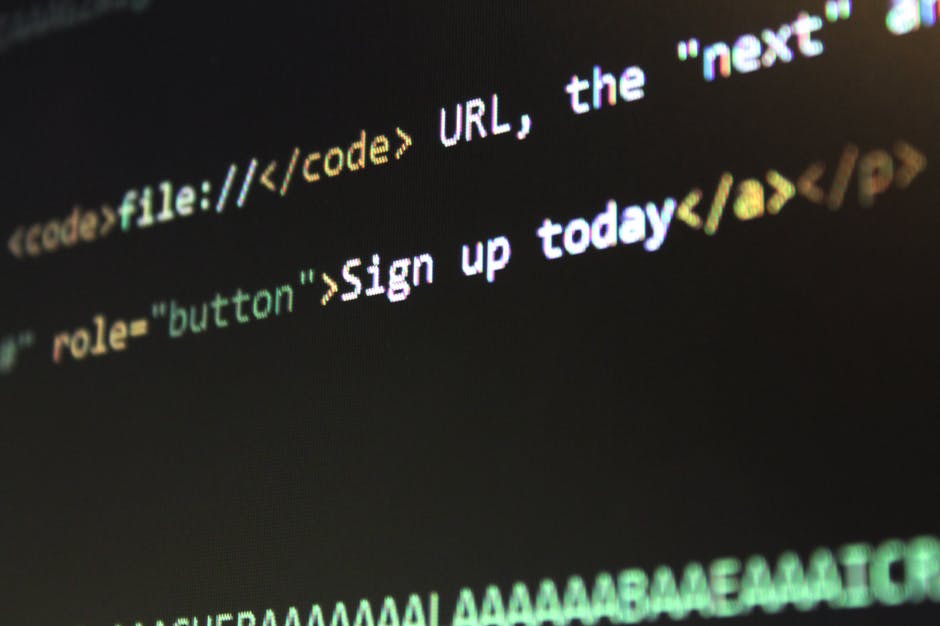 Web users used to "surf" the Web long before the spoon-fed feeds of social media. They would bounce from site-to-site, cruising along the information superhighway.
Central to information discovery was the humble text link.
Today, we spend a good deal of time on a few, popular sites. Yet, links still remain the main force behind how we discover and consume content. When used right, a text link can drive incredible traffic to your site and help it rise in Google listings.
A couple, well-placed links could turn your site into an overnight success.
How do you create links? How can you use them with SEO? Stick with us because we're about to get into quite a thorough link tutorial. Let's do this.
The Absolute Basics of Creating a Text Link
Take this into consideration: there are more than 1.6 billion sites (and counting).
Most of these sites include two link types:
Internal — Links pointing to other pages on the site
External — Links pointing to pages off-site
Do you see that blue, underlined text above? That's an internal link pointing to one of the many pages here on TextLinks.com. We could even point to sections on the page using anchors hooked to HTML code.
An external link is typically used to point to resources. So, if there was a great Wikipedia article about the history of hyperlinks, we could use that keyword.
See what we did there?
People call links many different things: anchors, hyperlinks, backlinks, and more.
The two things you probably want to know is this:
How do you create them?
How are they used?
The latter we'll talk about in detail but, for now, let's talk about their creation. This is done either through editing the HTML. Or, for simplicity, using an editor built into the many CMSs (like WordPress).
A link, in HTML, would like this: your text
The "A href" notes it's an anchor text. The item between the =" " is the hyperlink. And, the text before the closing is the linkable words.
You can add modifiers to your anchor text, too. Or, link images, embed video, and more — remember, links are what spreads information.
Okay, that's about all you need to know for the basics of hyperlinks. Now, let's get into the juicy stuff — using them for SEO, branding, and reach.
Using Text Links for Your Outreach Strategy
Google's job is making sense of all the information on the Web. One way they do this is by measuring a domain's "authority" or value. Google relies on signals to understand whether a webpage or site holds value.
Wouldn't you know? A text link is one of these big, ranking factors.
Google doesn't disclose how they use links and other factors for ranking. We can only take a stab at these signals through best practices. And, the limited information we've received from the Google search team.
Here are a few things we know:
The Anchor Text Type
The format in which you link has some weight:
Think of "Next Page" or "Services" as a usability anchor text. These guide site visitors to a resource. You use them, primarily, with navigation.
You would think to re-use the same link from other sites, but this is a bad practice. You see, Google looks for natural, organic linking. Most other sites don't follow the same linking procedure.
When building links — aim for variety:
Branded
Naked
Partial
Keyword
No text
These are a few different anchor text types. They range from using your brand name to the www-version of the URL. You'll also use keywords denoting the page being linked, which does have an effect on SEO signals.
Link Placement
You can't stop people from linking to your website. But you can sculpt where you're gaining these valuable links. This is the link building process.
Every site owner should get links from:
Authority websites
Local directories
Social media profiles
News, government, and industry journals
The site's relevancy and authority matters when building links to your site.
Google doesn't want to see your site with thousands of links from low-quality domains. This is a red flag. Many SEOs abused spam linking to which Google took notice and applied penalties.
The best links are natural.
Getting good, natural links are a challenge but doable:
Create great content people want to share
Provide a helpful resource for your community
Interview and create think pieces worth references
Entertain, tapping into the viral effect of social media
You can build these links on your own through outreach. Or, work hard on building a brand and authority. Links come naturally when you're an authority because of your popularity and helpfulness.
Building a Link Profile
The final item worth noting is building out a robust "link portfolio". This is your collection of natural and acquired links. It can also include the links on your site such as if you're pointing to resources, products, and the like.
Your link profile should include a mish-mash of link sources:
Personal blogs
Aggregators
Social shares
Business listings
Authority sites
Bibliographies
Sponsorships
Testimonials
Images
…and the list goes on.
Of course, these should stay relevant to your niche, market, and industry. As in, don't go building links to your bike shop on dermatology blogs.
Find like-minded webmasters and reach out for guest posting opportunities. Or, create such valuable resources that people want to link to them.
You Made Them, Now Put Them to Good Use
We explored the very basics of creating a text link to how they're used in ranking. It's amazing how something so simple has changed the Web, don't you think?
Start building links for a better experience on your site. And, keep users engaged by pointing them to valuable resources. All the while, build links on relevant domains to enjoy passing authority and SEO signals.
If you haven't, yet — see our guide to SEO in 2019.
This will give you a firm understanding beyond the web basics. And, put you on the path to higher Google rankings.