How to Use Hotlinks to Help Customers Find Your Yoga Studio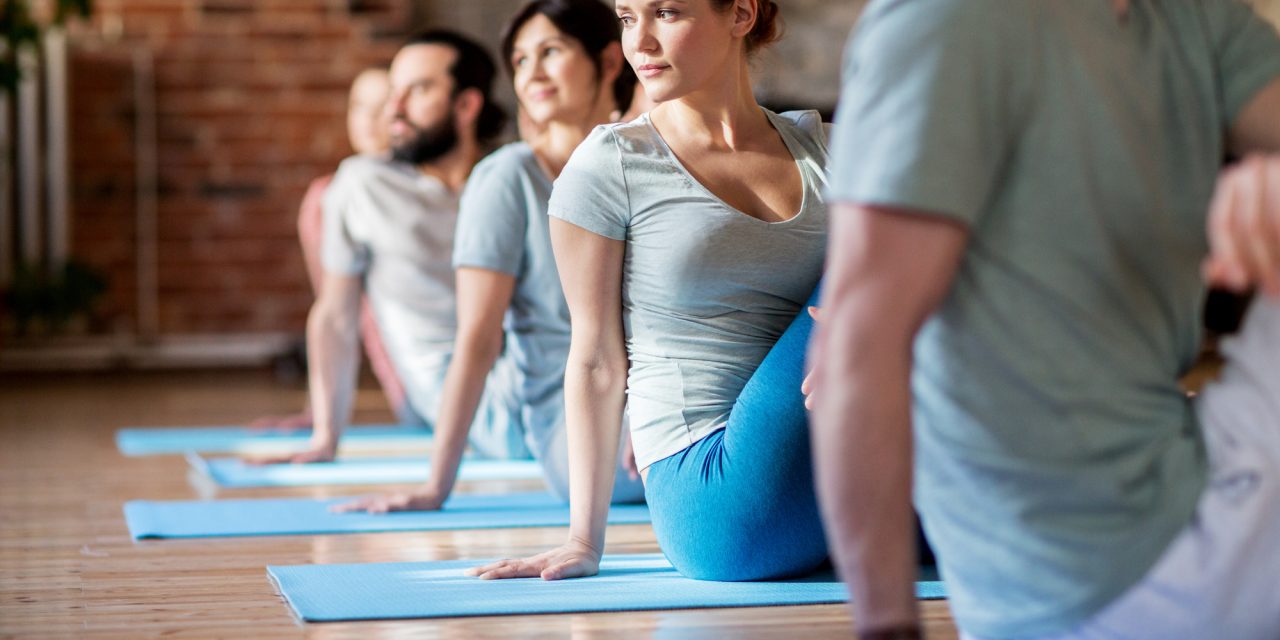 Struggling to handle all of the marketing tasks for your yoga studio? Not sure where to even start?
If you're in it for the marketing long haul, there's a good chance your business is a good candidate for link building strategies.
To help you get started, we've compiled 6 strategies that will help yoga studios reach their customers using hyperlinks.
1. Referral Traffic from Resource Lists
Resource lists are a great way for local businesses to drive traffic.
Listing your yoga studio in online directories such as Angie's List is one way to ensure that customers will find a business and click on website hyperlinks.
2. Online Reviews
Speaking of online directories, another solid method of driving website traffic is by having an online review strategy.
The more positive reviews a studio has on resources like Yelp and Google My Business, the more likely customers will check out the website.
Furthermore, positive reviews will boost SEO ensuring that a yoga studio will show up in search results on Google.
3. Utilize Influencer Marketing
Influencer marketing isn't always considered by local business owners, but it can be a huge asset for driving traffic especially if they have a digital component to marketing their yoga studio.
For example, if a studio offers a 60-day online yoga challenge at a discount (let's say $10), paying to have a popular yogi on Instagram sponsor a post about the studio would drive an immense amount of referral traffic through the included hyperlink.
4. Hyperlinks on Social Media
Managing social media can often seem like one of the biggest marketing challenges, as many business owners simply don't know what to post.
With more people using social media each day, posting consistent, engaging content on Facebook and Instagram (which are great platforms for yoga studios) will increase a studio's visibility.
Including hyperlinks to blog posts, website, and mailing list opt-in forms when posting on social media is key.
5. Guest Blog Posts
Guest blogging is another way to increase your yoga studio's online presence.
Becoming a featured guest blogger on another local business's website. This will position yogis as experts and encourage people to visit their studios.
For example, a health food grocery store could feature a guest post by a yoga studio owner. It could focus on the benefit of a healthy diet, mindfulnesses, and exercise for a balanced life.
You could even blog about Ascension symptoms to clue readers into how yoga can have positive side effects!
6. Be Active and Engaged
Finally, it's important for yoga studio owners to be active wherever they are present online.
Commenting and responding to blog comments, answering questions on Facebook, and liking their audiences' posts on Instagram are all examples of being engaged in the digital space.
Regular engagement will make a brand appear human and personable. Potential customers will be more likely to discover a studio's website this way.
Find Your Customers Online!
Using hyperlinks in the above creative strategies will boost your web presence, drive traffic, and help customers find your yoga studio.
Still feeling unsure about how SEO, link building, and social media all fit into the big picture of your business?
Reach out and let us know your concerns! We'll be happy to answer any questions you have!