How Addiction Treatment Marketing Works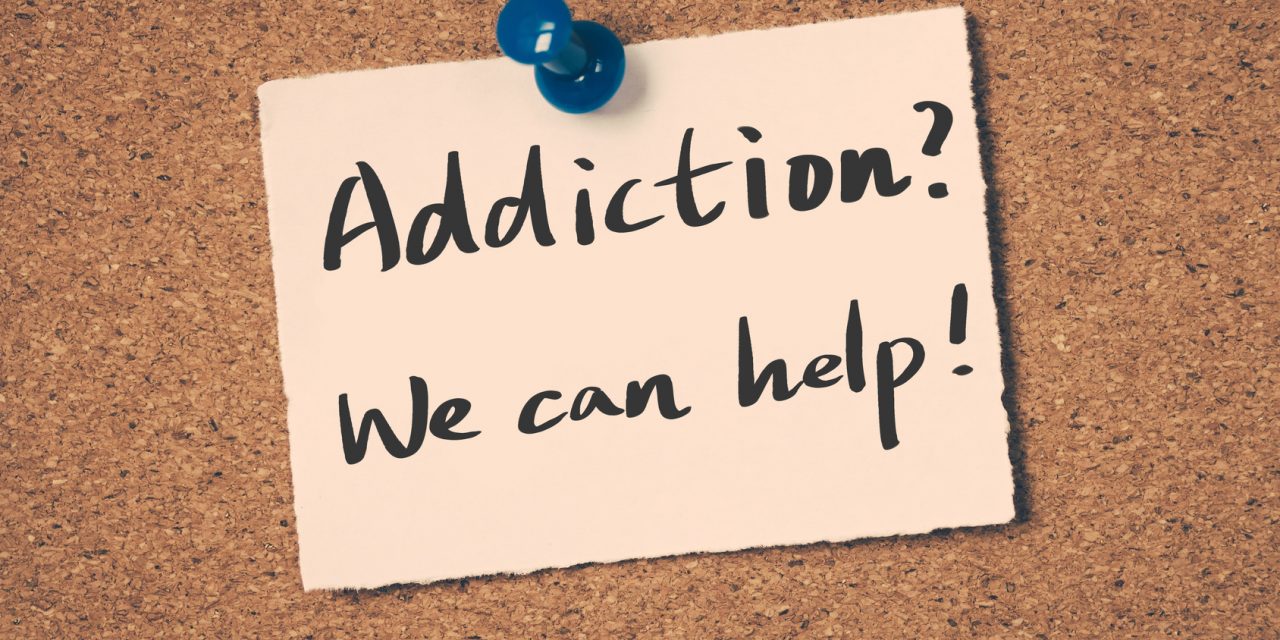 Every year, over 2.5 million people enter a rehabilitation facility.
Especially as opioid addiction rates continue to climb in the United States, more and more people are looking to get help to break the cycle of addiction.
If you run an addiction treatment center, you need to do everything you can to ensure those looking for professional help can easily find it. Addiction treatment marketing isn't just about growing your business — it's about saving lives.
In this post, we'll discuss everything you need to know about addiction treatment marketing.
Blog Often
One of the most important ways to get your addiction treatment center to rank higher in search engine results? Blogging several times a week.
Doing so tells Google and other search engines that your website is "frequently updated." The more often you update your site, the higher your website will show up when someone searches for treatment centers.
Additionally, blogging gives you the opportunity to seamlessly incorporate keywords into your web content. Keywords are the search terms that people type into a search engine when they're looking to connect with your services.
While it's important to include keywords on your homepage, blog posts allow you to be more specific in your keyword use. This is especially crucial when it comes to local search terms.
For example, someone may type in "Kansas City, MO Addiction Treatment Center" when looking for a rehab in Missouri. Including the keyword in your content enhances chances that they'll end up on your page.
Finally, blog posts are highly shareable on social media. Always link to your blog posts in any tweets, Facebook posts, or Instagram photos you upload to get more hits.
Testimonials Are Everything
Perhaps you started your own treatment center because you've struggled with addiction yourself. If so, you know just how daunting it can feel to take the first step towards getting help.
The proper addiction treatment marketing can help to make it easier and can let potential patients know exactly what to expect.
One of the most important features of good marketing?
Including a lengthy testimonial page on your website. Potential patients need to see that you've been able to help others in their situation.
Reach out to some of your past or even current clients and ask them to write a few sentences about their experience at your treatment center. Always ensure that you've taken the proper steps to conceal their identity. Unless you have specific permission to give more identifying details, use only first names and last initials when you post the testimonials.
Talk About Your Credentials
Unfortunately, there are a lot of rehabilitation centers out there that are run by well-intentioned people but simply don't have the necessary qualifications to help addicts.
When you're creating a marketing plan for your facility, you need to make sure that your credentials, experience, and education are prominently displayed.
Also, be sure to include any events that you've spoken at, how you continue your education, as well as links to articles you've written in your field.
Don't just include your own credentials — also upload staff bios on your website. It's important that potential clients have the chance to get to know you, and what qualifies you to be able to help them. The families of patients also want to know that their loved one is in capable hands.
Include a Sample Schedule
Including a daily schedule of activities on your website is an essential part of addiction treatment marketing. This helps patients to figure out whether your treatment center is a good fit for them, and tells them about the different methods you employ at your facility.
You can also include a few sections on your site about the different types of therapy you have. For example, perhaps you have a service animal that's available a few times a week. Maybe you offer art therapy or yoga lessons to help build a healthy mind-body connection.
Show that while, yes, there is a certain regimented schedule patients will need to follow, there is likely far more flexibility than they initially thought.
Make It Easy to Reach Out
If someone has taken the time to visit your website, they're likely serious about getting help — either for themselves or someone they love.
Often, this initial step isn't easy. Don't make it any harder by forcing potential patients to search for your contact information. Include all your contact details at the bottom of every page of your website.
The same goes for your Google My Business profiles and your social media pages. Speaking of social media, remember that many potential patients are very likely to reach out to you there with questions.
Make sure that you're constantly monitoring your messages on social media, and respond promptly to requests for more information. You might also consider setting up an automated chat box on your website that pops up whenever someone visits it. That way, visitors can get immediate answers to their questions, and are more likely to accept the help.
Take Your Addiction Treatment Marketing to the Next Level
There's a lot to remember when it comes to addiction treatment marketing.
Keep in mind that the information listed here is only a small fraction of what you'll need to do to help your treatment center stand out from the competition.
You'll also need to think about things like your website speed, mobile-friendliness, and ease of navigation. However, with all the other things you have to do in a day, we know that SEO and digital marketing are likely to fall by the wayside.
We're here to make sure that doesn't happen. Our SEO blog is full of invaluable, easy tips and strategies that even those short on time and technical skill can use.
Reach out to us today to get even more tips about to grow your treatment facility and reach more people in need.