What is Guest Blogging and How Does it Help Your Site?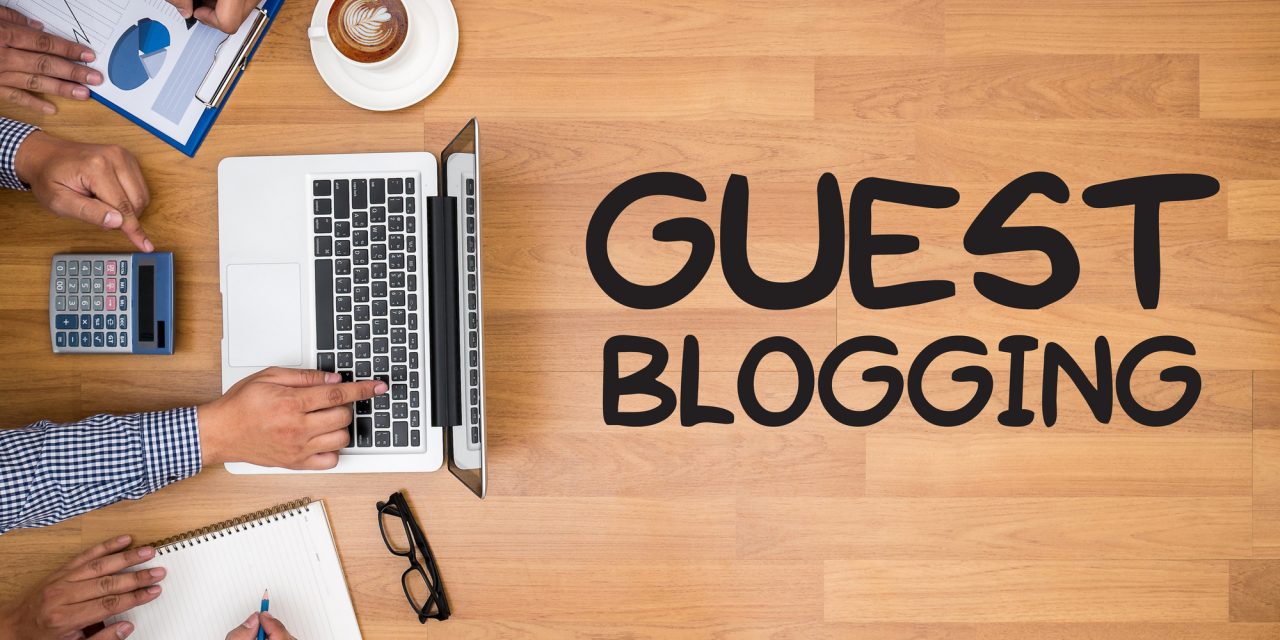 The truth is that guest posting is not something really new. In fact, it is one of the oldest promotion methods and a great way to build a backlink network so more people will be able to find you.
But if you ask yourself "what is guest blogging?", we are here to help.
So, let's not waste any more time and take a look at the full definition of guest posting and the many different ways it can help your website shine.
First, What Is Guest Blogging?
Simply put, when a writer who owns a blog, publishes an article on another website, and puts a link back to their blog (usually, at the end of the post), this is called guest blogging. And that's all.
Guest blogging has been around for quite some time since it is free (authors usually do not get paid for guest posts), it forms relationships between bloggers, and, last but not least, it actually works.
But how does it help? Are the benefits of guest blogging enough to actually bother? The answer is yes. Sit back, relax, and take a look at 8 ways guest blogging can help you.
1. You Get Targeted Traffic
First of all, if you write a great guest blog post and you put a link to your website, most likely people will click on it just because they will want to read other, great posts of yours.
If your website also has good content, these new visitors will most likely keep clicking on them for more. We are talking about instant exposure here, and maybe about creating a new fanbase that targeted traffic usually comes with.
However, before you get down and dirty with guest blogging, you need to optimize your landing page so you can boost your conversion rates.
2. It Booms Your Online Authority
Becoming an authority is one of the greatest ways to make people trust you. And trust is important today.
You see, when your audience believes that you are a trustworthy source, they will share your articles, subscribe to your mailing list, revisit your webpage, or even buy what you ask them to.
If you contribute content to high-authority blogs, your own credibility grows, and you will be able to sell yourself as an expert. And you do want that!
3. You Will Create Relationships
Back in the day, someone just needed to know how to write a guest blog post and cold-email a website owner to publish their content. Luckily, those days are long gone.
With social media being the best way to approach people you have not met in person, you can now get a chance to post on another blog just by sending a Facebook message or an Instagram DM.
The good news is that when you publish that article, this communication between you and the website owner you have reached does not really need to stop.
This way, you get the chance to create some sort of a bond with the blogger that helped you and, eventually, expand your circle.
4. Your Backlink Network Grows
Remember when we said about a link to your website at the end of the blog post? This link, since it is leading to your very own website, is, of course, considered a backlink.
And you know what this means.
A backlink from an authoritative blog is a great way to boost your SEO score and make search engines crawl your website much faster and in-depth. As a result, content on your website will be more discoverable and more people will get to know more about you.
Target websites in your niche when you are looking for a blog to publish your guest posts and build great relevancy!
5. Brand Awareness
At the end of the day, it is not just about people clicking on your link. It is also about people getting to know who you are and what it is that you have to offer.
If you publish a blog post on a website and you get, for example, 10,000 views, most likely just 5-10% will actually click on your link. However, all 10,000 readers will have become familiar with you and your brand.
If you choose to guest blog on many, different websites in your niche, people will familiarize themselves with you. So, they will start looking you up on Google, visiting your website directly, or even become fans on social media just because they've seen your name on different platforms.
It makes sense, doesn't it?
6. It Grows Your Social Media Network
There are times when you do not want more visits to your website but just to expand your fanbase on Twitter, Facebook, Instagram, or even LinkedIn. This can be achieved with a very simple adjustment.
Instead of adding a link to your blog, you can actually add links to your social media accounts so people can find you, reach out, and follow you if they believe that you have more to offer.
However, before you link to your profiles, make sure they look professional and trustworthy too.
7. Build Your Portfolio
Ask any freelance writer about the very first stories they ever published. Most likely, 90% of them will say that the first articles they ever published were written for free or at for really low compensation.
The reason? They just needed to build their portfolio!
Guest posting is a great way to prove that established blogs and websites have already trusted you and a great way to showcase your writing skills.
Also, no matter how great you are in your niche, just by putting more and more content out there on it, you'll become more and more authoritative.
8. Social Media Shares Will Explode
If you contribute to a website with plenty of social media activity, the interaction that your article will get on Facebook, Twitter etc. will, naturally, be huge. People will start liking your content, posting comments, and, most importantly, sharing your post with their friends.
If your guest post generates many social media shares, your chance to reach a totally new audience increases. Plus, if your content gets many shares, other website owners will ask you to contribute to their websites and you will instantly become an authority.
A great way to create shareable posts is by embedding shareable content like videos, infographics, or just useful, never-published-before information.
Start Guest Blogging Today!
Now that you know what is guest blogging, the guest blogging SEO benefits, and all the ways it can help your website shine, you need to take action. Just find the blog that you want to be featured on, reach out, and pitch a great post idea.
However, you need to be patient. Most successful blogs receive hundreds of guest posting requests every day. So, just wait before you send a follow-up mail.
As you are doing so, take a look at this amazing post about the top 5 digital marketing trends of 2018. After all, success is a goal that can be achieved in many different ways. Get to know every single one of them!