The Organic Link Profile: Your Key to Boosting Your Rankings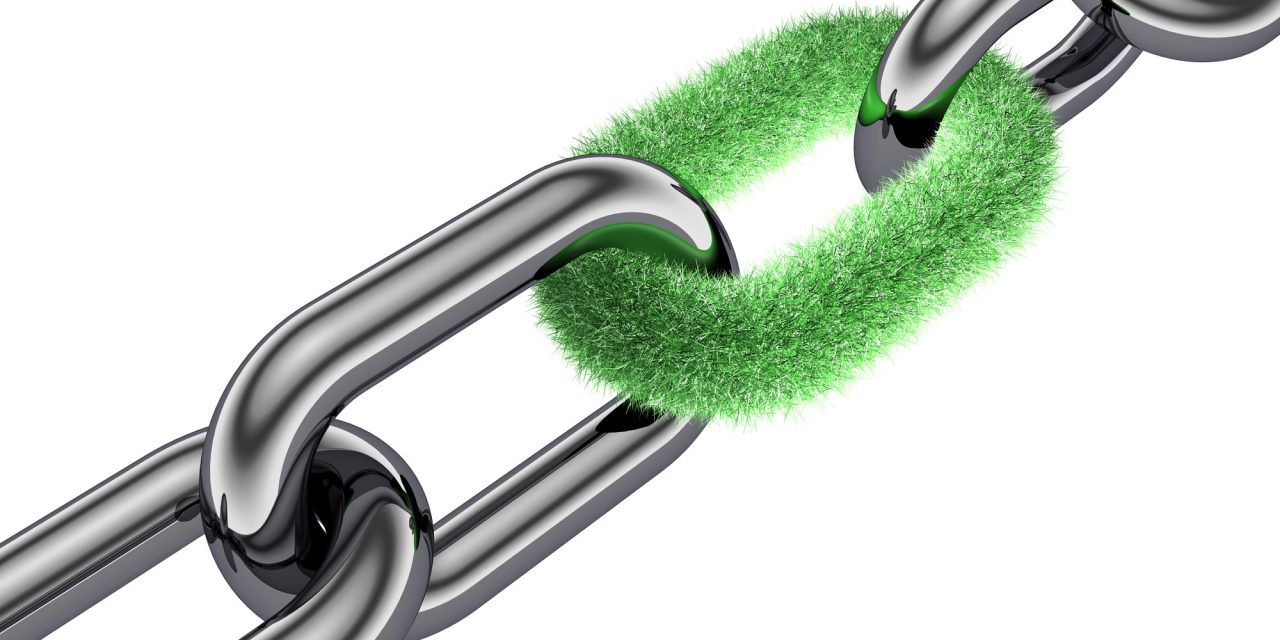 More than half of the world uses the Internet. That means there are countless websites to browse, and new ones popping up every day. So how does a webmaster make his or her site different from everyone else's?
Most webmasters want their website to be one of the top ranking sites in their particular topic in Google searches. It may seem like the way to do that is to launch a full-scale marketing initiative to get rankings up. In the long-run, however, this may actually hurt the reputation the creator is trying his or her best to build.
Instead, webmasters need to build their organic link profile, ensuring that trusted websites have linked back to them.
But how in the world is that even accomplished? Read on and find out some of the best ways to boost a site's rankings and profile.
Remember, webmasters must earn an organic link, not purchase it or have it come from an artificial source.
Create a Blog
Creating a blog is a fantastic way to get other websites to link back to a website. Keep it updated regularly to position the site as the expert on a certain field.
Present new and interesting information relative to the industry of the website. Simply copying and pasting articles or creating obvious content isn't going to earn organic links. There needs to be something there useful enough that someone would be compelled to link back to the blog.
Weird facts about the industry, personal stories or essays or interviews with experts are all good strategies for creating an engaging blog.
Aim to update the blog as often as possible. If it's too difficult to keep up with it and no one can be hired to take over, try and set a schedule. Even an update once a week is better than nothing.
Use Social Media
In today's world, social media is a powerful tool for business and service discovery, and one that shouldn't be ignored. Keeping a social media presence for the website is important for getting people to link to the site organically. Many people discover new content or services via social media, so this will, no doubt, boost the discoverability of the site.
In a perfect world, all larger websites should have social media managers, but for new sites, this isn't always possible. Instead, attempt to engage with your audience at least once a day, or several times a week.
You can use social media apps like Hootsuite to help schedule Facebook and Twitter posts. The app can also comb through the website's social media and find out when audiences are most engaged. Then, the social media can be set on automatic to post when the most eyes possible are on the various platforms.
Site Aesthetics
While they say judging a book by its cover is something that should never be done, users do judge a website by its design. A website with the most revolutionary information in the world will never be linked, much less visited, if it looks sloppy.
Make sure the site is navigable on a laptop and a tablet or mobile device. The site should also be clean and have clear links to everything the user can do on it. Specifically, the site should make it easy to contact the owner of the website to purchase specific services.
A site that doesn't look good will never earn organic links. No one will even take the time to see if there is useful information. Instead, they will simply click off and get what they need somewhere else.
Make Videos
Making videos to post on Facebook or the site itself is an excellent way to engage with people. Videos that do well online, or contain useful information a lot of people are searching for will be well-received. Including them on a site does raise the chances of building an organic link profile.
A video provides a face for the brand, so people feel personally connected with it. This is partially why YouTube and vlogging became so popular: people love connecting with people they perceive to be "real."
Whether the site offers expert information or not, personability and connectivity are key.
Get Active in the Industry's Community
A site might have the best information in the world on how to decorate cakes, but no one is going to go to it, much less link it, if they don't know it exists.
Making people aware of a site's existence is one way to build its organic link profile. This can be done by participating in the community or communities for that industry.
Although some online communities can be picky about people advertising their links, join Facebook groups and forums to both participate and make people aware of the site. This may involve some striking out for passively advertising your site.
Discuss in the communities why your site has the best information in the industry, and link back to articles and other things they might find helpful.
Web forums, though becoming slightly outdated, are also a good way to connect with those from your industry. Many allow users to place a link in their "signature," or a line of text or photo that is underneath everything they post. Filling that with an advertisement to your website will instantly make more people aware of it.
Rely on Different Tactics to Create An Organic Footprint
There isn't any single strategy that can help people build their organic link profile. Instead, a number of tactics need to be employed. Otherwise, it looks both fake and makes Google suspicious of the site. This can ultimately lower the ranking, doing the opposite of what was originally intended.
Instead, try a variety of things to see what works. In the end, making people want to organically link the site is paramount.
Where to Begin
The idea that no one strategy will work and that trial and error must be employed can be stressful. But beginning where the audience is most likely to be found is a good way to kick-off building your organic link profile.
For more information on SEO strategy, have a look at some of our website's blog posts.