What are the Different Types of Linking for SEO?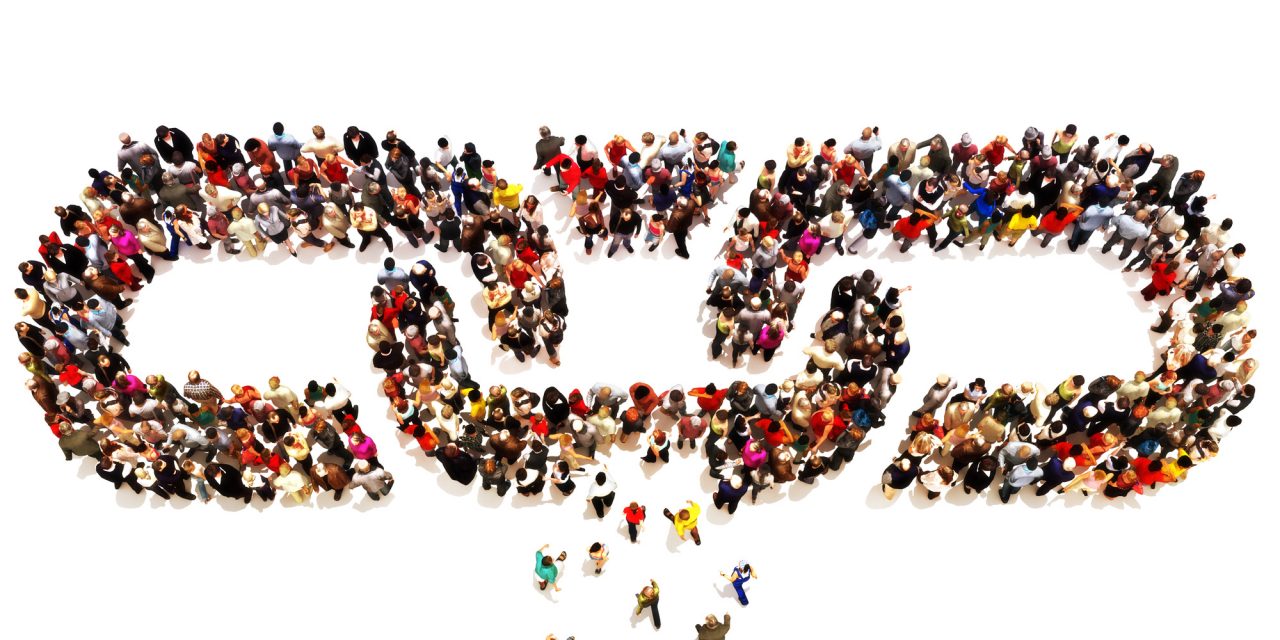 With 84% of consumers trusting online resources as much as referrals from friends, your reputation online is important. One of the best ways to ensure that you build trust for your brand with consumers is to have a strong set of links pointing to and from your site. Knowing the several types of linking common for small businesses will help you to build your audience.
The internet was originally conceived as a network of individual users, linked together through a series of sites, and meeting up in virtual spaces. That networking aspect of the original internet is valued by search engines, themselves part of the web's mission to freely share information.
Getting to know the different types of linking that will optimize your site for search engines will help improve your status. Here are the 7 most important types of links that your site needs to implement.
1. Links for Authority
Links that can help you build brand authority will connect you with major players in your field. If you run an auto repair shop, having a leading dealership or auto parts store connect to your site will give you stronger authority. You'll get bonus points if you're both located in the same area.
Hunt down the biggest companies offering services related to your industry and try to get several of them to mention you. Reach out to them individually. Offer to trade links.
You need to draw a connection between your brand and brands bigger than you. This will give you perceived authority with users and with search engines.
2. Get Directory Links
It can cost you a little bit of money, but having your site listed highly on a directory is well worth it. Not every directory will charge you a fee. You can get started by getting listed on Google My Business, Yelp, and Angie's List simply by claiming your listing and filling in any missing information.
This is an absolute must because smaller directories will connect to these larger ones to buy the information they have about businesses. One incorrect piece of information could get propagated all over the internet.
The niche directories for your industry could be the most effective but those will also cost you money. It will require some research but there are directories that cater to just about every niche.
3. Reciprocal Links
Reciprocal links are a great way to build a community of businesses on your own. You should stay focused locally and make some friends with other business owners. You don't even need to know them personally to make this work.
Find sites that are regularly posting new content that relates to your field. See if they will trade links with you.
Aim to have at least 10% of your links be reciprocal. This way, you'll always be building a community and reaching out to new businesses. This will help your site to stay relevant and to improve your SEO score.
4. One Way Links From Friends
The best way to make connections for this one is to go to lots of trade shows and events. Build organic networks with other people, friends in the industry, and people whose work complements yours.
Just ask if they'll link to something new you've written that you think is relevant to them. While reciprocal links are nice, one-way links are the ones that build your authority. Having a number of one-way links to your site shows search engines that you're an authority in your field.
If you have other sites that you are the admin of, go ahead and link from those sites to the one you're working on. Every one-way link holds a lot of value to search engines.
5. .EDU and .GOV Links
These links carry with them an inherent value and cultural cache. Hire interns from a local college. Ask them to start blogs with their own email accounts or connected to free domains from their schools. Have them add one-way links and you'll find your authority will begin to grow.
There's an inherent trust built into the domain suffixes. Leverage this trust for raising the profile of your site.
If you are also a guest professor or a guest speaker, see if you can get your own campus-wide email address. This will allow you the opportunity to build a site with student resources and include a link directly to your site.
6. Links Through Traditional Media
These links will cost you the most. However, if you've got some insight into something that the local media is researching, you could trade access for a link. Talk to local journalists and see what they can recommend.
When journalists need to write a story, they need some material to influence their argument. Make sure you're giving lots of strong fact-based information on your site.
7. Links From Press Releases
If there's a newswire site you can get free access to, you should send your information to them. When they spread the press release out to their clientele, have them include a link.
While press releases aren't necessarily the most reliable way to get good links, you can perhaps get some valuable connections. Every link you get out to a local or a national paper could result in increased traffic back to your site. If your overall link profile is robust enough, this small effort will be a great cherry on top.
The Best Types Of Linking Are Organic
When you're trying to decide which types of linking work for your site, ensure that the style you choose feels natural. Adding clunky or context-insensitive links will frustrate readers and won't help you build your profile. Similarly, buying links at sites where your customers aren't likely to be will result in meaningless traffic to your site.
If you want to build up a strong set of backlinks, check out our guide to hiring a backlink service to make sure it gets done right.