How Affiliate Marketing for Bloggers Can Turn Your Blog Into an Income Stream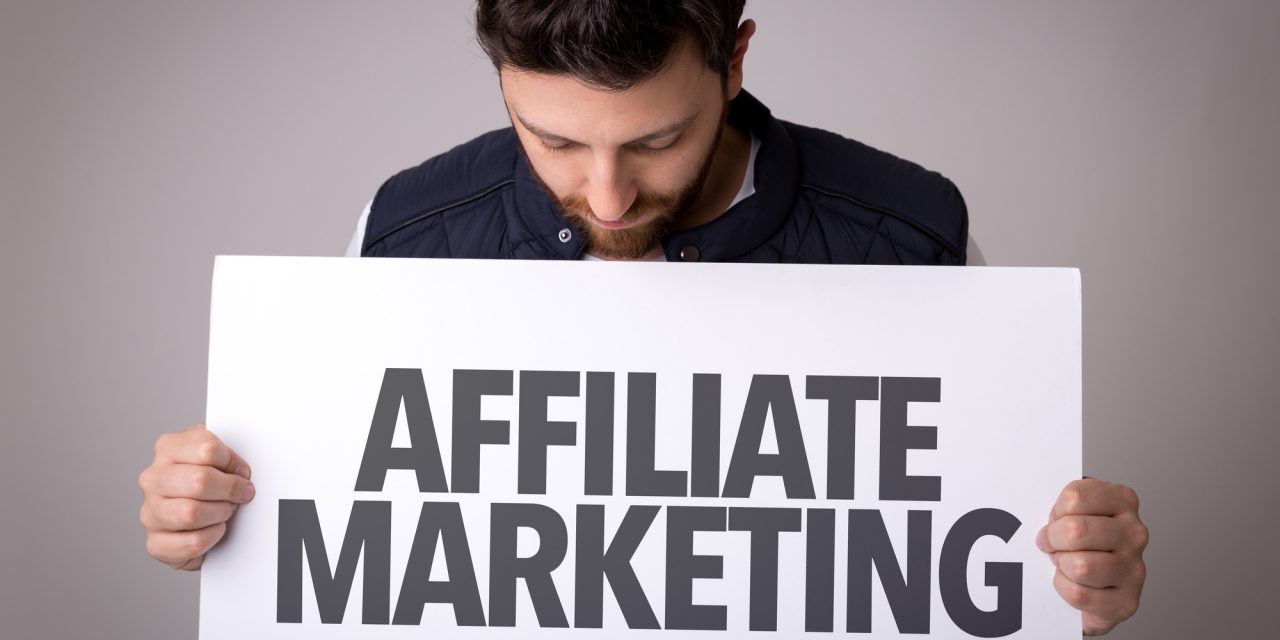 As of today, there are 1,890,769,990 websites online, and it's a number that is growing steadily every second.
Many of these websites exist online for the purpose of getting the approximately 3 billion people who have access to the internet to part with their money.
Sounds a little cynical, but it's true.
The internet has been monetized big time since its inception in 1990. And every day we're seeing better methods for bloggers to capitalize on their web presence.
What is one of the most lucrative ways people monetize blogs? Affiliate marketing for bloggers.
But what is affiliate marketing and how can it create a predictable income stream for you?
Below, we've taken the time to outline answers to all of your most pressing blog affiliate marketing questions!
What is Affiliate Marketing?
Affiliate marketing is when other people promote your products and services on their respective platforms, driving up your sales. They do this in exchange for a small commission for their promotional services.
The process works the other way around too.
As a blogger, you can find other people's products and services you feel are relevant to your audience.
You can then promote those products and services via affiliate links in your blog posts and you will passively generate commissions every time your product mention drives a sale for the company you're marketing for.
Therein lies the beauty of affiliate marketing… passiveness.
As a blogger who is an affiliate for another company, you can work links to relevant products into your blog posts. That post will then forever represent an opportunity for you to generate a commission.
On the flip side, if you have an affiliate program in place for products and services you created (an eBook for example), you'll have other people selling your products for you for free. They'll get is a small commission only if they're able to generate you a sale.
A small price to pay given that you didn't have to lift a finger to create that sale.
How to Get Started in Affiliate Marketing as a Blogger
Like what you just learned about affiliate marketing in the last few paragraphs? We don't blame you.
You're probably wondering now how you can get started in affiliate marketing and how exactly you'll be making money.
Below are important steps to get started as a successful affiliate.
1. Decide If You're Going to Become an Affiliate or Bring on Affiliates
As we mentioned before, you can make money with affiliate marketing two ways. As an affiliate pushing other people's products or as a product owner having other people sell your stuff.
In this article, we will be focusing more on being an affiliate for someone else. Know though that if you have products and services to sell, affiliate marketing can be even more lucrative for you!
2. Know Your Audience
Now that you've decided to be an affiliate marketer, the next step is knowing your audience. Knowing your audience and what they're interested in will allow you to seek out affiliate opportunities that they'll buy into.
That means a higher click-through rate on your affiliate links and more money in your pocket!
3. Create Awesome Content
In order to get people to bump into your affiliate links (the links to the affiliate products and services you're promoting), you'll need to create awesome content. This content can come in the way of a blog post that you think a lot of people will enjoy and will generate large amounts of traffic.
Once you have that content piece ready, you can find tasteful and relevant ways to work your affiliate products into the content which will give you the opportunity to capture click-throughs and sales.
4. Find Affiliate Offers
You know what affiliate marketing for bloggers is. You know your audience. You've created awesome content… now what?
Now it's time to partner up with organizations you can act as an affiliate for!
One of the top places affiliate marketing for bloggers beginners start off is with Amazon Associates. The Amazon Associates program allows you to create an affiliate link out of any product they sell on their site.
This makes it easy for you to find relevant products for your audience and recommend them in your blog posts.
To take affiliate marketing deeper, consider reaching out to other small brands that you think offer products relevant to your blog. You can strike private deals with them to promote their products or even give them ad-space on your site.
You'll find that these private deals are often more lucrative than the return on investment you'll get from bigger programs like Amazon Associates.
5. Get Organized and Keep Learning
If you're taking part in multiple affiliate programs, you'll need to develop a centralized way to keep track of your revenue streams. For this, you can often find software solutions or keep things simple and free with an excel spreadsheet.
After you're organized and your affiliate infrastructure is trudging along, you'll want to make sure you continue to learn about new opportunities and affiliate methods.
You can do this with affiliate focused online resources like the one you can view here.
Wrapping Up How Affiliate Marketing for Bloggers Can Make You Money
There are a lot of ways bloggers look to monetize their content. Among the top and most proven is affiliate marketing for bloggers.
To get started monetizing a blog with affiliate marketing, follow the tips above. Know your intentions with affiliate programs, know your audience, create content, find affiliate partners, and get organized.
If you do all of that and stay consistent, you'll find that your blog will start generating passive affiliate marketing for bloggers income for you in no time!
Want more proven SEO tips and tricks to help scale your blog or online business? If so, check out more of our SEO and marketing-focused content today on TextLinks!