Surprising Benefits of Outsourcing Your Business' IT Services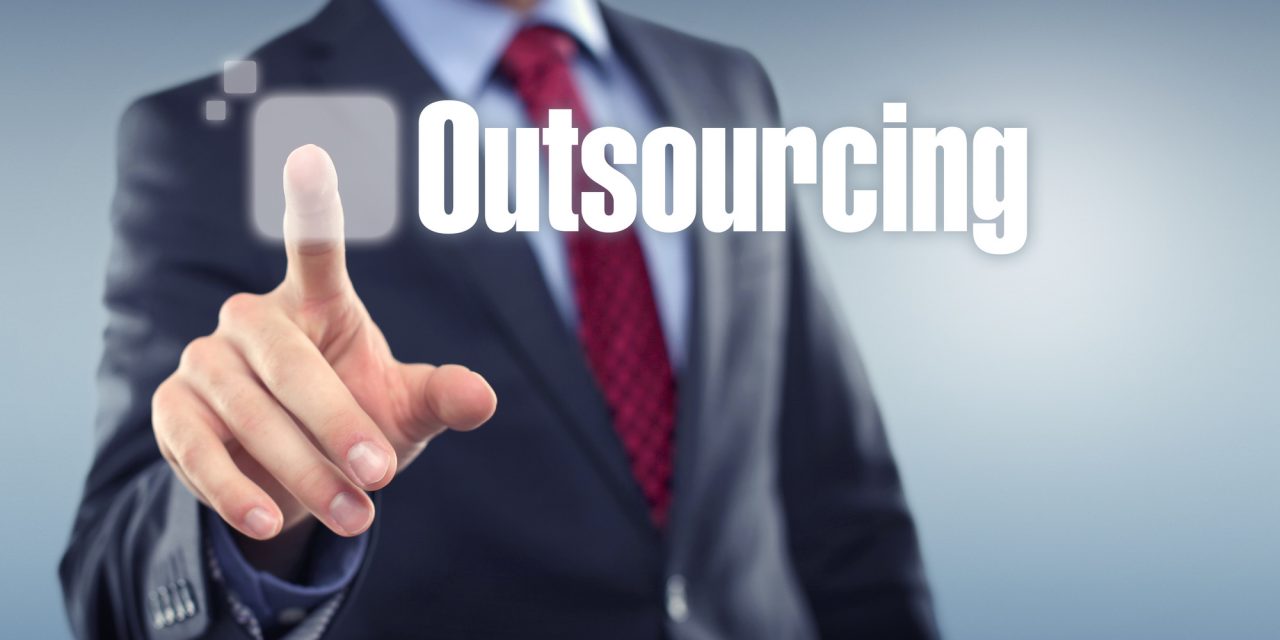 Saying no to outsourced IT services is like saying no to free money.
That's according to B2B Managed Services, anyway, who found that managed service providers (MSPs), aka outsourcing companies, cut company costs by an average of 40% each year.
As you can see, IT outsourcing can pack a serious business-benefiting punch.
But the benefits of outsourcing your IT don't stop at a monetary gain. In fact, there are many other reasons you should consider a move away from in-house IT teams.
Keep on reading to discover exactly what these are.
8 Benefits of Outsourcing Your IT Services
Here we go: 8 key advantages to letting other people do your IT!
1. It Saves You Time and Money
As you may already know, in-house IT isn't cheap.
And the costs are to your time as much as your wallet.
There's staff recruitment, training (both initial and ongoing), and their salaries. There's the development and upkeep of IT products and new technology. Then there's the need to manage, cope with, and (hopefully) prevent costly network disasters and so on.
Outsourcing your IT can save you time and money by cutting out a large proportion of these overheads and expenses.
Your expenses also become more predictable this way. The abundance of necessary costs for in-house IT teams are refined to fixed monthly payments instead.
2. Technicians Are Fully Certified, Trained, and Experienced
Outsourced IT services companies guarantee experienced and qualified support staff.
Meaning you've got one less thing to worry about. Where you'd otherwise be responsible for vetting and ensuring the competency of your staff, you can rest assured that your IT is in safe hands.
Similarly, your lonely in-house IT technician may struggle with a complex problem they have no experience with. By contrast, outsourced IT services companies reap the benefit of working across a wide array of fields, with multiple clients.
There's rarely a problem they haven't seen and solved.
3. Risks Are Minimized
Adhering to official IT requirements can feel like a burden. Especially in a modern, fast-changing world where threats to online security are becoming increasingly common.
Organizations must adjust accordingly and ensure they meet the necessary standards. Outsourcing IT support is a simple way of doing so.
The responsibility for crucial matters, such as safe storage of personal customer data, is transferred from you to the IT services company. This reduces the risk of managing such sensitive information yourself.
4. You Benefit from New Technology as Standard
Any outsourced IT service worth its salt will keep themselves up to speed with the latest IT tech and support solutions.
This also means you don't have to do it yourself. Not only is it expensive for an in-house IT team to update their systems appropriately, but it can take weeks and months to do so.
The benefits of this to your time and money are one thing.
But the key advantage is that you can profit from the automatic use of modern, top of the line IT systems (like cloud-based computing) in your organization. All that without the hassle of setting them up yourself!
5. You Can Punch Above Your IT Weight
All of this gives you a competitive boost.
For instance, outsourcing your IT and gaining access to leading tech helps to narrow the gap between you and the behemoths in your industry.
Where you might otherwise have struggled to match their IT capabilities, thanks to MSPs (such as this service) you can now enjoy similar or sometimes greater IT resources of your own.
6. You Get Year-Round 24/7 Support
In today's world, it's increasingly common for IT issues to arise at all times of the day.
Due to factors such as security threats and online ordering systems, IT problems are no longer restricted to the 9 to 5 workday. And like any other risk, you need to have systems in place to manage this one appropriately.
24/7 support can be a crucial way of doing so if the worst happens in your workplace. An outsourced support system usually means help is at hand whenever you need it most.
7. You Can Focus on Your Primary Business Tasks
Outsourcing anything, including your IT services, means you're free to focus on your primary business objectives.
You might hate IT or lack the technical know-how to meet the demands of what you need. It may be the bane of your working life. With one less thing to deal with, you can double down on the things that align with your business ideals.
Likewise, if you happen to have in-house tech experts too, the outsourcing of particular tasks (whether mundane or complex) will free them up to focus on more important IT matters.
8. You Can Plan for the Future
Your IT requirements will need to grow and develop as your company does.
Clearly, your IT systems can't afford to stagnate while your business progresses. It needs to adapt at the same time: from the initial minimal viable product, beta-phase version to the refined, large-scale business you're aiming for.
In terms of future planning and ongoing development, an outsourced IT service can help you along the way.
Time to Wrap Up
There you have it: 8 surprising benefits of outsourcing your business' IT services.
As we've seen, there are many advantages to doing so.
You'll be cutting costs, accessing 24/7/365 experienced support, leveling the business playing field and focusing on your primary business objectives. You'll be able to plan for your business' IT-related future, all while minimizing the risks involved and benefiting from the latest systems and technology.
Clearly, there are many reasons to outsource your IT. Hopefully, the benefits we've highlighted here will help you to decide if it's the right choice for you.
Now we'd like to hear from you!
What do you think would be the greatest advantage to your business? The reduced costs to time and money? Or the access to new and quality technology?
Let us know in the comments! And be sure to get in touch for more business tips and ideas.